Bayern München
Who will replace Carlo Ancelotti? The top candidates to be new Bayern Munich head coach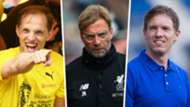 Carlo Ancelotti has been sacked by Bayern Munich.
The Italian claimed the Bundesliga title in his first season at the Allianz Arena but could not guide Bayern beyond the Champions League quarter-final stage and a poor start to the new campaign has cost him his job.
Bayern trail league leaders Borussia Dortmund by three points after six games and lost 3-0 to Paris Saint-Germain on Wednesday.
His departure leaves Bayern in an awkward situation, with limited options available to them in terms of his successor at this stage of the season.
Goal takes a look at three possible ways the Bavarians could move forward in the wake of Ancelotti's departure.
---
1. THOMAS TUCHEL
---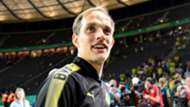 Willy Sagnol, a former Bayern player and one of Ancelotti's assistants, has been named interim coach while the club's executives consider their options.
If Bayern are not confident in Sagnol's ability to guide the club through the rest of the season - allowing them to take their time, cast a wide net and secure their perfect candidate next summer - there is one obvious appointment they could make.
That would be bringing Thomas Tuchel into the fold. The 44-year-old remains a free agent after leaving Borussia Dortmund at the end of last season.
Tuchel has an impressive resume and is renowned as an astute tactical thinker, but he was never quite able to scale the heights Jurgen Klopp did at Signal Iduna Park. The DFB-Pokal he left with in May was the only trophy Dortmund won during his tenure.
Klopp, though, was not competing against Pep Guardiola's dominant Bayern side when he picked up back-to-back Bundesliga titles.
If Bayern are going to appoint Tuchel, they have to really believe he is the man for the job in the short and long term. There is no way a 'project' manager like the ex-Mainz coach would be happy simply to fill in until the end of the season.
Tuchel would be coming in to take the club forwards over the next three years, not to stop the bleeding while Bayern mull over their options.
---
2. JULIAN NAGELSMANN
---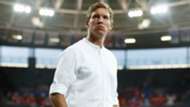 There has been plenty of speculation suggesting Hoffenheim wunderkind Julian Nagelsmann is the coach Bayern want next.
Nagelsmann, who has plenty of links to Munich, has made no secret of his desire to one day take the job and lead Germany's biggest club.
"Bayern Munich plays a big role in my dreams," he told Eurosport recently. "I lived in Munich for many years. I come from Landsberg am Lech, not so far from Munich.
"My wife and my kid will also move to Munich shortly. We're building a house there. It's our hometown.
"I'm very happy in life - however, Bayern Munich would make me even happier. But it does not mean that my life fortune totally depends on Bayern Munich."
Given he is only 30 years old and in his second season as a head coach, however, the timeline would have worked a lot better had Ancelotti seen out the remaining two years on his deal before Nagelsmann then stepped into the fray.
As it is, appointing the young man who led Hoffenheim to Champions League qualification last season would be a risk despite his undoubted talent. Would he be able to win over hard-headed veterans like Arjen Robben and Franck Ribery, both of whom are older than him, with just one season in management under his belt?
Hoffenheim's Champions League play-off defeat to Liverpool and loss in their opening Europa League game against Braga was a reminder that their coach is still learning the ropes.
The other issue is whether or not Nagelsmann would ditch Hoffenheim mid-season. They are unbeaten through six games in the Bundesliga and a point ahead of Bayern.
If Bayern really are sold on Nagelsmann's talent, though, you imagine they will find a way to make it work - whether now or next summer, with Sagnol keeping things afloat until then.
---
3. SPRING A SURPRISE
---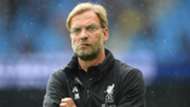 Perhaps Bayern will look beyond the two obvious contenders and do something else entirely.
Ralph Hasenhuttl gets less press than Nagelsmann and Tuchel but has worked his way up from the German lower divisions to a second-place finish with RB Leipzig last season.
Leipzig finished someway short of Bayern in the end but were closer to them than Dortmund and Hoffenheim all year - an extraordinary achievement for a newly promoted side, even with their financial backing taken into consideration.
If Bayern are looking for someone with more experience than Sagnol who might agree to take the job until the end of the season initially, they could look at another former player in Niko Kovac.
Kovac had an Eintracht Frankfurt team that narrowly avoided relegation in 2015-16 flying high for the first half of last season, but their form tailed off badly and they ended up in 11th.
The Croatian would surely jump at the chance to take a stab at the Bayern job given the limited resources available in Frankfurt.
Then there is Jurgen Klopp. Bayern have certainly seemed to have a lust for the last man to deny them the Bundesliga title, but whether the feeling is mutual is another matter.
Klopp has never appeared interested in managing and signing established stars at a club where the expectation above all - even though the Bayern hierarchy may profess to admire his style of football - is simply to win trophies by any means necessary.
It is hard to see him departing Liverpool - even at his slightly difficult juncture in his time at Anfield - but that may not put Bayern off trying.