African All Stars
Tottenham reject N'Jie rebuilding shattered dreams at Marseille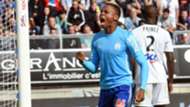 ---
COMMENT    By Solace Chukwu     

Follow on Twitter
---
As far as footballing rites of passage go, there are few as definitive as the Premier League. For all that its quality, relative to other leagues, is keenly debated, the sheer velocity of it means it is the ultimate sink-or-swim plumbline for any player; even Lionel Messi is not immune to this caveat, and the English top flight can now boast of the largest congregation of first-rate coaches precisely because its percussive tempo is such a challenge.
However, even for those who fail to pass muster, the redemption of Clinton N'Jie is proving there is life after England.
The forward, recruited by Tottenham Hotspur in 2015, was unable to stay afloat, but kind waves swept him ashore on his old stomping ground in Ligue 1, and since making the initial loan move permanent this summer, he seems to be back to something approaching his best form once more.
Mauricio Pochettino's revolution at White Hart Lane over the last three seasons has hinged on a high-pressing game and verticality, and while N'Jie certainly has the locomotion required for the former, it is the decision-making for the latter that seemed to present an obstacle during his time in North London. It has also, interestingly, tripped up fellow Ligue 1 recruit Georges Kevin N'Koudou.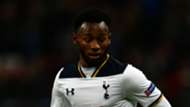 That is the paradox of Pochettino's system: against the very best teams, his side's capacity to outwork and out-hustle the opposition often hands him the edge. However, the side's lack of outright trickery on the ball in attacking areas can often leave Tottenham looking decidedly oafish up against midtable sides, endlessly hammering away at an oak door.
It is this malady that the recruitment of N'Jie (and later, N'Koudou) was meant to remedy, but while the cure has been divined, the administration and dosage continues to elude Pochettino.
It is no surprise that the most successful wide player Tottenham have acquired in his time at the club is Son Heung-min, a direct attacker rather than an actual winger-the likes of Dele Alli and Christian Eriksen, both of whom also occupy the wide areas, are energetic playmakers who can move the ball on quickly. Spurs seem a side too workmanlike for the indulgence of a tricky winger.
It did not help either that Cameroon international N'Jie was forced to miss five months of action after undergoing knee surgery for an injury picked up in a Europa League win over Monaco in December 2015, barely three months after his arrival at White Hart Lane.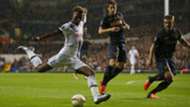 With his integration into the squad taking longer than expected, this newest speed bump proved too much to surmount, and after reportedly being told that competition for places was about to get tougher, he spent the 2016/17 season on loan with Marseille.
Four goals all season long did nothing to convince Tottenham of a future for him at the club, and thanks to a mandatory buy clause in the loan agreement, Les Phoceens signed him on permanently.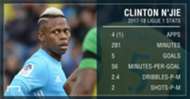 The resolution of that particular career arc seems to have had an invigorating effect on N'Jie, who has scored five in the league already this term for Rudi Garcia's Marseille, surpassing last season's tally in just four starts.
Crucially, a return to the centre-forward role in which he thrived (seven goals and eight assists) at Lyon - playing alongside former teammate Alexander Lacazette and with Nabil Fekir just behind - seems to be just the tonic.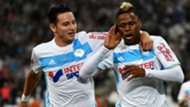 With Florian Thauvin and Dmitri Payet supplying the ammunition, this could be an even more prolific year than that which convinced Spurs to pay a fee in the region of £8 million in the summer of 2015.
It would no doubt be tempting to postulate as to how differently it might have panned out had he never injured his knee or, for that matter, had Spurs not been so willing to cut their losses.
However, football at the top-most level is a cutthroat, what-have-you-done-for-me-lately affair, and Pochettino has shown, with the likes of Roberto Soldado and Vincent Janssen as well, an impatience with pieces that do not quite fit.
What is unarguable though is that N'Jie is enjoying his football again. At 24, he remains young enough for one more shot at the big-time further down the line, but with the clarity that only a long-term injury teaches, he will be keenly aware the only way to flourish is to live for the present.