Ligue 1
The French Connection - 'World class' Memphis Depay back to his best in Lyon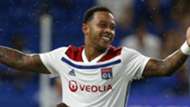 Nabil Fekir may be the world champion in Lyon's ranks, but Memphis Depay is rivalling the France international in terms of his importance to the side.
There was a degree of scepticism as to whether the Dutchman would have the mentality and consistency to thrive at Parc OL when he arrived from Manchester United for more than €16 million (£14m/$18m). 
It is true that there have been some lows since moving to France 18 months ago, but there can also be little question that he has regained the sort of form which led him to a move from PSV to Old Trafford as a 21-year-old.
If confirmation of his importance to Lyon was required, he provided it last Sunday, when they were forced to do without Fekir for their opening Ligue 1 match of the season.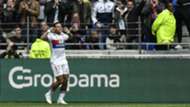 Along with fellow Eredivisie product Bertrand Traore, Memphis played a key role in dismantling Amiens.
When his side appeared to be rocking in the second half, he took command of the situation, sending a free-kick into the very top corner of the net, thereby securing the points.
The strike was his 25th in just 53 Ligue 1 appearances, while he has added 16 assists.
His eye for the spectacular remains one of the most devastating aspects of his game, with the 37-time capped Netherlands international regularly finding the net from outside the box and on one memorable occasion against Toulouse from virtually outside his own half.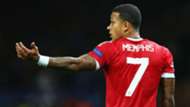 Little wonder, then, that head coach Bruno Genesio has been so taken with a player starting to look a bargain buy in a world of inflated fees.
"He's a world-class player," the coach affirmed on Thursday. "He allows us to unblock certain situations or to secure the points at the end of games. 
"He's improved since he came to Lyon, notably in his consistency. He's decisive and it's what we ask of a player like him."
Lyon, Genesio argued, has been the perfect stage for Memphis to rehabilitate his career – and not simply because of the giant lion tattoo he has across his back.
"He needed time to restore his confidence after a season wasted at Manchester United," the coach said. "He was put into question, but he's worked and made sacrifices for the play of the team. And he's being paid back now."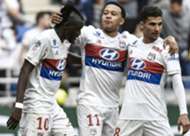 Despite a more mature attitude, Memphis remains a player capable of courting controversy, such as when he returned late for pre-season training during the summer.
"Ask any player, we all want to play in the best clubs and the best championships. So if a big club comes and makes an offer, we will discuss it, but I am very happy in Lyon," he told the media in the build up to the new campaign.
It was a statement of his intent to get back to the top and not a come-and-get-me plea. Given the way it was manipulated, though, it is little wonder that he has made his trademark celebration putting his fingers in his ears, a message to his critics saying he doesn't care what they say.
Out of trouble and bang in form, there will be few arguing with Genesio's "world-class" assertion if he can maintain this level.