Transfers
'Real Madrid might be sick and tired of Ronaldo' - Juventus talk still stuns McManaman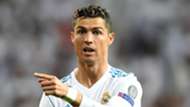 Cristiano Ronaldo is edging closer to completing a remarkable switch to Juventus, with Steve McManaman suggesting that Real Madrid "might be sick and tired" of the CR7 circus.
Throughout a record-breaking spell at the Santiago Bernabeu, the prospect of the Portuguese superstar being allowed to move on has been almost unthinkable.
He is, however, seemingly heading for the exits, with Goal having revealed on Thursday that a €100 million (£88m/$117m) move to Italy has left those in the Spanish capital stunned.
A lucrative four-year contract is believed to be waiting for the 33-year-old in Turin, with Ronaldo set to take on a new challenge after first hinting at a transfer back in May after landing the Champions League crown for the fifth time in his career.
Former Blancos star McManaman is as surprised as anyone to see Juve leading the chase for a five-time Ballon d'Or winner, but also wonders if Madrid have had their fill of a personality that has threatened to grow bigger than the club.
He told ESPN FC: "They [Real Madrid] might be sick and tired of what Cristiano's said. 
"To come out and say what he did right after the Champions League final is uncalled for isn't it? 
"It's the wrong point. It's as if you don't care about your team and you shouldn't say things like that."
A man who won two La Liga titles and two Champions Leagues during his time with Madrid added: "I'm astounded that Juventus can even contemplate on doing a deal like this and paying the money that he wants because [Gianluigi] Buffon's just retired, [Giorgio] Chiellini's in his late 30s, [Andrea] Barzagli's in his late 30s - they need to rebuild their team.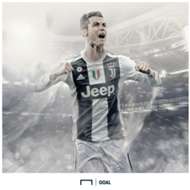 "Sami Khedira had a really disappointing World Cup, there's talk of [Gonzalo] Higuain leaving, talk of Alex Sandro leaving. 
"If they do leave, they need a hell of a lot of money to rebuild their squad so that they can be Serie A champions. 
"Throw Cristiano in the mix, the wages he gets and the baggage he has, it's going to be interesting watching Juventus next year."
It has been suggested that Ronaldo wants out of Madrid as he longer feels loved by a club he has given so much to.
McManaman is struggling to see how that can be the case, saying: "He is well loved in Madrid. He's absolutely adored. 
"He's just won a third Champions League in a row for the team. 
"As much as he was sort of a bit-part player for the first time in a final - he's won five Champions Leagues - to declare that you're not loved is complete bonkers."