Gareth Bale
Real Madrid fan gets once-in-a-lifetime chance to sub for Gareth Bale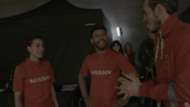 When your team's superstar goes down injured, it's never easy. Other players have to step up, formations and philosophies have to be shuffled and adapted. But while Real Madrid manager Zinedine Zidane had a squad bursting with talent at his disposal when Gareth Bale damaged his ankle tendons against Sporting Lisbon last November, others that work with the star weren't so fortunate.
Bale was due to team up with Sergio Aguero to film the latest batch of ads for UEFA Champions League sponsor Nissan, but the crutches he was on would make that impossible. Instead, Bale and Nissan reached out to Real Madrid fan Ana Rueda Hernandez to stand in for the Welshman.
Hernandez, 24, from Madrid, was amazed to receive the call from Bale and be invited to take part in the filming with Aguero.
A part-time baker, student and keen footballer for her local team CD Magerit, she jumped at the chance of working with the Manchester City star.
"My life is studying and soccer. In my family, we all support Real Madrid. Every time I can, I'm playing. I need it – it's like my release. But I still don't believe it. I never thought I would do something like this in my life.
"I have been playing football in the streets with my brothers since I was a child and now to be picked up as Gareth Bale's substitute is incredible. Gareth is my favourite player anyway – I wish I had the same left leg!"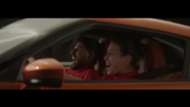 Her first battle was getting her nerves under control before walking on set to meet Aguero and the crew.
"At the beginning I was really nervous, but after a few minutes we started speaking in Spanish and telling each other about our lives, he was great."  

Moments later Hernandez was throwing herself into the work. In one case, literally. As well as pretending to drive a Nissan GTR, making Aguero scream and dribbling the ball with the Argentinian, the pair took it in turns to leap off a beam into mid-air with a harness suspending them high above the floor.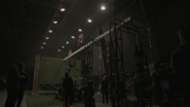 If that wasn't enough to get Hernandez's heart pounding, there was an even bigger surprise awaiting her at the end of the day. Despite his injury, Bale arrived at the studio on crutches to introduce himself to his replacement, something that will stay with Real fan Hernandez.
"It was awesome. It's definitely a memory for a lifetime."
Bale, meanwhile, showed no ill effects on his return from the injury despite 88 days on the sideline. Coming on in the 71st minute against Espanyol, he found the net 12 minutes later as Real emerged 2-0 winners.
Check out more UEFA Champions League Nissan content on Goal.com.