PSL
Orlando Pirates appear before PSL DRC on charges relating to spectator misbehavior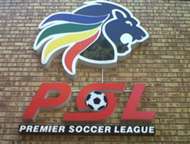 Orlando Pirates appeared before the Premier Soccer League's Dispute Resolution Chamber (DRC) following the incident they caused against Mamelodi Sundowns last February.
The PSL have confirmed that Bucs have appeared before the DRC over the charge, while Downs also appeared before the body for failing to provide adequate security.
"Orlando Pirates FC appeared before the Premier Soccer League Disciplinary Committee on charges relating to spectator misbehavior during the Absa Premiership fixture against Mamelodi Sundowns on 11 February 2017.
"All parties made presentation to the Disciplinary Committee panel. The chairman of the Disciplinary Committee has reserved judgement to a date to be announced soon.
"The Premier Soccer League Disciplinary Committee will also have  to sit to hear the charges against Mamelodi Sundowns. Mamelodi Sundowns were charges with failure to provide adequate security at the same match. This charge will be dealt with presently.
"As this matter is sub judice, the Premier Soccer League will make no further comment on this," the statement read.