Premier League
'Mourinho witch-hunt staining Man Utd's reputation' - Exit talk irks Ince as Ferguson dynasty crumbles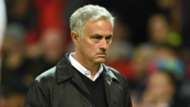 The "witch-hunt" to remove Jose Mourinho from his position at Manchester United is concerning Paul Ince, with the Red Devils "becoming a team known for sacking managers".
Just three games into the new Premier League season and calls for change at Old Trafford are already beginning to mount in intensity .
Mourinho has overseen the club's worst start to a top-flight season in 26 years , but he has declared himself to be "one of the greatest managers in the world" and remains confident in his ability to turn things around.
It remains to be seen whether he will be granted that time, with United having already parted with David Moyes and Louis van Gaal since seeing the legendary Sir Alex Ferguson bring a 27-year reign to a close in 2013.
Former United midfielder Ince told Paddy Power  of the exit talk surrounding the Red Devils' current boss: "I'm concerned about the witch-hunt for Jose Mourinho.
"United are in danger of becoming a team known for sacking managers after a couple of years. They've now gone through Van Gaal, Moyes and maybe Mourinho in quick succession.
"There's an attitude of just getting rid of someone straight away if they aren't winning every game – imagine that had been done to Sir Alex Ferguson in the beginning?"
United have history when it comes to recovering from slow starts to enjoy considerable success, with their class of 1992-93 going on to lift the Premier League title after stumbling out of the blocks.
Ince, though, doubts that the Red Devils' current squad have enough about them to achieve a similar end result.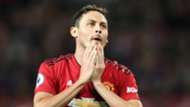 He added: "I keep seeing comparisons to the 1992 side, where we started the season losing two games then went on to win the title. That, to me, is insulting.
"You really cannot compare the two. For starters, we had better players in every area of the pitch, and we had leaders which the current team just doesn't have. We also had that absolute hunger and desire to win every single game, again, which I just can't see from this squad.
"Although Jose is right to demand respect, when things aren't going his way at the minute, he's showing that he's under pressure.
"He knows what kind of responsibility it is to manage at Old Trafford. You're put under huge scrutiny which you aren't at other clubs, but you need to learn to not rise to it so much."
United will get another chance to kick-start their season and ease some of the pressure on Mourinho's shoulders when they travel to Burnley on Sunday .