Indian Super League
Mikael Silvestre's advice to ISL clubs: Important to keep quality on the pitch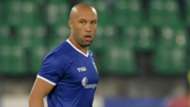 Mikael Silvestre was part of Chennaiyin FC in season one of the Indian Super League (ISL) when they made it into the knockout stages but missed out on a berth in the final narrowly.
The ISL has moved by leaps and bounds since and then and is now a recognized league by the Asian Football Confederation (AFC). The winner of the ISL will now have a chance to compete in the AFC Cup play-offs and test themselves against some of the best in the continent.
The former Manchester United defender believes that this is was something which was expected in due course of time. He pointed that the the idea was to kick-start the ISL along the lines of cricket's successful Indian Premier League (IPL) model before moving it to the traditional course of a longer league.
"That was already in the pipe. That was the initial plan. It looks like everything is on track. The ISL was to be like IPL at the start and move to be a normal league by merging maybe in the near future," he told Goal.
However, he had a word of caution for the ISL clubs stating that it's vital that the clubs do not shrink their budgets as that would eventually lead to a drop in quality on the field.
"It's (a longer league) a good thing if there's enough chance for the clubs to keep the high quality that will bring people to the stadium. The season is getting longer but looks like the budgets are shrinking. It is important to keep the quality on the pitch (to keep the interest going)," he mentioned.