Indian Super League
ISL 2017: Delhi Dynamos dealt blow as striker Juan Vogliotti makes a U-turn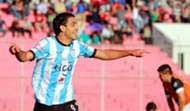 Indian Super League (ISL) outfit Delhi Dynamos have been dealt a blow after their deal to sign Argentine striker Juan Leandro Vogliotti from Bolivian side Sport Boys Warnes fell through. 
Earlier this month, the club had announced the deal to sign Vogliotti amid much fanfare, given that the striker was prolific for Sport Boys Warnes in the Bolivian league after having scored 21 goals in 36 games in the previous season.
But, it appears the club had announced the deal a little prematurely after the 32-year-old decided not to make the switch to India and stay with his current side.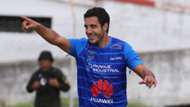 The deal was announced by Delhi Dynamos on August 3rd 2017 but Vogliotti continued to turn out for Sport Boys in the Bolivian Clausura league as late as 25th August, sparking doubts as to whether he would actually move to the Indian capital.
Though the club sources had indicated earlier that they were just waiting for the International Transfer Certificates (ITC) of Vogliotti to arrive, Goal can confirm that the deal has fallen through. 
Vogliotti, after discussions with Sport Boys officials, decided to respect his contract with them and snub Delhi Dynamos.
This will come as a huge blow for Delhi Dynamos coach Miguel Angel Portugal who would have been planning for the new season with goals from Vogliotti in mind.