Indian Super League
ISL 2017: Chennaiyin FC launches U-13, U-15 and U-18 teams to compete in national youth leagues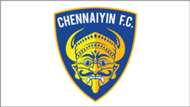 Indian Super League side Chennaiyin FC has announced the launch of three new youth teams to be part of the national youth leagues conducted by the AIFF.
The three teams have been introduced into three different age groups – Under 13, Under 15 and Under 18. The Chennai-based club will be competing in the three national youth leagues (U-13, U15 & U-18) conducted by the AIFF from this year besides taking part in various other tournaments in those three age groups.
"It is a very exciting moment for the club as we launch our three age group teams and fittingly it is happening on the club's third anniversary. This is another step forward in matching the best practices of the sport of creating a pyramid beneath the senior team to not only create a continuous supply of talent from within the club but also give some of the best talents of Tamil Nadu and other parts of the country a platform to launch their football careers," the Chennaiyin FC co-owners said in a joint statement.
Sabir Pasha, technical director of Chennaiyin FC's youth development, said, "Since its inception, the club has done a great job in grassroots by reaching out to thousands of budding footballers in Tamil Nadu. However the time had come to go to the next level by starting fully functional teams in three age groups which will not only start the process of having a proper structure for the talent to flourish within the club but also give everybody involved with grassroots further incentive as boys would get to play competitive matches from a very young age.  I would like to thank the owners for their vision and support in this regard and look forward to making this initiative grow further in the near future."
To start with, Chennaiyin FC U-13 and U-15 teams will only comprise boys from Tamil Nadu. The majority of the U-18 team will also be from Tamil Nadu but there will be a few players from other regions also.