U17 World Cup
Indian Football - Justin Bieber to perform at Mumbai's FIFA U17 World Cup Venue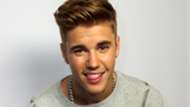 For Justin Bieber and his vast army of fans, also called Beliebers, May 10th is a date set in stone. 
The popular pop-star's 'Purpose World Tour' docks in Mumbai, where Bieber will belt out hits like 'Baby' and 'Sorry' at the D Y Patil stadium, in the Maharashtra capital's suburb.
However, this particular bit of news regarding the concert's venue will have Indian football aficionados and analysts in a tiff. This is because the stadium in question has been finalized as a venue for the U17 World Cup scheduled to be held in October 2017.
'Dybala is the new Messi and worth €150m' - Zamparini hails Juventus forward
Renovation and repair is in full swing at the complex, so as to ensure that the facilities on offer for the teams are of the highest standard attainable. Therefore the news comes as perplexing, considering the time frame in which the operations are underway.    
India tickets go on sale Feb 22. See u May 10th at DY Patil Stadium pic.twitter.com/lVBHPwhohq

— Justin Bieber (@justinbieber) February 15, 2017
However, Goal can confirm that the D Y Patil stadium will have passed all the meticulous checks imposed by the Federation Intenational de Football Association (FIFA), by March 20th. This is the date that the FIFA committee will visit the stadium to certify all progress on the venue and finally present it as an official match stadium.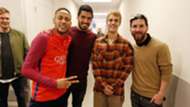 The owners of the private facility have been informed that the venue could then be used for staging events, such as Bieber's concert. With respect to people assembled on the ground, a carpet will be used to negate any adverse impact to the grass. 
Cech & Coquelin out, Belotti & Rabiot in: How Arsenal must rebuild this summer
"We have discussed in detail with DY Patil how important will this concert be on the preparation for the World Cup. There is no better test than a full stadium, where everything gets stretched, where you can see the people flow movement, all the services tested to its limit. We are happy that DY Patil is hosting this concert, as it is a huge step for the operational readiness of the facility and we hope that the other stadiums can arrange similar high profile events to test the operations. This is key for the success of the tournament," revealed Javier Ceppi, Tournament Director at Local Organising Committee, FIFA U17 World Cup, to Goal.