eSports
How to trade in FIFA 18 Ultimate Team & top coin-making tips and tricks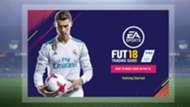 The top rated players are usually very expensive in FIFA Ultimate Team. In FIFA 18, Cristiano Ronaldo is the highest rated player, starting at 94 overall. His amazing in-game stats mean that he will be extremely sought after in Ultimate Team squads, but not many will be able to afford him.
Playing matches and winning tournaments is the main way most people earn FIFA Coins, while others purchase FIFA Points to buy packs on the market. This allows you to sell packed players for coins and then save up to buy players for your Ultimate Team.
Another way to make coins is to use the Transfer Market for trading, buying and selling players for profit with the intention of purely using them for making money rather than ever using them in a match. Trading in FIFA 18 may seem daunting at first, but follow these tips and tricks to help you turn a profit!
---
MAKE MONEY FROM PACKS
---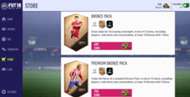 Buying gold packs in FIFA Ultimate Team can net you premium players, especially when you buy the limited time special packs such as all-player packs or all-rare packs. However, most of the time, you are more likely to pull a Christian Benteke than a Cristiano Ronaldo from packs bought in the store.
However, there are some packs that you can make money from, as long as you have some patience. The Bronze Pack Method involves purchasing the lowest price pack available - the 400 coin bronze one - and then selling everything from it. If you get even one good item, you will make a profit, but most of the contents can be listed and re-listed until it sells.
Bronze fitness cards are always popular, and should prove even moreso in FIFA 18 as player stamina decreases from playing matches. Opening even one of these in a bronze pack will earn you coins to buy more bronze packs.
The Bronze Pack method requires a lot of patience, but is an almost guaranteed way to make small profits. Sometimes you will open rare bronze players that sell for thousands, especially if they are needed to complete particular Squad Building Challenges. But even if you list everything at 150/200 coins, you will surely make a profit anyway.
---
BUY UNDERPRICED PLAYERS
---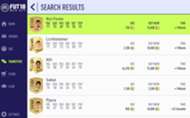 A lot of FIFA gamers are often impatient when it comes to buying players on the market. Therefore rather than bidding in auctions, they will pay the Buy It Now (BIN) price to ensure they get the player they want as soon as possible.
As a result, there is a discrepancy from the normal auction price and the BIN price on each player, meaning that you can buy most players for less than their normal BIN. When selling players on the market, five per cent of the sale price will be lost to stop people price-fixing and swapping players between teams. Therefore, to ensure you make a profit when trading on the market, always take this EA tax into account. For example, if you buy a player for 900 coins and sell him for 1,000 coins, you will only receive 950 coins after the item is sold because of this five per cent tax. 
Many basic rare gold cards sell for 1,000 coins Buy It Now, but can be purchased for less. You can purchase many players for 650 or 700 coins who have a 10,000 BIN and then place them up for sale with a 1,000 BIN and see them sell quickly. This can result in a 250-300 coin profit on each player. Like the Bronze Pack method, this also involves a lot of patience to make big profits over time.
---
BUY AND SELL FAMILIAR PLAYERS
---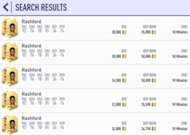 A key tip to keep in mind when trading on the market is to buy and sell players from a league or nation you are familiar with. This ensures you do not panic buy a player when you see what looks like an excellent BIN, only to lose coins on them when you sell them later.
Certain leagues only have a small number of players in certain positions e.g. full-backs or wingers, while high-pace players are usually highly sought-after. If you are familiar with these players in your favourite leagues, you will understand the supply and demand for them and therefore can buy them for under their market value and then sell for higher BIN prices.
Also, some of the lower-rated players are also more valuable than higher-rated ones - like Marcus Rashford in the Premier League, for example. Knowledge of players like this can give you the edge on the transfer market, while repeatedly buying and selling from the same league will help you know how much you should be paying for particular players in order to turn a profit.
---
SNIPE PLAYERS ON 59 MINUTES
---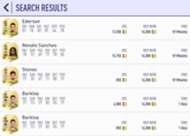 The 59-minute method has been used for many editions of FIFA Ultimate Team. A lot of gamers do not realise the correct value of the players they get in packs and then sell them for low prices on the market.
If you use the Buy It Now filter when searching for players, you can restrict your searches for underpriced players and try to get in quickly with a BIN bid before someone else does the same thing. You can do this with individual players, searching over and over until you find one that has been listed at a low price. 
Another approach is to carry out a wider search with fewer filters and cycle back and forth through the transfer pages at 59 minutes-1 hour and watch for new items appearing on the market. Going back and forth through the pages will reload them and show newly added players on the market.
---
PLAN FOR MARQUEE MATCHUPS
---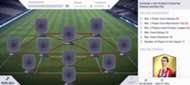 A new feature in FIFA 17, Squad Building Challenges (SBCs) proved hugely popular and allowed gamers to get special edition players. Some of these SBCs also provide coin and pack rewards, but all require certain players to be used.
A lot of SBC requirements cannot be predicted, but each week there are Marquee Matchups involving four big matches from the leagues included in FIFA 18. These usually include big derby matches as well as some surprise inclusions that may not be as easy to predict.
Users on FIFA Reddit and FIFA Forums often try to predict these Marquee Matchups in advance, and the games included each week always see a spike in the value of their players. As a result, correctly predicting upcoming Marquee Matchups can allow you to invest in players to sell at a higher price once the SBCs go live.
---
NEVER BUY FIFA COINS
---
Do business like a PRO
Know what you can and can't do with you coins and points #FIFA18 #PLAYBYTHERULES https://t.co/m2foZK73VL pic.twitter.com/PlOHcxr5Qn

— EA SPORTS FIFA (@EASPORTSFIFA) September 15, 2017
Many gamers try to exploit the game by buying FIFA coins online. However, this is against the game's rules and can result in severe punishments from EA Sports. Buying FIFA coins is banned because it allows these gamers to cheat their way to better players.
Anyone found buying FIFA coins will be warned by EA Sports and could have their coin balance emptied, their team deleted or even see their account banned. Selling FIFA coins is also prohibited and usually results in even harsher penalties from EA Sports, including immediate banning of your account.
Banned players can no longer play FIFA 18, so buying and selling coins is never a good idea.
---
INVEST IN IN-FORM CARDS
---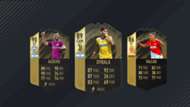 Every Wednesday, EA Sports release the FIFA 18 Ultimate Team of the Week (TOTW). As well as this, special edition upgraded cards are released regularly during the season. These cards are usually available for limited periods and thus become rarer as the season goes on due to players discarding them or using them in SBCs.
Many of these in-form cards (IFs) increase in price as they become less common on the market. Investing in these cards early can allow you to sell them later for a larger price as the market value increases. However, if a player gets more in-form versions of their cards during the season, the price for the previous editions may fall due to people selling up to replace them with the newer, better version.
The release of even more premium players can also see the values decrease further, as viable alternatives become available and some gamers try to sell their most-valuable players in order to get coins to buy packs.