KPL
Gor Mahia offices shut down over rent arrears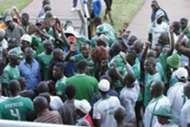 Gor Mahia offices have been shut down over accrued rent arrears, Goal can reveal.
A top official at Nyayo Stadium has confirmed that the offices were closed last week after the former Kenyan Premier League champions failed to clear rent arrears accruing to Sh4.6million. "We have been forced to shut down the offices until the issue is sorted out.
"They owe us Sh4.6m accrued from the last time we signed a lease with them. The lease was signed in August 1, 2011, and they are required to pay Sh85, 000 a month but the main problem was that they have not been paying rent as per the agreement.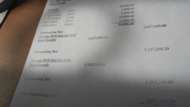 A letter from Nyayo management showing what they are owed by Gor Mahia
 Key KPL contenders for 2017 title
"Sometimes they go for eight months without paying and when we push them, they issue a cheque of Sh200, 000 and sometimes Sh50, 000. They have been defaulting and now you can see the end result. The arrears are now in excess and a solution must be found before it gets even worse."
The source added, "We can only negotiate with them if they pay the arrears in full. We have been patient enough and the only way we can get them to pay maybe is by denying them access to the office and that is what we did last week…closing the offices."
Efforts to reach K'Ogalo officials for a comment proved futile. Gor Mahia are the most followed club in Kenyan history and will be fighting to reclaim KPL title from Tusker in 2017 season.