U17 World Cup
Fifa set to inspect Rwanda for 2019 U17 World Cup bid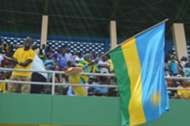 Rwanda Football Federation have announced the arrival of Fifa officials in Kigali from February 21-24, 2018 to inspect the country's facilities as they bid to host the 2019 U-17 World Cup.
Fifa's Head of Competitions, Oliver Vogt and Christian Schmolzer (Fifa's Tournament & Events, Youth Tournaments) alongside a delegation from Rwanda FA and the Ministry of Sports will inspect the proposed stadiums, training facilities, hotels and hospitals in Kigali City, Bugesera District, Huye District, Muhanga District, Musanze District and Rubavu District respectively.
Despite bids from Kenya and Singapore, Rwanda FA President, Vincent Nzamwita is confident that the east African nation can become the third African country to host the championship after Egypt in 1997 and Nigeria in 2009.
"After submitting our bid book to FIFA to host the tournament and considering the goodwill of our government in ensuring that all the needed requirements will be availed on time, I believe we will be given the opportunity to host this tournament because we've proved before that we are capable," Nzamwita told the FA website.
The host for the 2019 Fifa u17 World Cup tournament will be announced by Fifa before the end of this year's first quarter in Zurich.