Indian Arrows
AIFF's technical committee appoint Floyd Pinto as Indian Arrows coach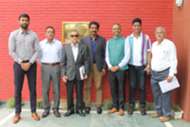 India U-16 coach Floyd Pinto will take charge of the Indian Arrows team, the All India Football Federation (AIFF) announced on Wednesday.
The technical committee of AIFF, chaired by former footballer Shyam Thapa, met at the Football House in Dwarka on Wednesday.
AIFF general secretary Kushal Das, Indian national team director Abhishek Yadav, Henry Menezes, Sundar Raman and Pradip Dutta were present at the meeting.
It has been learned that former India international defender Mahesh Ghawli will be the assistant coach of the Arrows side, although a formal announcement is yet to be made.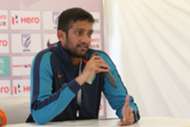 Pinto replaces Portuguese coach Luis Norton de Matos at the helm of affairs after the latter decided to part ways with the side a few weeks back citing personal reasons. Indian Arrows finished 10th in the I-League last season under Matos.