Vietnam U16 v India U16
AFC U-16 Championship: India played better than us - Vietnam coach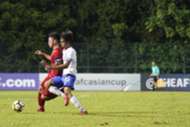 India started their AFC Under-16 Championship campaign in fine fashion as they downed Vietnam 1-0 on Friday evening. While the scoreline doesn't show the dominant performance, India could have easily won the game by a handsome margin had it not been for profligacy upfront.
Vietnam coach Vu Hont Viet stated that India controlled the proceedings which made things difficult for his players.
"India played better than us today. They kept the ball well in the centre of the pitch and that's why we couldn't control the game. We conceded that late goal and it gave them the win. Congratulations to India. We will face Indonesia in our next match. They have played well in their first game (against Iran) and we will be ready to face them," he mentioned.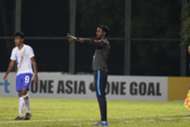 Meanwhile, Bibiano Fernandes immediately chose to focus on the next task which is the game against Iran on Monday. He did accept that India missed several chances and should have done better to put them away.
"Today we went for the three points and although we missed some chances I'm happy with our game. At this stage, no team is easy and Vietnam is a very good team. We knew it will be difficult looking at the conditions but we kept going and got the desired result.
"Our next match is against Iran and although they lost the first match, it will not be easy for us. Looking at their physicality, we will analyse their match (against Indonesia) and will work on a strategy."