Professionalism. A word which
Mohun Bagan
stood proudly for since 1889, disappeared from the Bagan dictionary and was directly replaced by the words - humiliation, shock and embarrassment. The Kolkata giants were quite obviously the 'poster-boy' club of Indian football.
Can we imagine an
I-League
season without Mohun Bagan, leave aside two! It's like watching an entire 'The Big Bang Theory' season without Jim Parsons' Sheldon Cooper. It's like watching 'Deshdrohi' without the evergreen Kamaal Rashid Khan. Its like watching a Manchester United win without a comeback.
However dramatic you want to make the situation sound, Mohun Bagan will be missed. Here are five implications of their tearful, heart-breaking and theatrical exit:
1. "Indian football? Who?"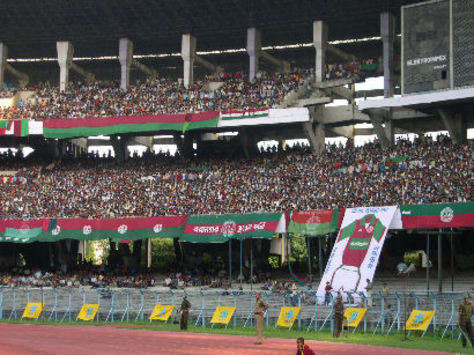 The popularity of the sport in our country is already abysmal. An 'aam aadmi' would certainly have known or heard of the existence of an entity named Mohun Bagan, leave aside the existence of a domestic league system known as the I-League. By imposing a ban on this premier institution of Indian football, the All India Football Federation (AIFF) has quite literally snatched away the 'aam aadmi's' "basic knowledge" of the beautiful game in our country. Even though the appalling situation gets worse, the Mariners have themselves to blame for this confusion, and we really shouldn't point fingers at the AIFF for making this decision. It's worse than Esha Deol trying to relaunch her already battered acting career with a movie like 'Tell Me Oh Khuda' (by not helping the cause, obviously).
2. Mariners pull off 'a Juventus'?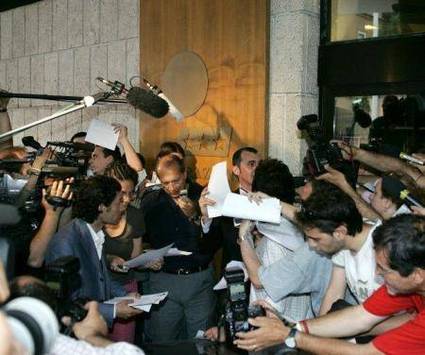 Everybody remembers the infamous Serie A "Calciopoli" match-fixing scandal which saw Juventus being relegated to Serie B for the first time in their history. Though Mohun Bagan's disastrous act is not as criminal as that of Juventus, the implications at the club might be the same. The relegation saw top players like Zlatan Ibrahimović, Fabio Cannavaro and Lilian Thuram leave the club for greener pastures elsewhere. Could we see a similiar trend being followed at Bagan with star players like Tolgay Özbey, Odafa Okolie and Syed Nabi leaving to improve their careers? Could we see Karim Bencherifa exiting looking for more competetive aims as a manager? The Mohun Bagan fans would certainly hope for a Buffon or a Del Piero to spring up from their team who like them, stayed with loyalty at the club through tough times as well.
3. The East Bengal rivalry. *Sigh*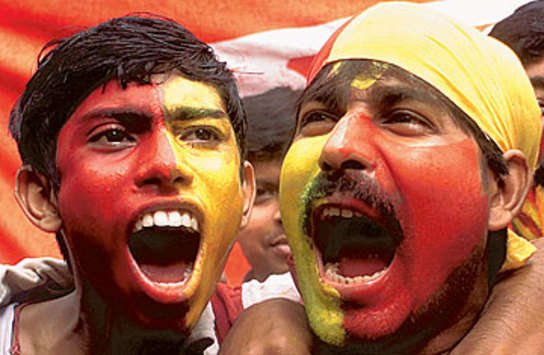 East Bengal fans will be on cloud nine after hearing the news of their cross town rivals' elimination from the I-League. But even they would miss the fiercly contested Kolkata derby till 2015. In 1997, this fixture, played as the Federation Cup semi-final, turned out to be one of the most memorable derbies written in the history books of this rivalry. A record attendance of 1,31,000 ( I repeat, 1,31,000!) made its way into the Salt Lake Stadium. Indian football needs such passion to progress. Until 2015, that won't happen in the I-League . Traditionally, this derby dates back to 1920. Just like the old firm derby in Glasgow contested between Rangers and Celtic, which has a certain Catholic-Protestant sentiment attached to it, the Kolkata rivalry is fought on a broad based socio-cultural platform. The 'Bangals' will sell their 'Hilsa' fish for 2 seasons now. The 'Ghotis'. Sigh.
4. The curious case of relegation!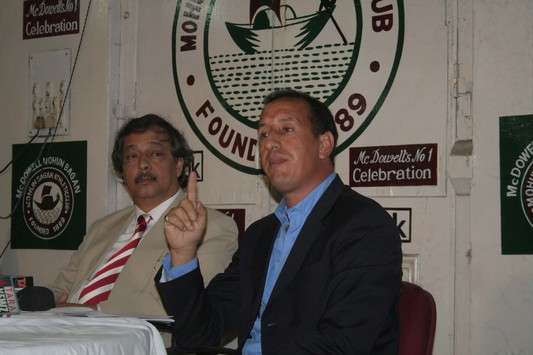 A meeting of the AIFF committee convened for 9th January is likely to discuss matters such as the new I-League table and fixtures after cancelling all Mohun Bagan matches and points earned and labelling them as 'null and void'. To avoid any confusing mishap, teams currently fighting the relegation battle such as Karim Bencherifa's former team Salgaocar FC, Bhaichung Bhutia's United Sikkim FC and ONGC FC must step up the gear and move away from the danger zone as fast as possible. With Pailan Arrows under the protection of AIFF's 'no-relegation' rule (and performing exceptionally well), other teams will have to be cautious of how the verdict for Mohun Bagan affects them - directly and indirectly.
5. What doesn't kill you makes you stronger

The above written saying is quite true. Mohun Bagan must remember their status as the ever-present flag bearers of Indian football. Chin up, loud and proud, their shocked fans must support the club through these agonising times. Who knows, but this might give the Mariners a chance to rebuild and construct a new team with younger and exciting talents and come back stronger for the I-League. Till then, it is a sad period for Indian football. But Mohun Bagan must blame themselves for this mess and take responsibility for building the team gradually out of this difficult phase. What doesn't kill you, makes you stronger.
How do you stay up with football when on the move? With http://m.goal.com –your best source for mobile coverage of the beautiful game.