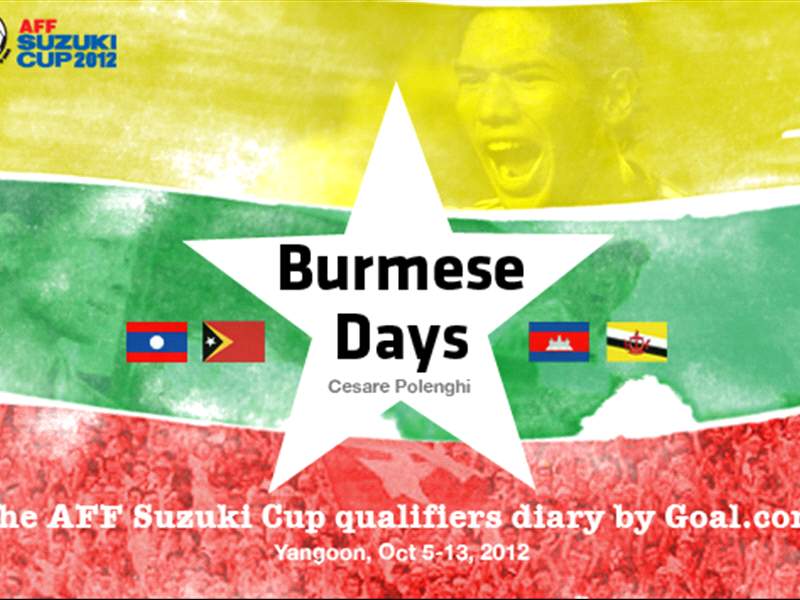 FROM YANGON, MYANMAR
Cesare Polenghi
cesare.polenghi@goal.com
@CesarePolenghi
Despite a residual tummy-ache and a mild fever, I dragged myself to the Thuwanna Stadium for the fourth time this week to enjoy yet another two good games. Laos had some brilliant moments and managed to dispose of Brunei 3-1; while Myanmar as usual struggled to turn their supremacy into goals, until they overwhelmed Cambodia with their athleticism and put three in within the last half-hour.
It was a very humid day, and yet again my butt remained for some 4-5 hours on the hard seats of the press box. The modem worked intermittently, making communication with the rest of the world challenging. I also ran down to the pitch a couple of times to snap some pictures and at moments felt a bit exhausted and dehydrated due to yesterday's ordeal.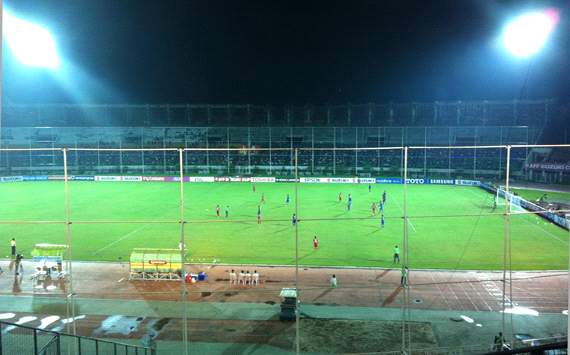 However, not today and not once during my week here have I felt bored or depressed, and that's for one simple reason: here in Yangon I have seen a lot of good football and met many nice people. Overall, I got the answers I was looking for. These days have been an injection of confidence; football has begun to blossom in Southeast Asia as well.
So, as Myanmar have almost secured their ticket to the tournament proper, Timor Leste and Laos will fight in their final games for the second berth, while Brunei need a miracle to make it. I better start wrapping up a few of my thoughts, touching on three elements I believe to be paramount for the ultimate success of football in the region. In all three cases, positive verifications come from the Asian country that, more than any other, has managed to succeed in recent decades: Japan.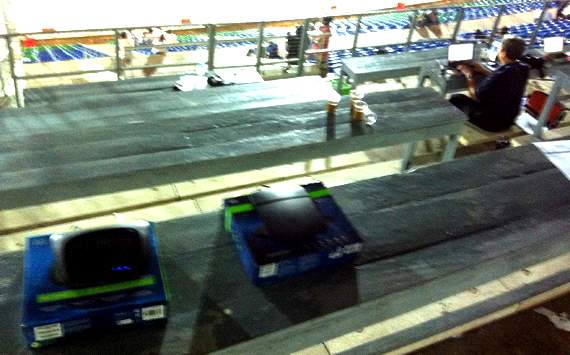 First and foremost, Southeast Asia's countries need to invest in creating good youth football systems. They need to plan long-term, and to develop a structure that involves local clubs, but mainly schools. Infrastructures are surely an issue, but not as important as an umbrella organisation with a clear direction, or the quality of the instructors involved in the project.
Ninety-five per cent of football in Japan today is still played on hard grounds with no grass. This clearly hasn't stopped them from developing players such as Shinji Kagawa or Yuto Nagatomo. At a higher level good facilities are desirable, but in order to initiate kids and to teach them football, all is needed is planning, goodwill and competence.
Second, the federations and the leagues should work together to provide their teams with the best possible foreign players and coaches. To foster local talent is crucial, but a selected booster of expertise imported from beyond the regional borders can only quicken the growth of football in Southeast Asia, thus also creating more appeal for domestic teams.
Again, we must look up to Japan: its game would never have been what it is without players such as Zico and Dunga, and now without a maestro such as Alberto Zaccheroni. Myanmar and Laos have shown in these AFF Suzuki Cup qualifiers glimpses of very advanced football, and it is no surprise that they are led by Park Sung Wha and Kokichi Kimura; two very mature Korean and Japanese coaches respectively.
Finally, the domestic local football movement should demand the support of the local press. With Myanmar on the brink of qualification, it really broke my heart yesterday to see a local weekly magazine cover still sporting shots of Christiano Ronaldo and Frank Lampard--where pictures of David Htan and Kyi Lin should have been.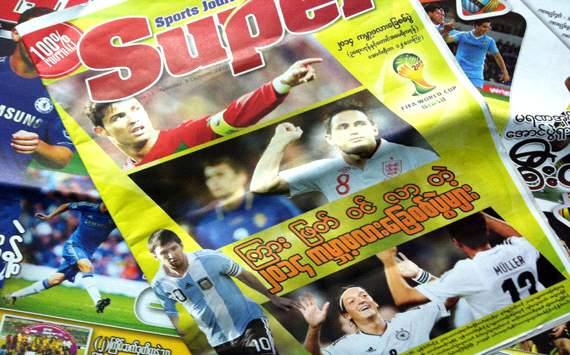 There is nothing wrong with celebrating European football, but the media must do their part in promoting Southeast Asian heroes as well. One more time I must mention the case of Japan, where in the early nineties TV and magazine relentlessly pushed their pitiful national team as if it was Pele's Brazil. But I have no doubt that such enthusiasm, though at times artificial, has contributed a lot in turning the Samurai Blue into the team they are today.
Football is not a simple game. If it was, a country like China, that boasts 1.3 billion people and now enough wealth to invest in the game, would already be dominating. But they're not, and they probably need a few more generations before they will have what is needed to compete with the best. This is true for football in Southeast Asia as well: it will take a lot of effort and as much patience, but what I have seen here in Yangon leaves me very optimistic for the future.