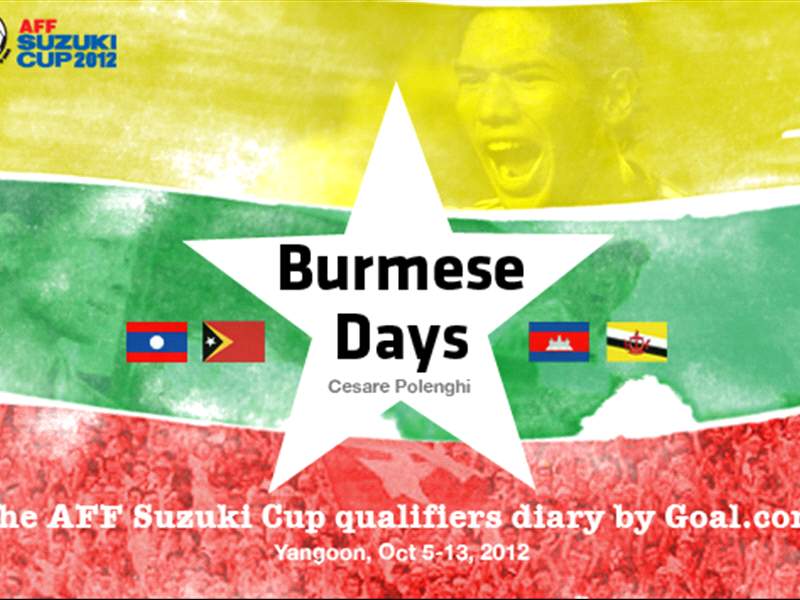 FROM YANGON, MYANMAR
Cesare Polenghi
cesare.polenghi@goal.com
@CesarePolenghi
Day 3 - October 6
Having a whole day with no games to kill, I took a stroll down Alan Pya Pagoda street, one of the main arteries of Yangon. I climbed up an overpass, to get a good glance at this slice of the city, as heaven knows when I'll be back next, and how different it will look.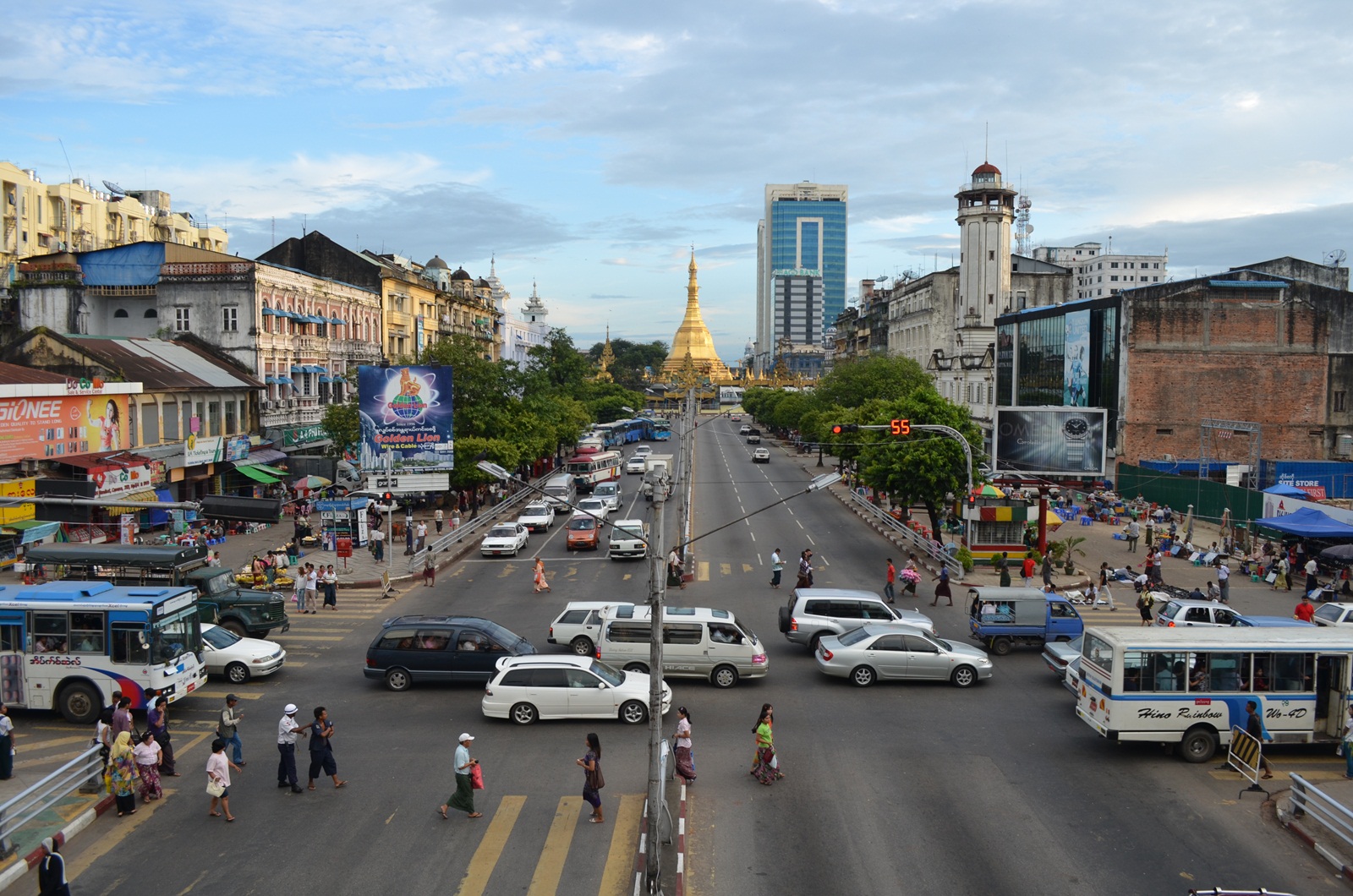 Besides the huge golden buddhist stupa at the end of the road, and the low-rise apartment buildings that probably have seen a lot of history since the days of British occupation, what caught my interest was a huge vertical panel, advertising the official store of Yangon United FC.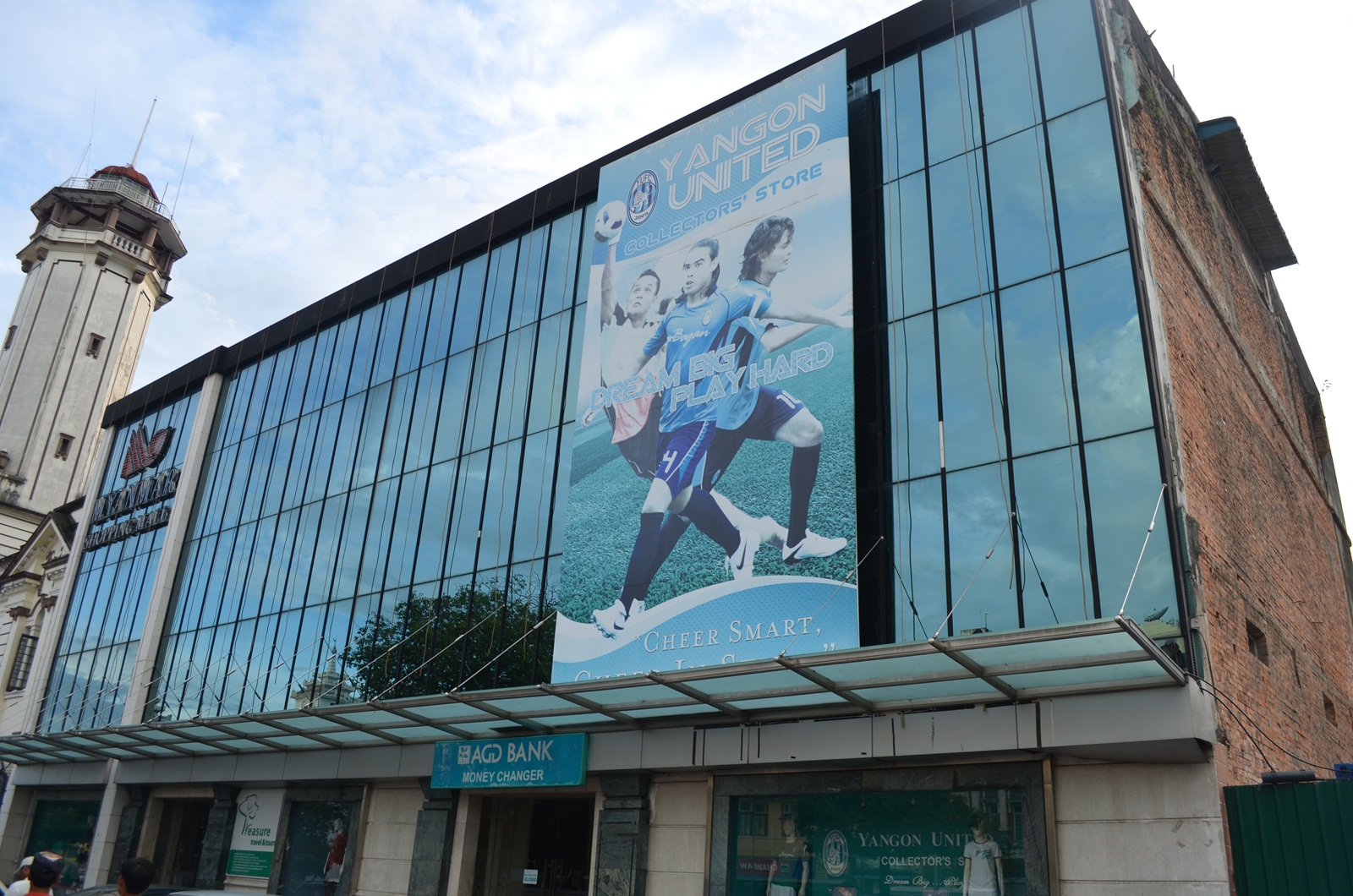 As I gambled my life to cross another wide street (traffic lights in Myanmar. as in many other parts of Southeast Asia, seem to me more like a colorful urban decoration that an instrument to organise traffic) in my heart I had already decided that YUFC were to be my favorite club in this country.
And what a felicitous decision that was! As I started to chat with Phya Phya Aung and Toe Toe Win, the two nice ladies who work at the store, I soon realised that by sheer destiny I ended up being a fan of the reigning champions! Even better, I also found out that YUFC count among their ranks Kyi Lim whom I (soccerly speaking) fell in love with during yesterday's game.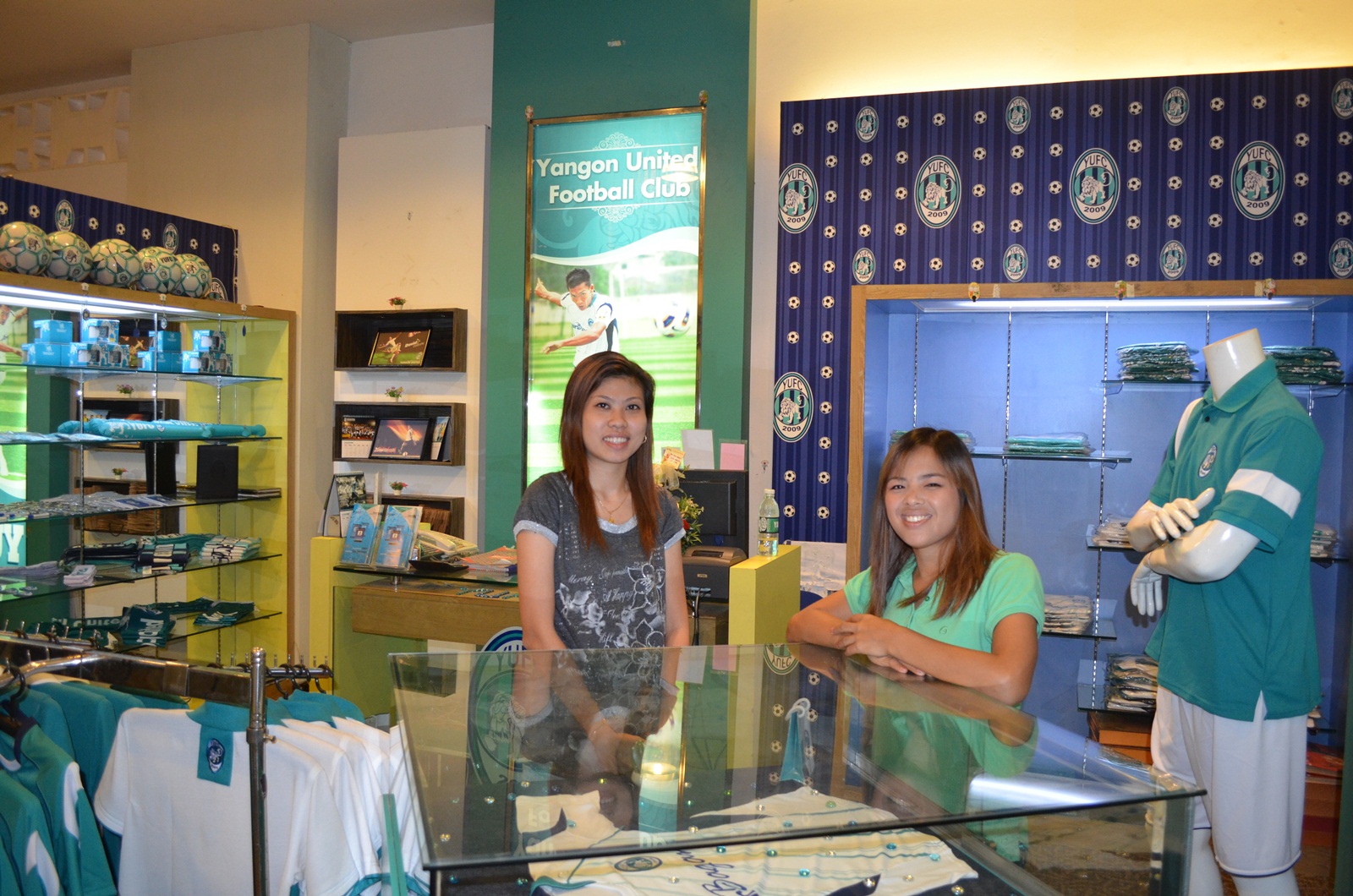 As the talking continued and my knowledge of the Myanmar National League (MNL) improved, I was already donned with the green uniform of my new favorite team, after carefully selecting the original version. That is, I was explained, the one made in Thailand, dry-fit type that costs almost three time more than its more affordable counterpart made in China.
After spending more kyats for football goods I don't need at all, but I like a lot; and after enjoying the sunset while petting kittens at the Sule Pagoda, I returned to my hotel with the serious intention to get even more documented on my new club and its league.
Here are some of my intriguing discoveries:
Myanmarese football went professional only in 2009. Its beginnings, in a couple of features are auspiciously similar to those of the J-League. First of all, the league kicked off with a preparatory cup, in its first year, just as the Japanese did back in 1992. Second, the Myanmar National League as well started with a few associated, to grow organically year after year. Only eight clubs played in 2009, to bump up to 11 in 2010, 12 in 2011 and now a respectable 14 in 2012. It is not known yet how many clubs will kick-off the 2013 season, but there is a plan to have a promotion-and-relegation system in place from 2014.
The change to a professional league back in 2009 also caused the disbandment of the previous local league that, as in most cases in Southeast Asia, was dominated by teams named after governmental offices. With all due respect to the authorities, it still freaks me out when I see football clubs called "Police" or "Army." However, things seem a bit softer in Myanmar, where the dominating club used to be "Finances and Resources FC," which homeboys were allegedly allowed to shorten into "F&R."
The Yangon United's website (available in English as well - J-League clubs, please take note...!) is understandably still frozen on the recent triumph, completed with 4-0 home victory and a narrow one-point difference in the table over Kanbawze FC, a club from Taunggy city managed by a Singaporean coach, P.N. Sivaji.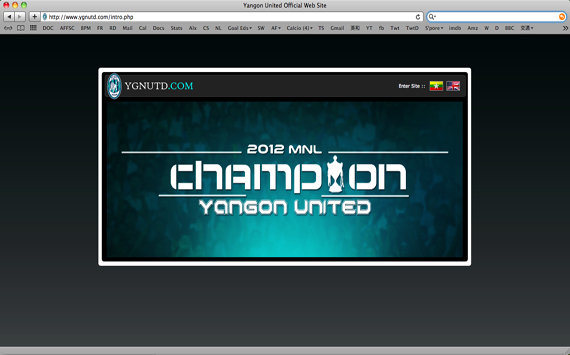 Digging a bit into the champions' history, the player who caught my attention the most was the 27-year-old Nigerian Obi Ikechukwu Charles, who was the MNL top scorer in 2011. While he hasn't yet changed as many clubs as Zlatan Ibrahimovic, he has probably seen a few more exotic destinations than the mercurial Swede.
In fact, before landing a contract with YUFC, "Obi" was in quite a faraway place, called Faroe Islands. His collection of previous clubs is completed by Flamurtari in Albania, Doxa Katocopia in Cyprus, Pallokerho 35 in Finland, and also a prestigious one-season spell at Boavista, in Portugal. I have no idea about where he plays now, but if you find out, please let me know. If I had to take a guess, I'd say probably a club based on Easter Island, or maybe at Udinese reserves.
After this due diligence and a Korean Barbecue dinner, I was ready to finish the day in front of the TV with West Ham United-Arsenal... Alas! The first half is by now over, and all I have got so far is a screen saying: "Service is not running or scrambled!"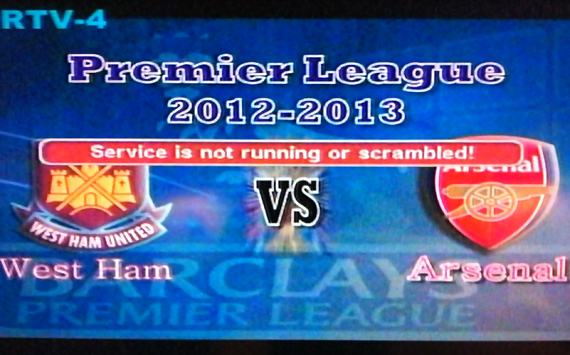 Luckily, tomorrow is back to the Thuvunna YTC Stadium for more AFF Suzuki Cup excitement and surely more stories from Yangon.