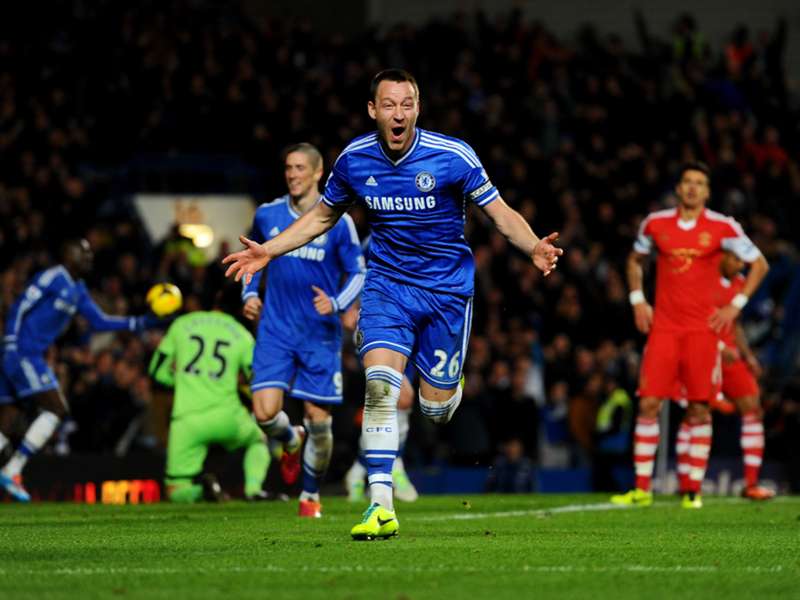 John Terry
claims that
Chelsea
have got their old identity back since
Jose Mourinho
returned to the club in the summer.
The Portuguese left Stamford Bridge in September 2007 after winning two Premier League titles and three domestic cups in his three full seasons at the club, before returning in June.
The Blues have won 12 of their opening 19 games this season and lie just two points behind table-toppers Arsenal and Terry believes the club has its mojo back.
"The last couple of years we've lost our identity a little bit," Terry told the club's official website.
"There's some good teams in the league and when you go 3-2 up it's important you get men behind the ball and dig in deep and not give them opportunities to really feed on.
"I think we're doing that really well at the moment. At times when we're looking really solid, getting the wide men in and then when we do break it's important for them to then go again and show their fresh legs going forward."
Chelsea are unbeaten in their last four league games, beating fellow title challengers Liverpool 2-1 last time out thanks to strikes from Samuel Eto'o and Eden Hazard.
And Terry says those type of attacking players are key to the side's silverware ambitions.
"It's important you keep it tight at the back and you look for those type of players to create something or do something out of nothing," the Chelsea captain added.
"He's been doing that all season [and] scoring. The last four or five games he's been really tracking back and really dug in. He's really dug in and added that to his game and made him the complete player."