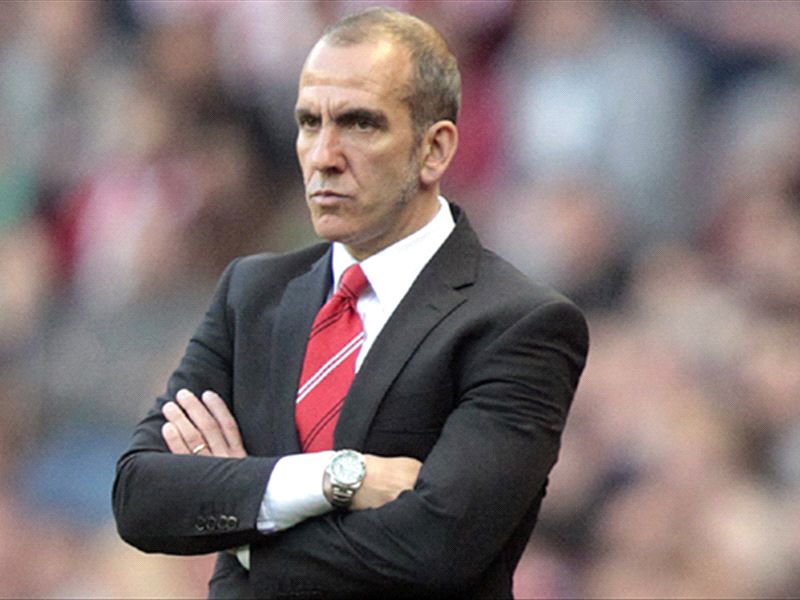 Paolo Di Canio
insists he needs more players after watching his
Sunderland
side surrender two points late on to
Southampton
at St Mary's.
Jose Fonte snatched a point for the Saints two minutes from time, just when it looked like an Emanuele Giaccherini header and a disciplined defensive display might yield the Black Cats' first win of the season.
Di Canio believes a lack of physical presence was the cause of his team's downfall, and afterwards voiced his hope that it will be addressed before the close of the transfer window.
"When I asked 45 days ago for another central midfielder with a physical presence, preferably British, there was a reason," he told reporters.
"I know this league better than some managers who have managed for 20 years in England. This is why I asked for two more players with a physical presence.
"I had the same situation two years ago at Swindon. We brought 12, 13 players from abroad, but I wanted two, three British ones with a physical presence.
"At the end of the season we won the league. Obviously I can't promise we'll win the league here, but it's clear we won't have these problems."
Fonte's header was the second set-piece goal Sunderland have conceded in as many games, and Di Canio wants his team to reduce the number of free kicks they give away.
"I wasn't happy with the cheap free kicks we gave away, because we work in a way where we have to let the opponents win the challenge rather than give a cheap free kick away, where they can deliver the ball into the box with six or seven players in there," he added.
"We need to work on it. We have difficulty with set plays, so we have to make sure we don't give away cheap free kicks."
Mauricio Pochettino, meanwhile, took full responsibility for the early goal his team conceded, but believes their late equaliser vindicated their good work in the game.
"I'm more disappointed than happy," he admitted. "I'm disappointed in the way we conceded the goal early on – I take full responsibility for that.
"It's not acceptable, and it will serve as a wake-up call because it can never happen ever again.
"At the same time I'm happy with our industry during the second half. We created a host of chances and if you look at the second half, we deserved to win the match."