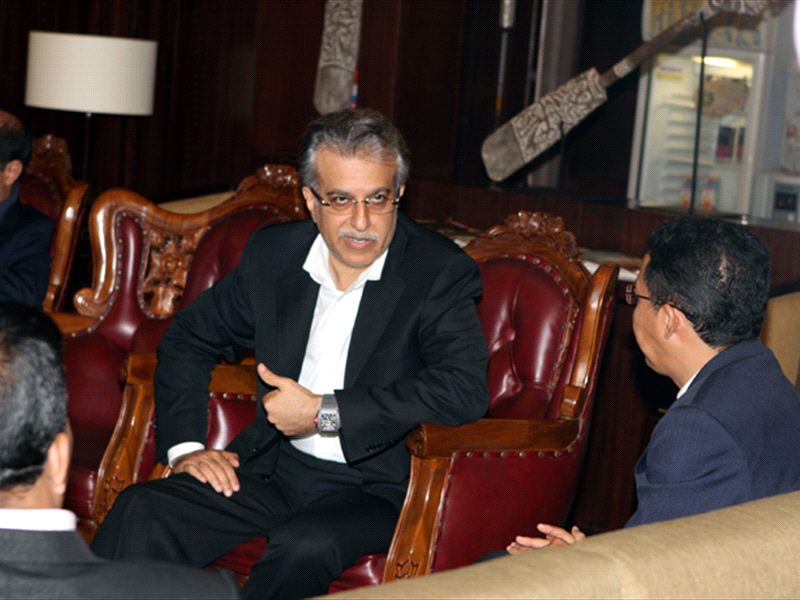 The elected Asian Football Confederation (AFC) president will automatically assume the vice-presidency of Fifa in 2015, a decision that was arrived at the AFC Extraordinary Congress held on Tuesday in Sao Paulo, Brazil.
The amendment to the AFC Statutes, which was proposed by the AFC Member Associations relating to the formation of the Executive Committee, was approved at the Congress, chaired by current AFC president Shaikh Salman bin Ebrahim Al Khalifa.
Shaikh Salman hailed the decision to remerge the two positions, which had been the case up until 1990, as an "important" one in AFC's tradition of democracy.
"Our Member Associations believe that this is the right decision for our organisation," he asserted. "The business here has been conducted positively, with great dignity and mutual respect and I am certain that we will move forward with this spirit of cooperation and unity."
Shaikh Salman's current Fifa executive committee member term ends in 2017, while the present representatives from Asia on the committee will retain their positions until AFC's elections next year.
Proposals to modernise the AFC Statutes and bring them in line with Fifa's ones prior to 2015's elective Congress was also approved, as was the proposal of the IR Iran Football Federation regarding the in-principle creation of a "Central" zone (Afghanistan, IR Iran, Kyrgyzstan, Tajikistan, Turkmenistan, Uzbekistan).
As a result, the "South & Central" zone will be split into two zones, with an Extraordinary Congress to be held prior to the elective Congress to determine the number of seats assigned to each zone on the AFC Executive Committee.
The congress in Sao Paulo was chaired in the presence of Fifa president Sepp Blatter, with representatives from 46 Member Associations in attendance.