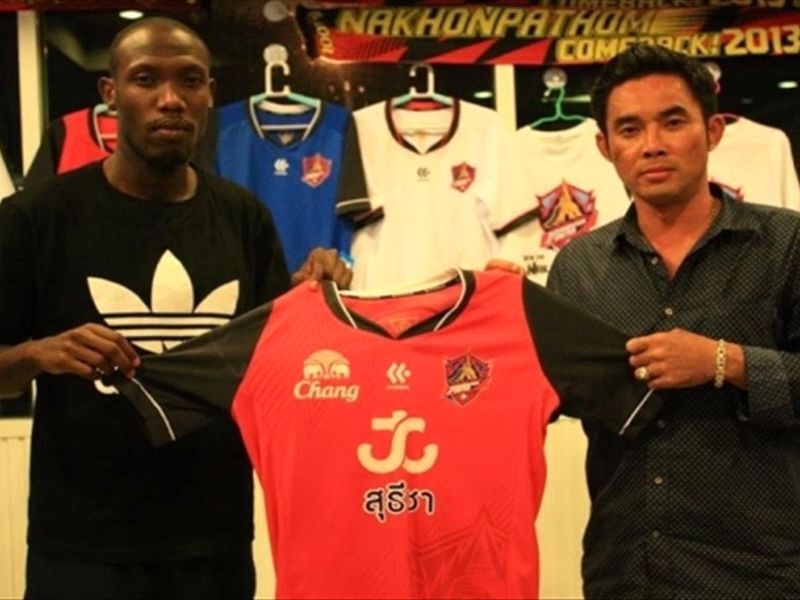 Former Trinidad and Tobago Under-20 international Kordell Samuel has officially signed for Thailand Division 1 club Nakhom Pathom United on a one-year deal.
Kordell is no stranger to Southeast Asia football having previously turned out for PDRM FA in the Malaysian Premier League a year ago, and is delighted to make a return to the region.
"I have always wanted to return to Asia and I have only heard good things about Thai football," he said.
"My legal representatives, Trebol Sports international, had ascertained interests for me from various clubs in Iceland, Maldives, Vietnam and Singapore.
"PDRM FA also wanted me back but unfortunately we could not agree on terms. Finally, our patience and persistence has paid off with this great move to Nakhon Pathom United.
"I scored four goals for them in my first trial game and there is no looking back ever since."
The 28-year-old striker had five goals to his name when representing Trinidad's U20 squad and had previously been called-up for senior team training as well.
Kordell started his career with Caledonia Fire FC in the Trinidad Youth Pro League in 2004 before making his debut in the country's Pro League in 2007 with Joe Public FC.
The Hunters are currently eighth in the Thai Division 1 on 26 points, level on points with Nakhon Rathchasima who are in seventh spot due to a superior goal difference.