---

EXCLUSIVE
---
The wait goes on. Twenty four teams have tried; twenty four teams have failed. As Barcelona's shock quarter-final elimination at the hands of Atletico Madrid has underlined, retaining the Champions League has become football's equivalent of scaling Mount Everest. Not since Arrigo Sacchi's AC Milan defeated Benfica in Vienna in 1990 has a side successfully defended the European Cup.
Carlo Ancelotti knows more than most about lifting the game's most prestigious prize - and trying to hold onto it. The former Italy international was an integral member of that majestic Milan side that won the European Cup in 1989 and 1990. He has also tasted Champions League glory three times as a coach: twice with Milan, in 2003 and 2007; and once with Real Madrid, whom he led to 'la Decima' two years ago.
In that sense, he is the ideal man to analyse precisely why holding onto the trophy has become such a treacherous proposition.
"I think it's difficult to win the Champions League because now the Champions League is more and more competitive compared to the past," he tells
Goal
. "When we won it in 1989 and 1990 there were not a lot of games to reach the final and to win, and not a lot of teams.
"In the past, there was only one team for each country who could play in the Champions League and now there are three or four teams from each country. Because of this, it is more competitive and more difficult to win it."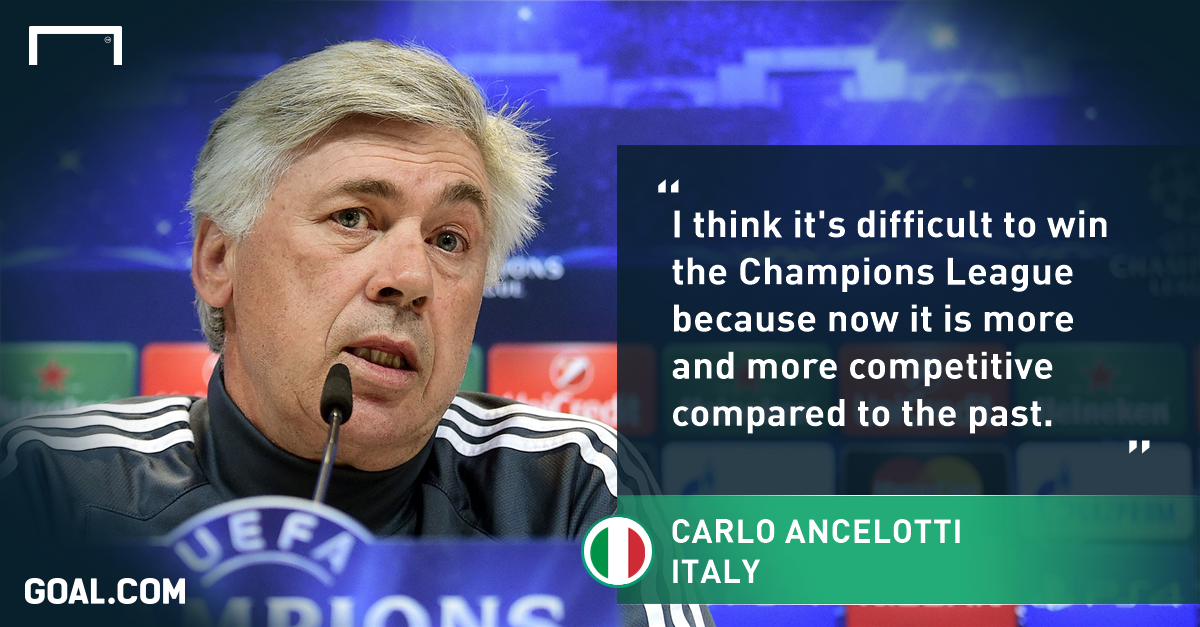 While many believe that the European Cup has lost some of its romance because it is no longer the exclusive preserve of champions, the stats certainly support Ancelotti's claim that the tournament is now a tougher proposition.
Between 1956 and 1990, eight sides won two or more consecutive titles: Real Madrid (5: 1956-60), Benfica (2: 1961 and 1962), Inter (2: 1964 and 1965), Ajax (3: 1971-73), Bayern Munich (3: 1974-1976), Liverpool (2: 1977 and 1978), Nottingham Forest (2: 1979 and 1980) and Milan (2: 1989 and 1990). Yet not one team has managed to win back-to-back titles since the tournament was rebranded and revamped in 1992.
Ancelotti's point on the greater volume of games is certainly valid. In the pre-Champions League era, when the European Cup was a straight knockout competition, it was undeniably easier to reach the final, as evidenced by PSV's triumph in 1988. The Dutch outfit played only nine games that season, winning just three - and not one from the quarter-final stage on, with Guus Hiddink's side eliminating both Bordeaux and Real Madrid on away goals, after drawing all four matches, before overcoming Benfica on penalties in the tournament decider.
By complete contrast, teams today must play 13 games, which involves a group stage that severely reduces the chances of the biggest and strongest sides suffering a surprisingly early elimination. That is why there have arguably only been four surprise finalists in the Champions League era: Porto and Monaco, who met in the 2004 decider, and Bayer Leverkusen, in 2002. One could argue that both Madrid and Liverpool were weak in 1998 and 2005, respectively, but we are also talking about two traditional superpowers of the European game.
That Juventus reaching the final last year was considered something of a surprise says everything you need to know about the concentration of power among the continent's elite in recent years. The
Bianconeri
, after all, had just won their fourth consecutive Serie A title when they arrived in Berlin to face Barca.
Given Europe's 'Big Five' leagues are now represented by at least three teams, the Champions League essentially means more games against higher quality teams. The tournament now has the strength in depth that the UEFA Cup once boasted and given the best teams almost invariably make the knockout stage because of the way in which the competition is structured, there is, as Ancelotti argues, very little margin for error for a defending champion.
"It's not a [league] championship - it's two games, home and away, and if you're not in good condition for one you go out," the 56-year-old points out. "For this, the little details, luck and injuries are really important; key aspects to consider when you reach the final part of the competition."
Indeed, even the most talented sides can be completely undone by one 'off night', just like Marcello Lippi's Juve in Munich in 1997, when they were surprisingly beaten 3-1 by an inspired Borussia Dortmund. Meanwhile, the AC Milan side that destroyed Johan Cruyff's Deam Team in Athens in 1994 had the misfortune to run into a sensational crop of Ajax players in the following year's final, with the
Rossoneri
succumbing to a late goal from an 18-year-old Patrick Kluivert.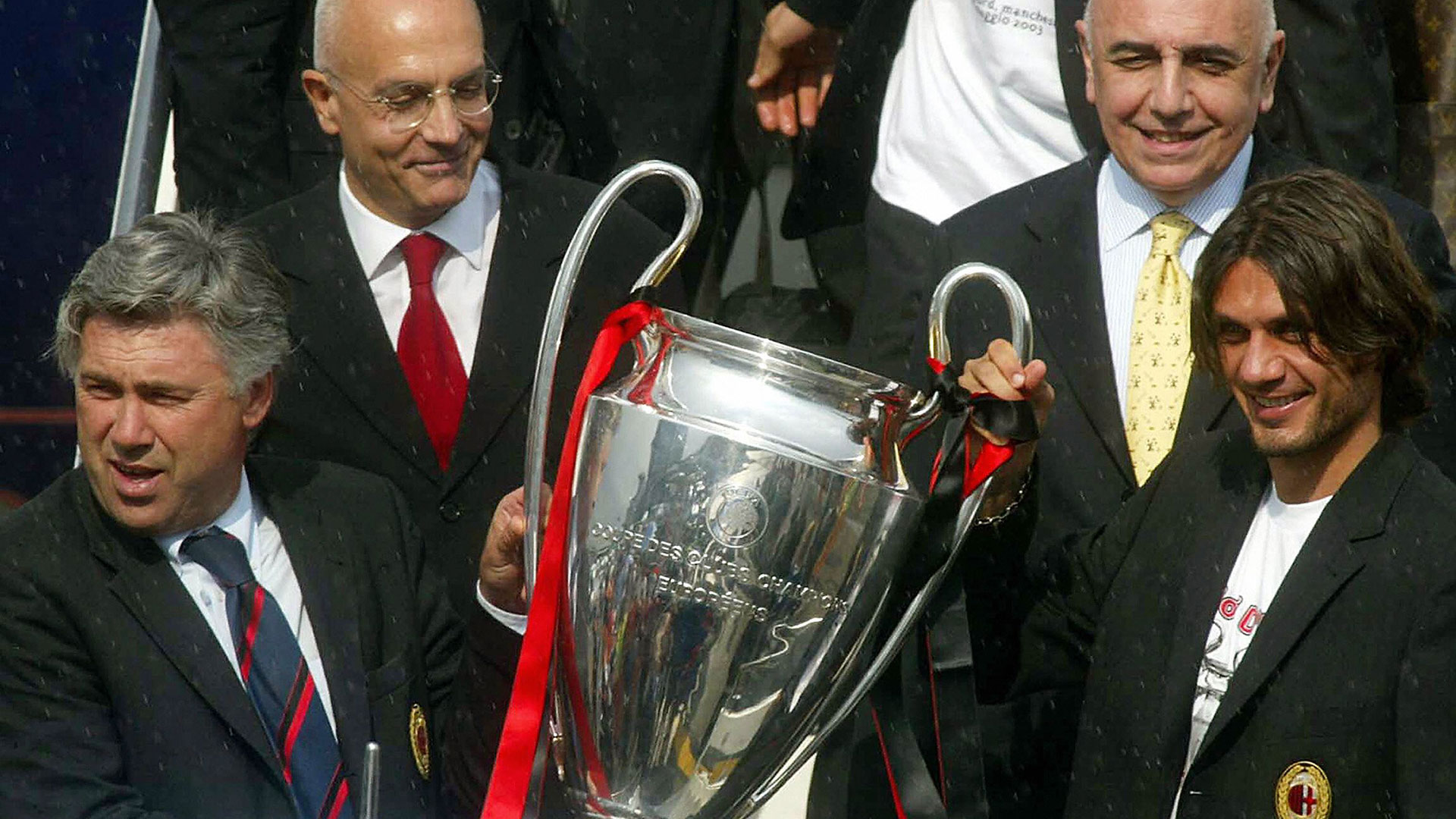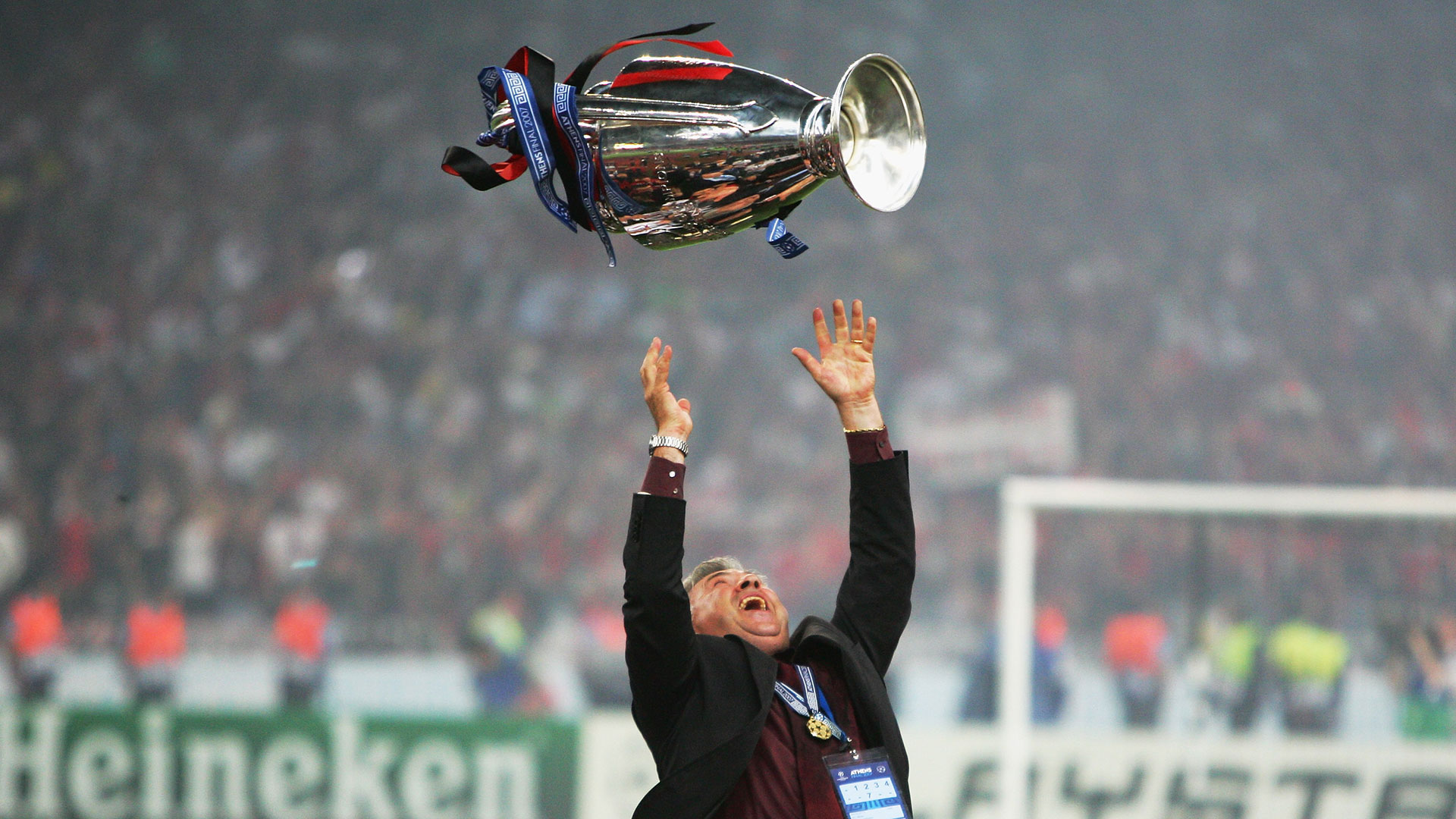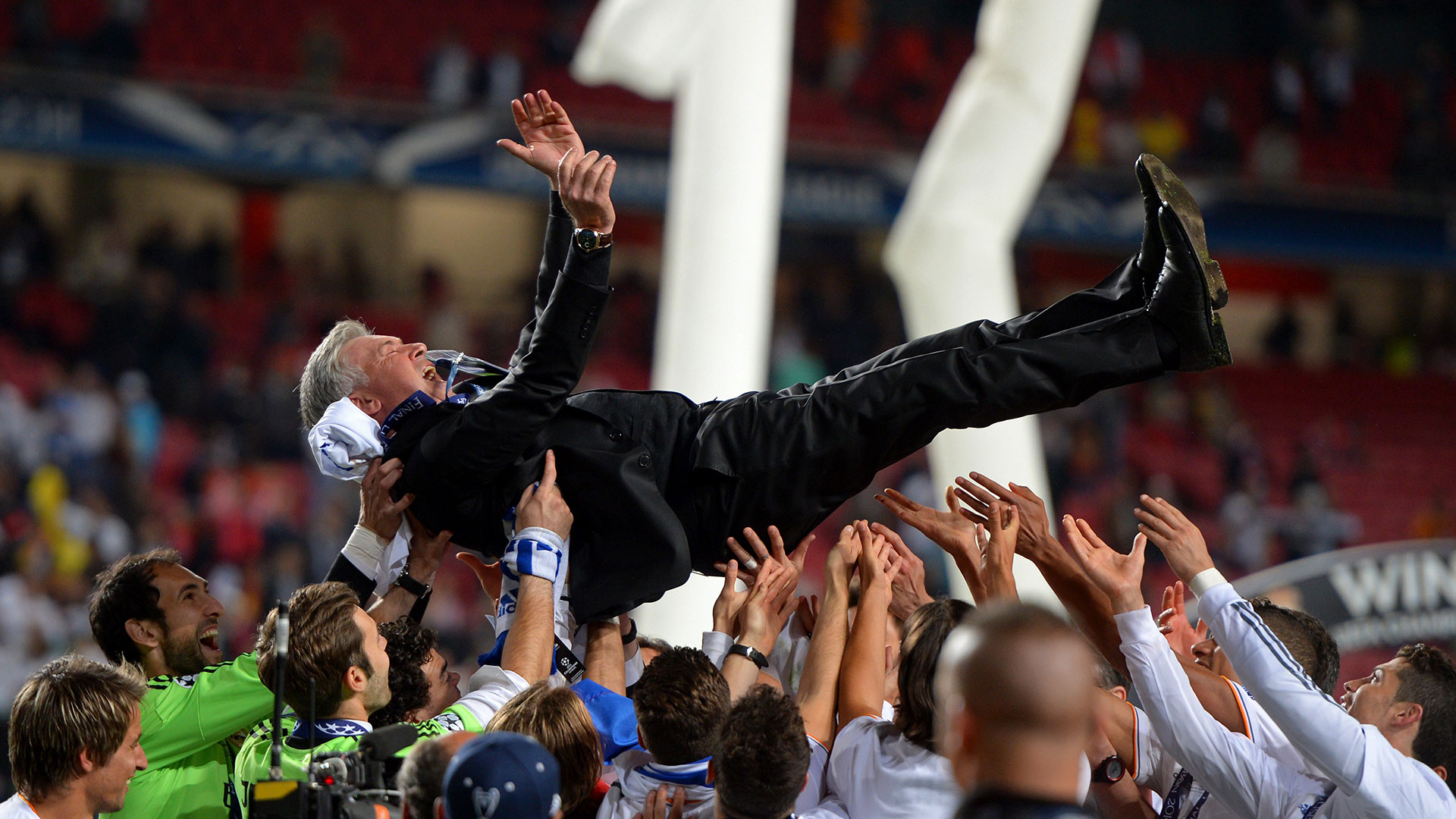 It is certainly not as if Europe is no longer producing great sides. Pep Guardiola's Barcelona were arguably the finest team that the continent has ever seen - at the very least, since Sacchi's Milan. Yet while the Catalans won two titles, they never managed a successful defence.
In 2010, they ran into the immovable object that was Jose Mourinho's Inter, while in 2012 they paid the price for a missed penalty from Lionel Messi - as well as a succession of other chances - as they were sensationally denied a place in the final by Chelsea, who, along with Liverpool in 2005, perhaps best illustrate Ancelotti's point about the importance of good fortune. The increased workload placed upon modern-day teams must also be taken into account, with Luis Enrique's Barca having buckled under the pressure of challenging for a second successive treble - as well as competing in the Club World Cup.
So, while it is debatable whether the Champions League has changed for the better, it has certainly become more difficult to win. Indeed, the tournament's history has proved that while it's one thing reaching the top of the mountain; it's quite another managing to stay there, as Lionel Messi & Co. know only too well.