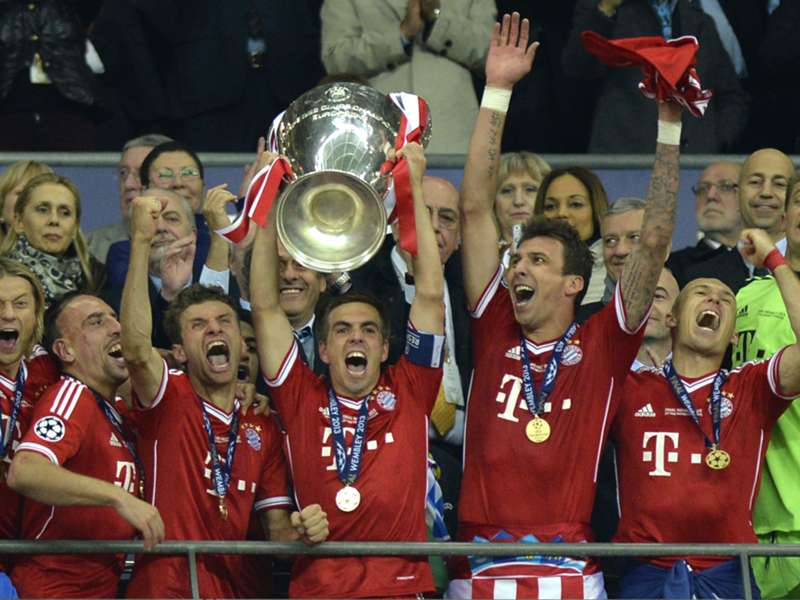 Bayern Munich captain Philipp Lahm insists the heartache and bitter disappointment felt in 2012, drove them on to success in an "unbelievable" 2013.
Currently enjoying the Bundesliga's mid-season break, Lahm reflected on an exhausting year that saw Bayern win a staggering five trophies.
The Bundesliga title set them going - the Bavarian giants won the title by a staggering 25 points from Borussia Dortmund - before they lifted the Champions League trophy for the fifth time in their history.
Success in the DFB-Pokal, Super Cup and Club World Cup has followed, and Lahm believes because they channelled their feelings of anger and frustration in 2012, they were able to come back even stronger.
"There were two possible outcomes after the final in 2012: either we fell apart as a team, or we grew even closer together," he told the club's official website.
"The second of these is what happened. This footballing tragedy and our bitter tears of grief released incredible inner strength.
"That was our biggest trump card. On top of that, the squad was and is very, very strong. Every man stepped up when he was needed.
Lahm says victory over Raja Casablanca in the Club World Cup final was the perfect way to end an incredible 2013.
"But the Club World Cup was another highlight to end the year," he continued. "It was easy to summon up our last reserves of energy, and it was the perfect end to an unbelievable year.
"The tournament in Morocco was a fantastic new experience, and who knows whether I'll ever experience it again?
"Obviously I hope so, but we all know how difficult it is to win the Champions League."
When asked to name a highlight of 2013, Lahm said it was an easy decision, nominating the club's 2-1 win over Dortmund in the Champions League final.
"(If) I have to choose then obviously it's the moment I lifted the European Cup in London," he added.
"I can't really put my feeling of happiness into words. Our hard work paid off at last, it worked out for us at last, and I finally had the thing in my hands.
"It was so thrilling and a magnificent moment."