What does a Serbian, Croatian, Frenchman, Argentinine and Irish footballer all have in common?
Well, these players have all signed for an
S.League
club before the start of this season and are looking to set the league alight this year.
With players like Lee Kwan Woo and Monsef Zerka taking the league by storm last year, there is every possibility that some of these foreigners will take all the plaudits and headlines this time round.
In this week's top 5,
Goal Singapore
takes a look at five new foreign signings that can potentially light up the league this season.
5. Sebastien Etiemble, Tanjong Pagar United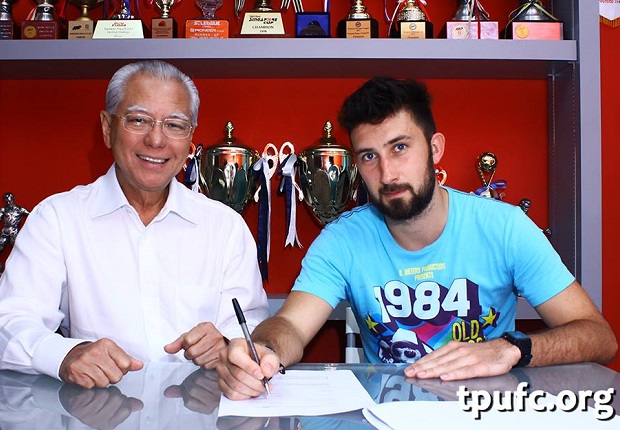 Sebastien Etiemble joins Patrick Vallee's French revolution of Tanjong Pagar United as the club's fifth foreign player for the new season.

The 27-year-old plays in an attacking midfielder role and joins Aurelien Herisson, Anthony Aymard, Kamel Ramdani and Monsef Zerka as the club's foreign legion.

Etiemble, who was coached by Vallee during his time at French fourth-tier side AFC Compeigne, is taking on a new challenge as he ventures outside of France for the first time.

"It is a new challenge in a new country and new league, so I am looking forward to find out the difference in culture and also work hard to adapt to Singapore," Etiemble said during his unveiling.

Vallee was excited about his new acquisition and believes the Frenchman can be key for the Jaguars to play attractive football this season.

"For me he's a very good player, has very good activity on the field, very good technique, so I need that to play more attractive football," Vallee said.

"I want the fans to enjoy the game, and we see what happens. With these players, we think we can help also S.League to be more attractive."
4. Leonel Felice, Geylang International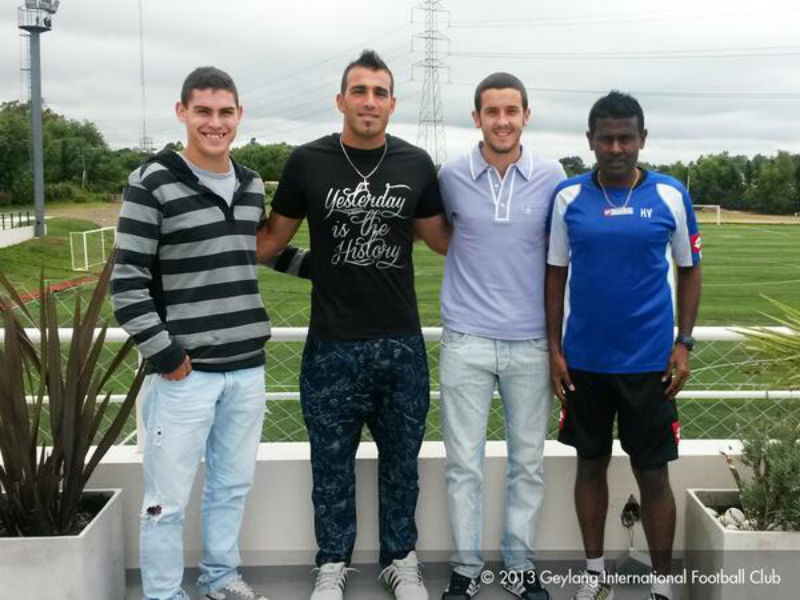 Leonel Felice was one of three Argentinians who were signed by Geylang International head coach Kanan Vedhamuthu on a scouting trip late last year.

The 30-year-old forward started his career in Arsenal Fútbol Club in Argentina and has had experience playing in this region as well for Vietnamese club Hanoi T&T.

It was while playing for the Vietnamese club that Felice had his best footballing moment as he scored in the last minute in the league to win the game and secure the championship for his team.

Having arrived together with fellow Argentinians Franco Chivilo and Joaquin Lopez, there is an air of expectation for the South American contingent to deliver this season, with Kanan making a massive overhaul of his team having retained only six players from his squad last season.

Felice's importance to the team cannot be understated, especially after the departure of captain and top scorer Jozef Kaplan at the end of last season. His performances for the club will be key as they look to improve on their ninth-placed finish last season.
3.
Miljan Mrdakovic, Tampines Rovers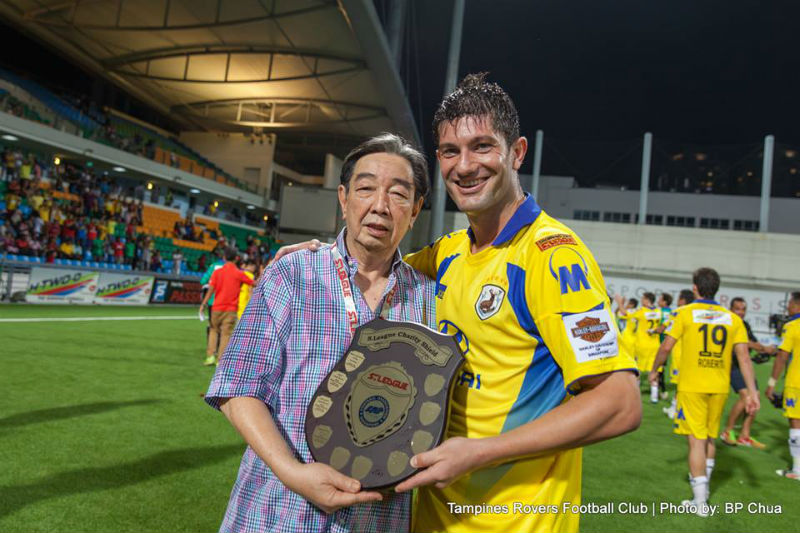 Tampines Rovers' marquee signing Miljan Mrdakovic is next on our list.

The 31-year-old, who has represented his native Serbia in the Under-13, Under-16, Under-18 and Under-21 levels, has played in eight different countries in his nomadic career so far. The Serbian has a healthy goal per game ratio in the clubs he has played for and is looking to keep up his goal scoring momentum in Singapore with the Stags.

He is well on his way to achieve that with two goals in as many games so far this season. He scored the consolation goal in the 2-1 defeat to South China AA in the AFC Champions League Qualifier and more recently, he scored the only goal of the game in the 1-0 victory against Home United in the Charity Shield last Friday.

Tampines' hopes to retain the title will be determined by his ability to consistently produce the goals on a consistent basis.

So far, so good.
2. Goran Ljubojevic, Balestier Khalsa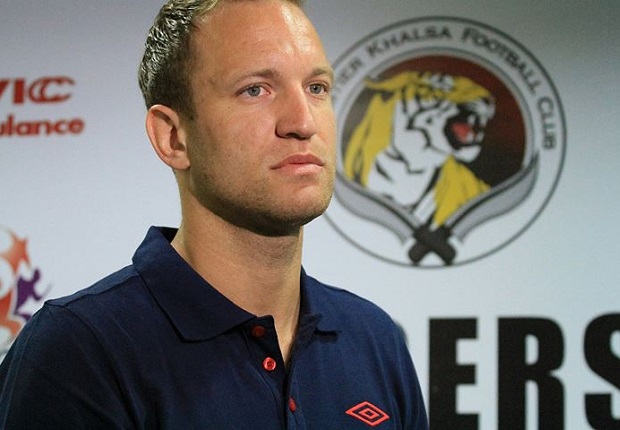 Goran Ljubojevic was recently signed by Balestier Khalsa as the club's first-ever marquee player.

The former Croatia Under-21 striker has played for local giants Dinamo Zagreb back home in his younger days and has even scored in the Champions league for them.

While there is no doubting his quality, he has suffered from injuries that have derailed his career as a promising youngster.

His foray with Balestier serves as his first playing stint in this region, and whether he'll adapt to the club and the league is also another issue. Still, it took the Croatian only five minutes to open his goal scoring account of the season as he scored a penalty in their 4-0 rout of Courts Young Lions in their opening game of the S.League season on Sunday.

The Tigers are aiming to challenge for the S.League title this season after a fourth-placed finish last year, and Ljubojevic's form and fitness will be key for them to get anywhere close to that position at the end of the season.
1. Roy O'Donovan, Brunei DPMM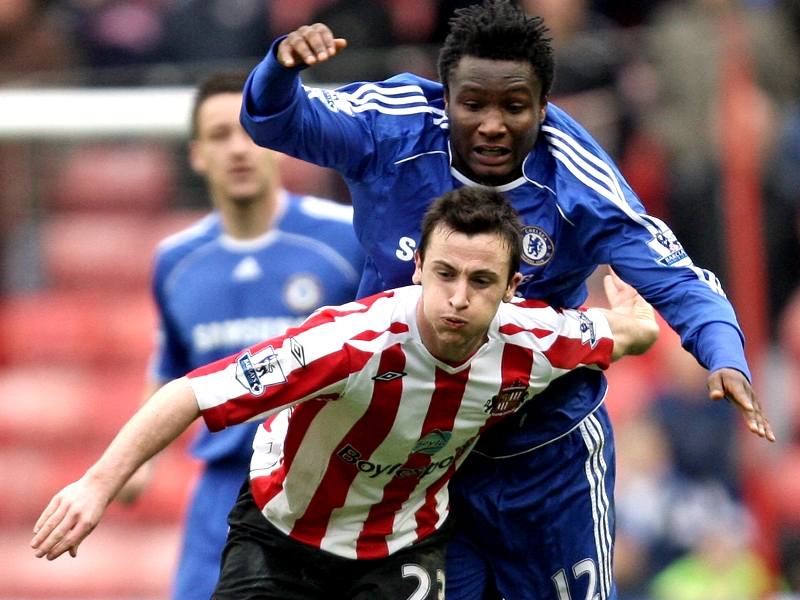 Roy O'Donovan is probably one of the most high-profile players to be plying his trade in the S.League since its inception.

With former Blackburn Rovers manager Steve Kean brought to the club at the end of last season, the Scotsman made a move for the then-Northampton Town player, which was initially rejected.

However, the 28-year-old changed his mind soon after that as the club sacked its manager and immediately signed a one-year contract with the Brunei club as its marquee player.

Having been capped by Ireland at Under-19 and Under-21 levels, O'Donovan has previously played for various clubs around the UK including Cork City, Blackpool, Southend United, Coventry City, Hibernian and Northampton Town. But the forward's most notable playing experience has been his stint with Sunderland in 2007.

Having played in one of the biggest football leagues in the world, O'Donovan comes into the S.League with huge expectation and pedigree, and he will be looking to set the league alight with his performances and goals over the course of the season.