The two tall males looked like average Singaporeans at first glance and can pass off as one, especially when you hear them using local lingo like 'lah'. But these two are not Singaporeans; they are, in fact, South Koreans plying their trade for Balestier Khalsa Football Club in the S.League.


Kim Min Ho and Park Kang Jin are housemates, good friends and more importantly, teammates.

Journey to Singapore
Chasing their ambitions of being professional football players since young, the duo's endeavor has brought them to the shores of Singapore.

 Park had always wanted to play football from as early as he could remember.

"Whenever I kicked the ball, [I was] very happy," Park told
Goal Singapore
when we met them at their club-provided accommodation.
"When [it comes to] studying, I'm not as happy. But maybe all children are the same. Whenever I'm out on the pitch, [I become] very crazy and I just want to play, play and play. I never [get] tired!" 


Sitting beside him, the more quiet-natured Kim just nodded and said 'same', throughout most of the interview.


The pair's dreams only materialised when they were given the opportunity to come to Singapore, with Park getting his break when he was asked to join the now defunct Super Reds FC in unfortunate circumstances back in 2007.

At that time, the Super Reds had many players injured, and because the Super Reds coach knew Park's university coach, his coach recommended Park to come over and play in Singapore, and it was an opportunity Park couldn't refuse.

"If you ask me, when my coach asked me to come here, [I knew it was] easier to become a professional. Maybe if I stayed in Korea, more difficult to turn professional," he said, reflecting on his start.


"I think [it is] easier to play football for me here because in Korea, it is a lot tougher. Very hard to play in the Korean league."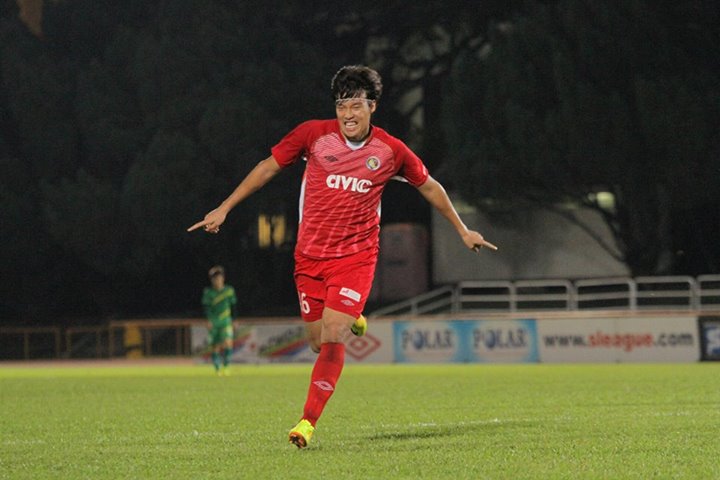 As for Kim, it turns out that Park is the one directly responsible for bringing him here. 

The 25-year-old regaled us about how he recommended Kim when asked to suggest a player to play in the S.League. Kim's reaction to his friend's declaration was one of slight embarrassment and gratitude, which he expressed simply with a nod, chuckle and a slight blush.

On the pitch

Park and Kim have become a force to reckon with in the S.League this season. Their form and goals has carried the club to the top half of the table and more poignantly, Balestier's first ever silverware - the League Cup.


"It was my first professional trophy, [so I'm] very happy," Park said.


"But the happiness [lasted] for maybe one to two days, then after that we had [to resume] training and [focus on the next] match, so the happiness doesn't really last long."


Park himself received an individual accolade recently after he was nominated as Goal's Player of the Month in September. According to him, it was a reward he did not expect at all, especially as he thought his Korean counterpart, Chang Jo Yoon from Woodlands Wellington, deserved the award more than he did.


"I was surprised!" Park exclaimed.

"I never thought of it because Chang was very good. He almost got it because he scored a lot of goals last month and he almost got it, but [Aleksandar] Duric got it [instead]. So he thought maybe next month he would get it. 


He was teased about it as well by one of his teammates.
"I didn't know I got it (the award) until Paul [Cunningham, club captain] called me a superstar. I called Chang and he was jealous," Park says with a laugh.


"He said 'you took my player of the month award'. But I'm just happy it (my dream) came true."


Despite their excellent individual form, Park was quick to give credit to his teammates for their impressive performances this season.


"My team [is] all good, and because the team is good then we can play well," Park said matter-of-factly.


"If the team [is] no good, we also can't play. If the other players can't support us, we cannot play well also. Because of all the players, we can play."


Settling in a new environment

While Park had the comfort of his Super Reds teammates already familiar with living in Singapore to help him settle down, Kim found it harder to get by, until he found a girlfriend recently.
The now 21-year-old Kim did not really study English back in Korea, so he had trouble communicating, especially during his early days at Balestier.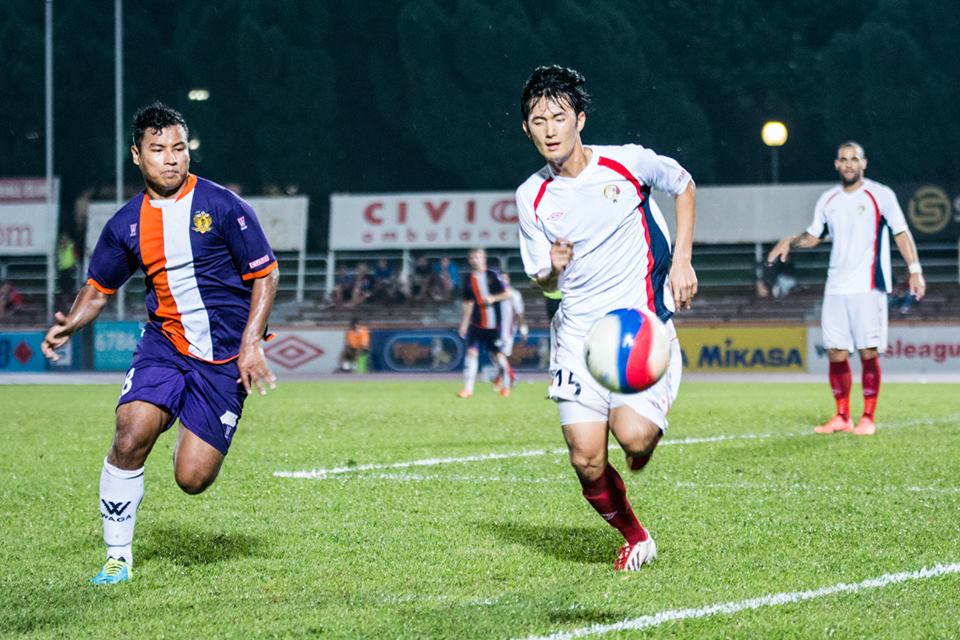 "For Kim, it was difficult (for him to settle) because he immediately joined a local club," Park explained.


"But for me, it was much easier because I joined the Super Reds first. I didn't really need to speak English; they were all Koreans." 


Park was so settled in Singapore that he recounted with a cheeky grin how the language barrier became an initiation of sorts with his Korean counterparts when he first arrived. 


Asked to go into McDonald's by his peers, Park had to order several different meals even though he was not proficient in English back then.


"I could only order in Korean, but she (lady at the counter) didn't understand me," Park chuckled.


"I was so nervous. I looked behind and I see they (his teammates) were all laughing and didn't help!


"But now, I'm okay already. I even asked Kim to do the same thing. Then I laughed at him!"


The pair subsequently went for English classes that were paid for by Balestier and now, Park and Kim are now able to comprehend questions posed to them in English, though Park was easily the more comfortable of the two in conversing.

Their rented apartment being their home away from home, Park and Kim have turned the space into a cosy outlet, with a makeshift computer table made of boxes and a coffee table easily the best example of how so.
Still, despite their apparent ease at being away form South Korea, the pair admitted they could not wait to go back to their homeland when the season ends.

 

Off the pitch, Park and Kim spend a lot of time together as well. From going out for meals at their favourite Korean joint to watching Korean shows and bowling, the pair seem almost inseparable.


"Every year at this season [in] October, I cannot sleep as I will always [be] thinking about [going back to] Korea, like what to do and what to eat," said Park when asked if he was homesick, before joking, "We do a lot of things together, unless Kim is going out with his girlfriend, then I let him go!"