By KHALIS RIFHANwith additional reporting by CESARE POLENGHI and BIMA SAID
Prior to Emerson Alcantara's appointment as coach of Timor Leste's national football team, they had not won a single competitive match and were languishing in 206th spot in the Fifa ranking.
But the Brazilian coach's arrival in 2012 signaled a turning point for the youngest Southeast Asian nation as the O Sol Nascente won their first game, a 5-1 victory over Cambodia in a warm-up match in the run up to the AFF Suzuki Cup qualifiers. That victory remains their biggest win to date.
Emerson's journey to the former Indonesian colony began when Paulo Helber, a Timor international with a Brazilian club, contacted the FA's president and recommended the 42-year-old for the national team post.
Despite having signed a pre-contract agreement with Bahrain club Al-Riffa, Emerson decided to take up the challenge to coach the Timorese.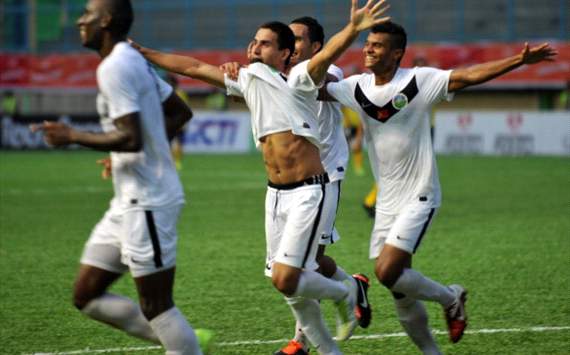 Timor Leste are currently 186 in the Fifa rankings under the guidance of Emerson, and narrowly missed out on qualification to the recently concluded 2012 AFF Suzuki Cup by a point when they ended the qualifiers in third place.
For Emerson, that is not akin to failure but a start of greater things to come for the once whipping boys of Southeast Asian football.
"I don't think it's a disappointment but a realisation of our dreams becoming a reality," he declared.
"In the past, we were a laughing stock but now we have goals to win matches and titles.
"Our goal this year is without a doubt the SEA Games and we now have more time to prepare for it. We have a training centre and it's easier to identify new players. We have lots of quality players in Timor but a lack of structure is preventing them the opportunity to develop their football.
"More players are playing overseas and naturally they will become better players and it is good for Timor football."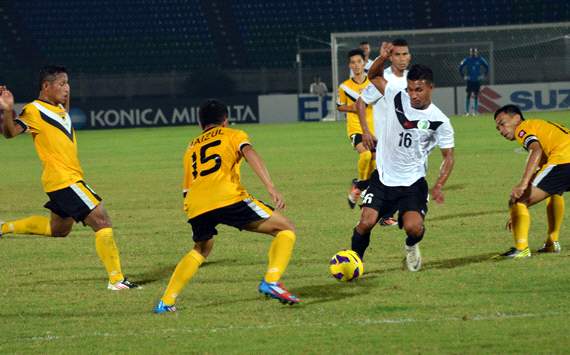 But Emerson is not about to keep all the credit for himself, and has no qualms in mentioning those that have been supportive of his ideas to elevate the level of football in Timor Leste. He also feels that he still has room for improvement, and constantly seeks ways to do so as a football coach.
"Nobody does anything alone and I share my success with those that have helped me since my arrival," he said.
"I'd like to say thanks to the president Fancisco, vice-president Amandio Sarmento and director of football Horlando for supporting all the projects and giving hope to people of East Timor.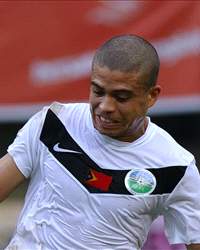 "We are in the process of creating a league and when we have it, we [will] leverage the status and popularity of the sport in this country.
"I think in five years' time Timor Leste will be very advanced, not only in football but also the country with the economy already growing and football will be no different. Our league will one day have players from other countries wanting to play in it too.
Despite being one of the lowest-ranked teams in the region, their rise in the Fifa rankings has been aided with the help of players from Portugal and Brazil of Timorese descent. These players have been recruited by their FA since 2011 to play for the national team, and now several of them ply their trade in the region.
Amongst the overseas-based players and those that will be eligible to play in the upcoming SEA Games are goalkeeper Tomas de Lani from FC Porto de Macau, Diogo Santos Rangel with Sriwijaya in Indonesia, Jesse Pinto with Yadanarbon FC in Myanmar and the duo of Helber and Wellington Rocha (pictured right), who both play for top regional clubs in Brazil.
The young coach has also set personal targets for himself, making it clear that despite leading one of the lowest ranked teams in the region, he is intending for bigger things to transpire.
"We all have dreams and [mine is to] one day be a top coach in the world," Emerson said.
"I am still perfecting it [my abilities as a coach] and always working hard to achieve it. We must be disciplined and I always think of God and hopefully the opportunity will come one day."