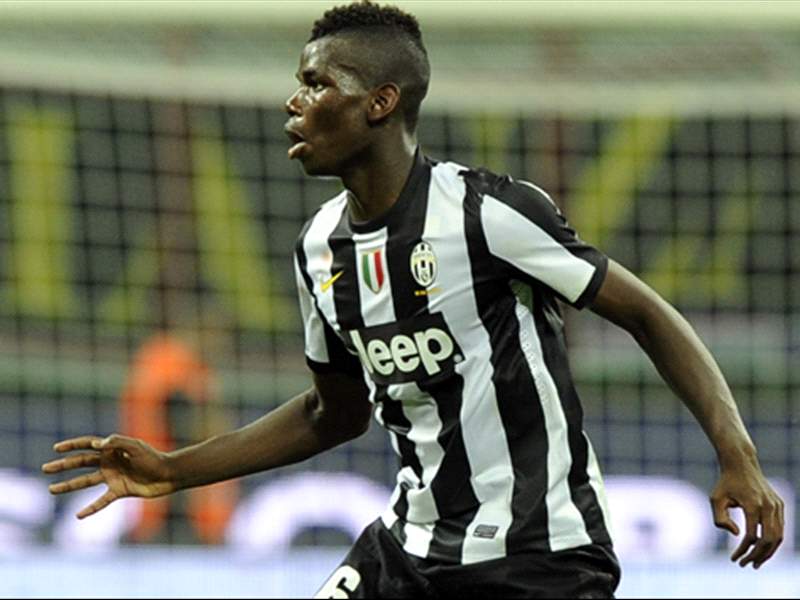 Everybody knows that the club that forked out the most cash during this transfer market was Paris Saint Germain. A lesser-known fact is that most of their pricey acquisitions all came from the same league; the Serie A. In the Parisian starting lineup against Lille on Sunday, despite the absence of Thiago Silva, six out of 11 players have in fact been poached from Italy in the last couple of years: Javier Pastore and Salvatore Sirigu (from Palermo), Thiago Motta (Inter), Zlatan Ibrahimovic (Milan), Jeremy Menez (Roma) and Marco Verratti (Pescara).
The latter is a very interesting case; a Juventus fan since childhood, the 19-year-old was widely considered as the "New Pirlo." His marriage with the bianconeri seemed a done deal for months, alas, all changed abruptly when PSG knocked at Pescara's doors with €12 million in cash.
Besides Verratti, Juventus supporters dreamt of seeing their team reinforced by an attacking 'Top Player'. The names that circulated were those of Edin Dzeko, Robyn Van Persie, and Fernando Llorente. In the end, Juve made a pathetic attempt to snatch Dimitar Berbatov, and finally settled for signing Nicklas Bendtner on loan, a Premier League reject looking for a new start.
What's compelling here is that Berbatov and Bendtner are players with totally different characteristics, however a couple of common features still resulted in them being targets for Juventus: They were available and inexpensive. Indeed, the day after the transfer marked closed, Juventus' manager ad interim Massimo Carrera was adamantine: "We could not afford the players we wanted. They cost too much."
Besides Bentdner, Paul Pogba and Lucio, who were basically brought in for free, the transfer window closed for Juventus without any real fireworks. Their main purchases being Mauricio Isla and Kwadwo Asamoah from Udinese, and a costly ransom to buy back Sebastian Giovinco from Parma. The net bill for the summer was €34.2 million--only slightly more than the €32 million Chelsea paid Internacional for one single player, the Brazilian Oscar!
If Juventus had to tighten their belt, the situation was even more severe for the other two big Italian clubs. Milan's sales totaled €63 million, with their top acquisition being Giampaolo Pazzini (€7 million to Inter plus Cassano). Their only other significant acquisition was Nigel de Jong, who was on sale at Manchester City and moved to Milano for a mere €3.5 million.
In addition to the fees cashed in from selling Thiago Silva and Ibrahimovic to PSG, Milan had to save a considerable amount on salaries by discharging half-a-dozen of their veterans: Pippo Inzaghi, Clarence Seedorf, Alessandro Nesta, Gianluca Zambrotta, Gennaro Gattuso and Mark van Bommel were all released.
Inter opted for a milder revolution, which consisted mostly of getting rid of their Brazilian contingent: Lucio, Maicon and Julio Cesar who were all unceremoniously released and the only noteworthy arrivals were those of Handanovic (from Udinese, paid €11 million), Pereira and Palacio (from Porto and Genoa respectively, each costing a sum of €10 million).
Thanks mostly to Milan's "Big Summer Sale" it was the first time in modern football history that Italy's 'big three' reached the end of the transfer market with a positive balance. Newspaper Gazzetta dello Sport calculated in fact that there was a net profit of almost €20 million, where only four seasons ago Juventus, Milan and Inter were some €200 million out of pocket.
The elementary conclusion seems to be that Serie A has become a poor cousin to the other main European leagues; however, a glance beyond the Alps reveals another truth.
The total expenses during the transfer market in Europe this summer was down 22%. Italian clubs in total spent "only" €398 million, €122 million less than in 2011. Despite the Petro-Pounds from Russia and the Gulf, the Premier League reduced its budget from €726 to €554 million, a €172 million drop.
The situation is even more extreme in Spain, where the only big ticket transfers were Luka Modric to Real Madrid and Alex Song to Barcelona. La Liga clubs went from spending €395 million last summer to a mere €139 million in 2012.
With the economic crisis still gripping most of Europe, the decrease in spending seen in Italy is not necessarily a negative factor. This year we have already seen a big club, Glasgow Rangers, going belly up, and it is a positive sign that Italian clubs are finally showing some economic restraint.
The lack of cash will hopefully bring other positives, such as improved marketing strategies (that must start with stadiums owned by clubs) and investments in the youth system.
With its own stadium already in place and four home-grown players (Claudio Marchisio, Sebastian Giovinco, Paolo De Ceglie and Luca Marrone) among the regulars, Juventus seems a step ahead of the others.