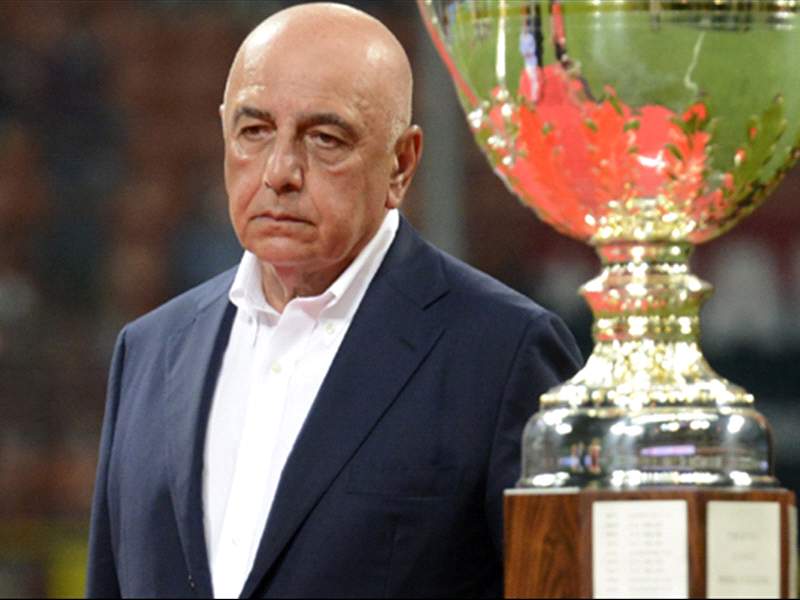 It feels like only yesterday when Milan returned from their UEFA Champions League bout in Barcelona with a precious and somehow deserved 2-2 result. It happened on September 12, 2011. They were then still considered to be one of the top sides in Europe. Hard to believe that so much has changed in the space of a year.
For Milan fans, a glance at the back-line fielded in the club's opening match against Sampdoria should have come as a bit of a shocker. Massimiliano Allegri fielded De Siglio, Yepes, Bonera and Antonini. Sure enough, one can't always get Tassotti, Baresi, Costacurta and Maldini, but last season Milan was still fortunate enough to boast two world class centrebacks in Alessandro Nesta and Thiago Silva.
The latter, together with Zlatan Ibrahimovic, has opted for greener pastures and migrated to the riches of Paris Saint Germain following the "Great Football Swindle" of the summer. The scam artist? Silvio Berlusconi, just as he had failed to keep most of the promises he made to his fellow Italians as Prime Minister, swore that the two top-players would stay at Milan—something he promised so fervently that the club even had "Ibra" as posterboy for their season seats campaigns! Alas, we all know how things went and how the rossoneri and Serie A lost two of their best players.
And speaking of Paris, do you remember how Leonardo and Carlo Ancelotti last January came up with a fat offer for Pato? It was turned down for reasons I prefer not to discuss, but that offer was ultimately what prevented Milan from getting to Carlos Tevez--arguably one of the best strikers in the world today.
It was one of many blunders of recent months, a period in which numerous things went terribly wrong at Milan. Combined with Pato's chronic health problems (he always seems ok when playing for Brazil but then needs a pit stop as soon as he returns to Milan) last year saw a series of freak injuries, including some serious eye problems for Gennaro Gattuso, and some spooky heart surgery for Antonio Cassano.
Gattuso and Cassano have left in the meantime, both by slamming the door. Gattuso lamented a lack of respect from the youngsters at the club, while Cassano took the opportunity to burn one more bridge, accusing Milan management of being "murky." Relations in the locker room last season were not great, that was no mystery. One wonders if things are better today, Robinho left the field due to yet another injury during the Sampdoria game, seemingly blaming his manager Allegri for a late substitution.
The "Mister" has been under fire over the summer, when Milan's second-in-command Adriano Galliani had a blast at him after the rossoneri were clobbered 5-1 by Real Madrid in an exhibition game played in New York early in August. "We are not Solbiatese," (a sixth division club in Northern Italy) thundered Galliani, alluding to the fact that Milan is still a top club.
But are they?
The result against Sampdoria (a 1-0 defeat at home), the tentative line-up, the never-ending injuries, the mood in the camp and the attitude of the supporters seem to suggest the contrary, perhaps even to the end of an era. As a matter of fact, Galliani this time decided to avoid confrontation and left the stadium, visibly fuming, a good 15 minutes before the final whistle.
He missed a very virtuous finale by Milan, in which they should at least have tied the game. Truth be told, the rossoneri were not bad at all, they had some moments of fiery football, and finished with 23 shots on goal, a very impressive statistic.
Milan might not be a top contender for the Serie A title, let alone the Champions League, but there's no need to be apocalyptic, at least not yet. They still have some of the best players in the league: the likes of Prince Kevin Boateng, Antonio Nocerino, or Robinho to name but a few. What they need is Berlusconi to stop his politics and speak clearly to the team and the fans.
Before reaching the glory they've experienced under Arrigo Sacchi and Fabio Capello in past decades, Milan supporters have endured two relegations to Serie B. The rossoneri, historically, used to be the team supported by the working class and Milan fans therefore have a thick skin. They deserve honesty from the man who has brought them to the summit of world football, and he should now show he can be a leader even in what could be the dawn of seven years of famine.