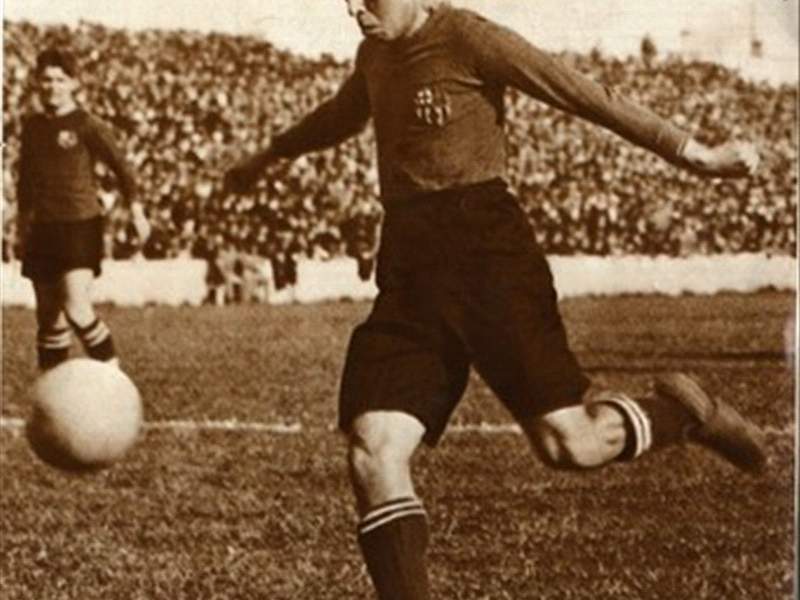 WITTHAYA LAOHAKUL | Thailand | Hertha Berlin 1979-82
East Asian players may be making a huge mark in the Bundesliga these days, Shinji Kagawa clinched the German title with Borussia Dortmund this year. Compatriot, Yasuhiro Okudera, did the same some 35 years earlier with FC Koln.

Around that time, a towering midfielder from the plains of Thailand by the name of Witthaya Laohakul was also quietly making his mark in the German football scene.

Witthaya had a three-year stint with Hertha Berlin SC in the late 1970s through to the early 1980s, when the German side was challenging for honours in the UEFA Cup and DFB Pokal.

He would however have his most successful spell as a player in Japan before continuing to win honours in management with the Thailand national team.
LIM TEONG KIM | Malaysia | Hertha Berlin 1987
When Nazmi Faiz signed for Beira-Mar, several news outlets made the erroneous claim that the young forward was the first Malaysian to play in Europe.

25 years before Nazmi was to make a trip halfway round the world, there was Lim Teong Kim, who in 1987 signed for then third division Hertha Berlin.

Lim's adventure in German football as a player would be short-lived, lasting just one season, but his connections with German football still continue.

Since 2000, the former Malaysian international has been working as a coach in Bayern Munich's very successful youth set-up, being involved in the grooming of such talents as hotshot Thomas Muller.
KURNIAWAN DWI YULIANTO | Indonesia | FC Luzern 1994-95
A mercurial but frustrating talent, Kurniawan has never been short of controversy in his long playing career, which amazingly still continues!

Having spent a brief part of his youth career with Sampdoria in the early 90s, the Indonesian forward signed with Swiss First Division side FC Luzern.

Two relatively successful seasons, in which he also netted in the old Intertoto Cup, culminated in a return to Indonesia under a cloud of controversy over his personal life.

A drug scandal in the late 90s would further add to his troubles but his legacy as a top poacher is still unchallenged with goals still flowing freely for the forward
FANDI AHMAD | Singapore | FC Groningen 1983-85
Fandi Ahmad, is often considered as not just one of the best players the country has produced but together with compatriot V.Sundramoorthy, as one of the finest Asian players of their generation

Part of the legendary Ajax Amsterdam youth system in the early 80s, Fandi was chased by the Dutch giants as well as Young Boys of Switzerland and Niac Mitra of Indonesia. Youth and homesickness would force the forward to pick the least glamourous of the three choices and head to Indonesia.

But Fandi, would get a second shot at playing in Europe, signing for FC Groningen. Two goals on his debut and a still much celebrated second in the 2-0 victory over Inter Milan in the UEFA Cup made him a fan favourite with the club's supporters. But a lukewarm second season meant a return to Malaysian League football.
PAULINO ALCANTARA | Philippines | Barcelona 1912-16; 1918-27

The Azkals might be going through a football revolution in recent years, but their place in the annals of Asian football history goes back almost a century.

Paulino Alcantara was born in the Philippines province of Ilolio to a Spanish military officer and a local woman. His family relocated to Spain when he was just three, and at age 15 he made his debut for Barcelona, scoring a hat-trick and in the process setting the still unbroken record of being the youngest goalscorer in an officially sanctioned first team match.

His first spell with Barcelona was successful but brief, as a return to Philippines beckoned, where he turned out for Bohemian Sporting Club helping them to the Philippines Championship twice. In 1918, Alcantara was tempted back to the struggling Catalans where he helped establish the first golden era of one of Europe's most celebrated clubs, with four Copa del Rey titles and eight first division championships. Alcantara also turned out for both Spain and the Philippines in the international scene.
Honourable mentions:
Bima Sakti (Indonesia) - Helsingborgs IF

1995-96

Le Cong Vinh (Vietnam) - Leixoes 2009

Teeratep Winothai

(Thailand) - Lierse 2009-10
V.Sundramoorthy (Singapore) - FC Basel 1988