SPECIAL
Rizal Hashim | Goal.com Malaysia
A priceless gem has been uncovered, nestled in the hills of Janda Baik.
On a piece of a 5-acre land, lies a football academy that has been hailed by the FA of Malaysia (FAM) as ground-breaking.
Frenz United Football Academy or FUFA for short, was recently introduced to the Malaysian public, in conjunction with the launch of its tournament, the Frenz Trophy 2012.
For many months, the project, a private initiative, was kept under the radar.
News of an academy equipped with state-of-the-art facilities began to circulate among football practitioners when Frenz went on a search for a technical man to head the project.
In came Omar Ali, a former Selangor youth coach who had trained among others Amri Yahyah, current skipper of the Red Giants. Omar is the technical director.
Chief coach is former international defender, Ahmad Fairuz Yunus, who has the experience of handling Malaysian juniors at the sports school in Bukit Jalil.
Modeled after football academies around Europe, the academy does not accept walk-in students.
FUFA is exclusive for talented footballers. Young players identified through the various age group tournaments are handpicked to enter FUFA, subject to the blessings of their parents. The players are housed at the dormitory and are sent to SM Saleha, a private secondary school in Genting Highlands.
Each player earns the privilege of a scholarship worth RM80,000 a year, which means their needs are taken care of.
The driving force behind this project, however, is not a Malaysian. FUFA chairman Rashid Maidin is a Singaporean.
An executive chairman of a company that dabbles in coal mining, shipping, hospitality and timber with business interests in Hong Kong, Indonesia and the Middle East, Rashid is a 40-year old football fan with money to burn.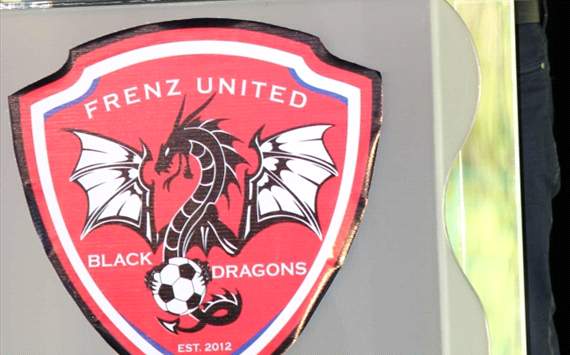 Rashid and Frenz United chose to have a tournament held under their auspices to tell the public of its existence. A busload of media personnel were taken to the academy, a 40-minute drive from city centre to witness the launch of Frenz Trophy 2012, a tournament that caters for Under-14 players.
In what is unprecedented for a youth tournament, the opening match was telecast live over Malaysia's first sports channel, Astro Arena 801. So will be the final on June 29. In the intervening weeks, a 30-minute weekly highlight of the tournament is shown over the same channel.
In his speech, Rashid spoke of the Academy's objective to provide a platform, at grassroot level, for youths to compete among their peers. "Frenz's ultimate aim is to cultivate a team of world class players to compete in international football arenas," he said.
Recalling the day the academy began its operations, Rashid said: "This academy was officially started when the first batch of young recruits from a total of 52 shortlisted players from all over the country ranging from age 12 and 13 years, were welcomed to this premises on December 26, 2011."
FA of Malaysia general secretary, Datuk Azzuddin Ahmad, hailed Frenz United's initiatives as ground-breaking. "We are impressed with the facilities available at this academy. Frenz United can be a model for others to emulate. We are pleased to be lending our technical support to Frenz United.
He added: "How we wish an academy of this magnitude is also built in 13 other States."