Cristiano Ronaldo
hit the headlines following Real Madrid's defeat to Atletico as he appeared to criticise his team-mates for not being on the same level as him.
Ronaldo subsequently followed up his post-match interview with Cope
by claiming that he was referring to Madrid's bad luck with injuries this season, rather than questioning their ability on the pitch
.
Below is a full transcription of his interview, including the question about Ronaldo's own form which triggered a controversial response about his own team-mates.
---
INTERVIEW IN FULL

---
QUESTION: Today you may have been a little better than Atletico but you ended up losing 1-0.RONALDO:
"I don't know if it was about luck, but we had more chances and deserved to win. But football is like that, we didn't win, we knew the league was complicated and now it will only become more and more difficult.
"But we have to continue, there is still a very important competition out there, the Champions League, and we should not give up."
Q: The change in dynamics in Madrid is worrying, what is going on? Does it have to do with the trainer? Or an attitude problem?
RONALDO:
"I do not want to belittle any player at Madrid, because all the Madrid players are good. But if we do not have the best players it is hard.
"We don't have Karim, we don't have Bale, we don't have Marcelo, Pepe, and it is difficult. I'm not saying that those who played are not as good but the best are always important in a team.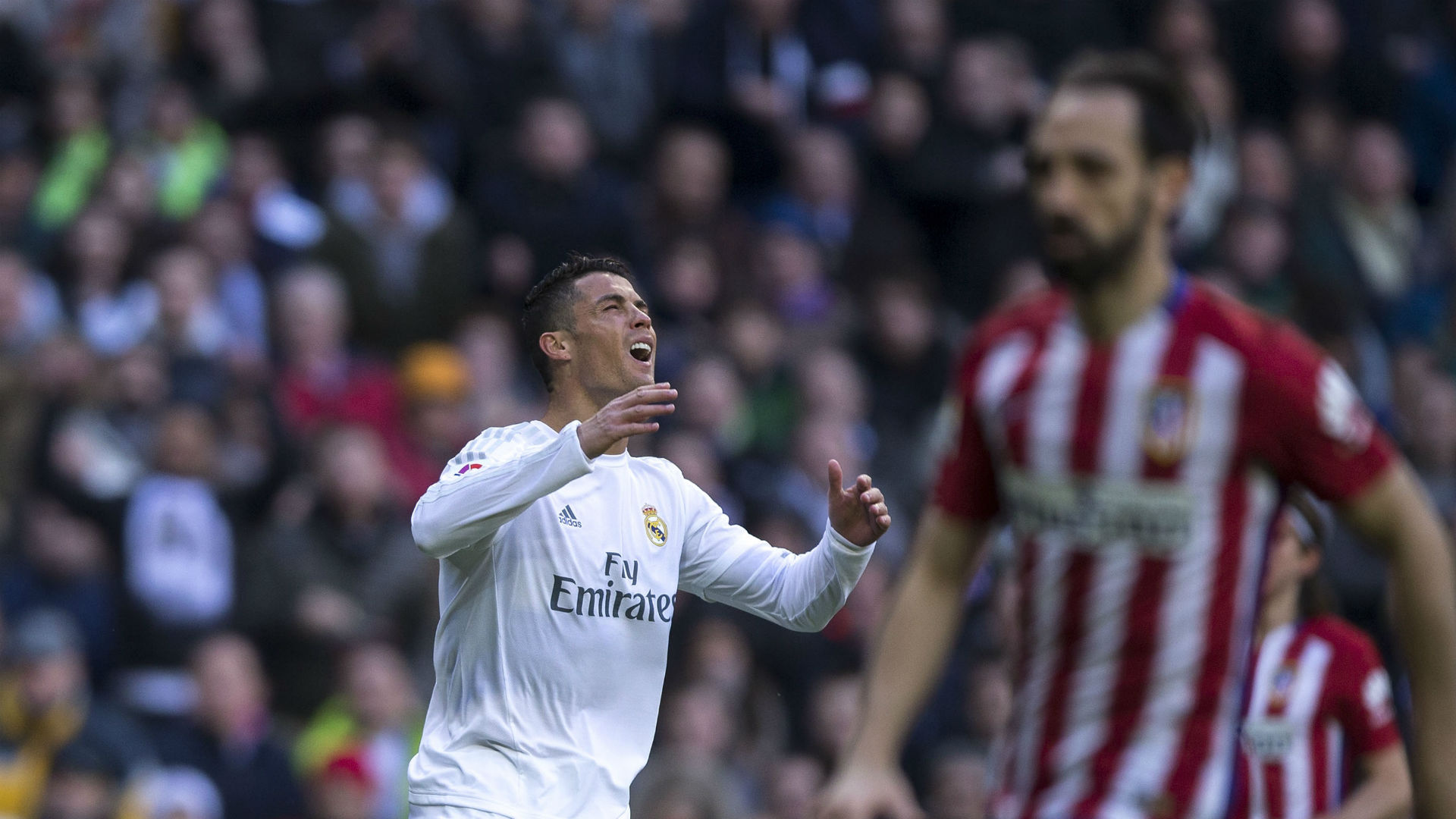 "I don't know if it's down to bad luck since the start of La Liga, we are having a lot of injuries. It hurts us, principally in the away games, and we have paid for it. We have dropped a lot of points, against Barcelona and Atletico themselves. It is an issue that is complicated. The league is practically lost, it is a fact.
"Obviously we are going to fight until the end of the season but it is tough, however we still have the Champions League which is a different competition, we are excited. We are going for that and we will see what happened."
Q: But apart from the injuries, the team are not playing well...
RONALDO:
"No, I don't agree with your analysis. The team looks good to me, maybe in some games less so, but I think the team is better than what it was."
Q: Madrid have a great squad, 22 magnificent players. Why is that not seen on the field?
RONALDO:
"That's your point of view, but I don't share it.
"As I have said, I will repeat, we should not belittle anyone but if a team does not play with the best, it is difficult. It is tough to win a long competition. I don't know what the reason is but it is hard, I like to play with Karim, for example, and when he is not there it is difficult.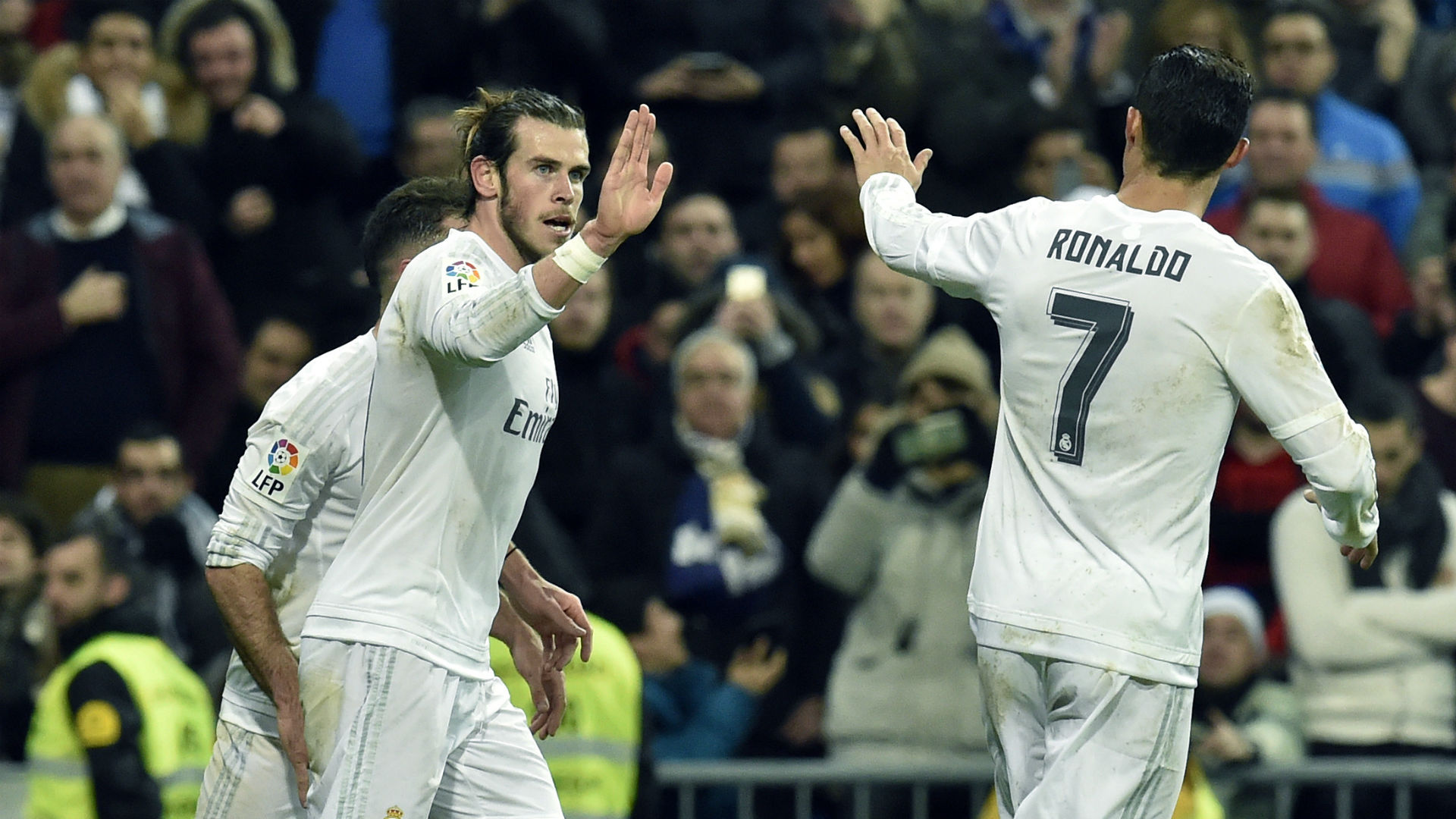 "I like to play with Bale and when he is not there it is difficult.
"I like to play with Marcelo, when Marcelo is not there it is difficult. Danilo today was the best on the field but over the course of the season, it is difficult because the best players are the best across the season, almost always.
"That's not to say that Jese, Lucas, Kovacic aren't good, they are very good. It is my point of view."
Q: Can you see any explanation for so many injuries?
RONALDO:
"I do not know the explanation, but it is a fact, and it should be said. I don't know why, it could be from preseason. But I do know that the guys who aren't here are very good."
Q: The Ronaldo that Real Madrid fans most like to see is the one who played against Roma, grabbing the ball and going straight at the defence. But why have we not seen that Ronaldo against Malaga, or today, or at Betis or Granada? You said it, since the best aren't there...
RONALDO:
"The others are having a great season and I am very close to them. If I am so bad, like you guys say all the time, I haven't seen in the Champions League either anyone close to me.
"It annoys me because it seems like it is a prejudice you guys have against me. If everyone was at my level we are first.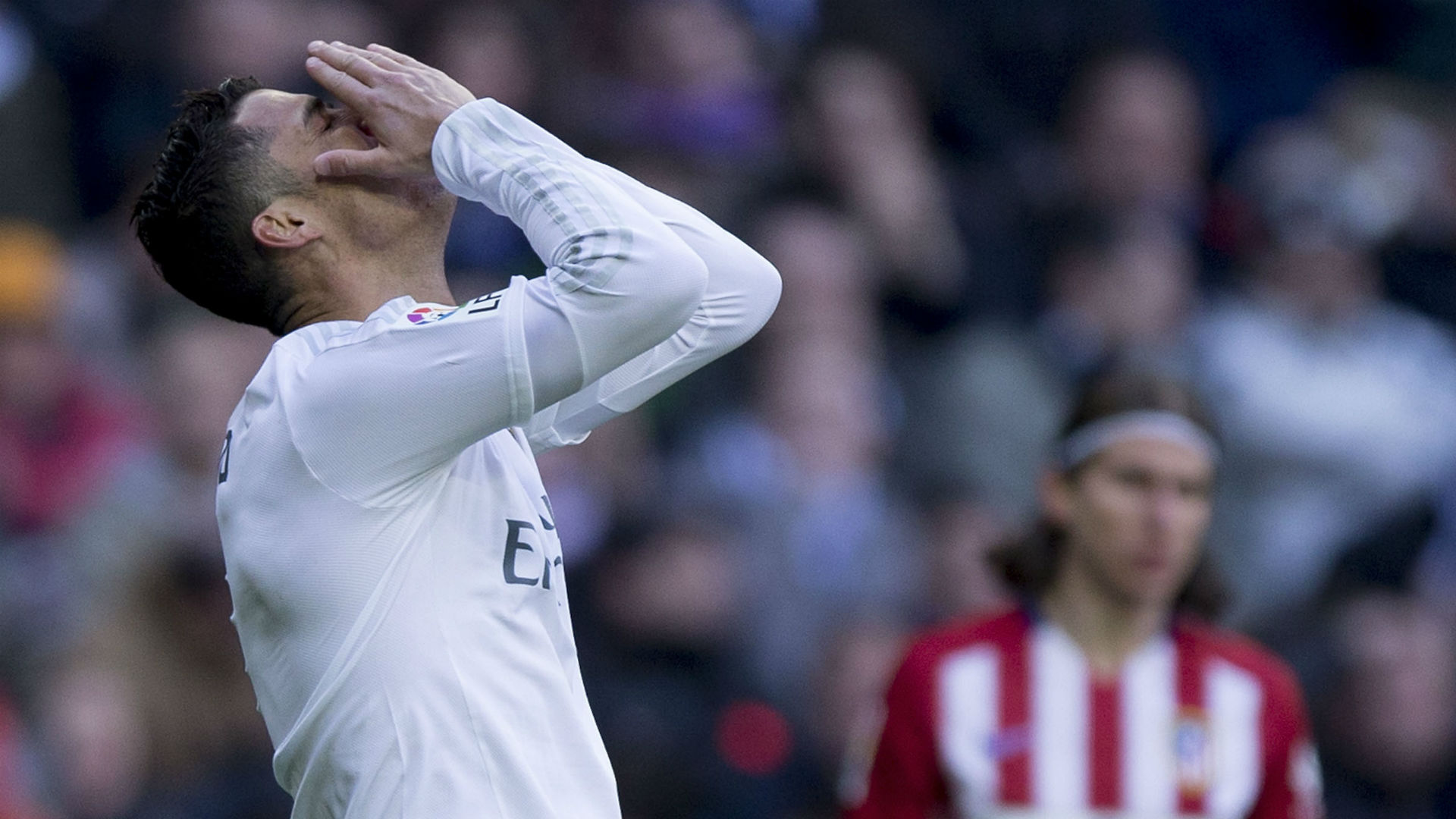 "You guys are unfair a lot of the time, you ask me really hard questions. You are always questioning my talent here in Spain. It seems like I am shit, but the numbers do not lie, statistics never lie. Look at the statistics, it's easy."
Q: But the Real Madrid fan does not see it the same way, they ask if there is a magic button which makes the team play well in the Champions League when in La Liga they play badly. You are playing badly in La Liga.RONALDO:
"Well I am not of the same opinion, I don't see the team playing badly.
"Now, if you tell me that they are doing worse in terms of spirits in La Liga, that's a different matter, yes. If you are nine points behind, playing with all the pressure it is complicated, because in the Champions League the team have played well. Then you say, you cannot think like that. No, we cannot.
"But subconsciously it is different, you are playing a different competition like the Champions League, you start from scratch like all the other teams, and in the league you are down nine points. That is also different."
Q: *Last question inaudible*RONALDO:
"Maybe we can, I have said before that it is a competition we can win, we are starting from scratch like every team. But I have said it once and will repeat, you cannot win a competition like the Champions League without the best players."