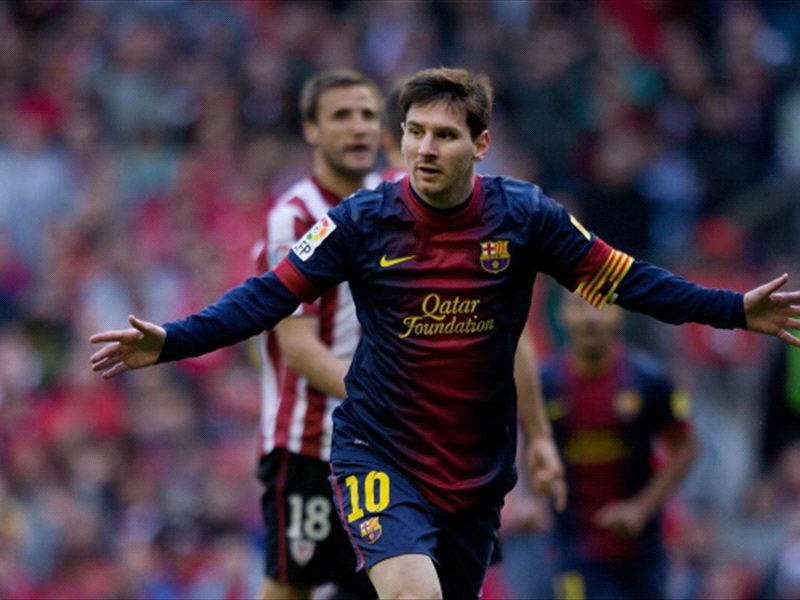 Former Barcelona coach Pep Guardiola has offered an alternative take on Lionel Messi's qualities, naming him the best defender in the world.
The diminutive Barca striker is best known for his attacking exploits, especially last year when he scored a record-breaking 91 goals in total for both club and country.
However, Guardiola, who coached Barca over an incredibly successful period between 2008 and 2012, also believes Messi has great defensive qualities, too.
"Messi wins the ball playing as the false No.9. If you put him at left-back, he would be just as good. He is the best defender in the world," Guardiola told reporters.
"Before arriving at Barcelona I had never seen Messi play. But, [current
Blaugrana
coach] Tito Vilanova had great things to say about him."
Guardiola later avoided having to reveal who he thought was the best, Diego Maradona or Messi.
He added: "Maradona was my idol as a child. But, do not ask me such a typical question as to who is the best."