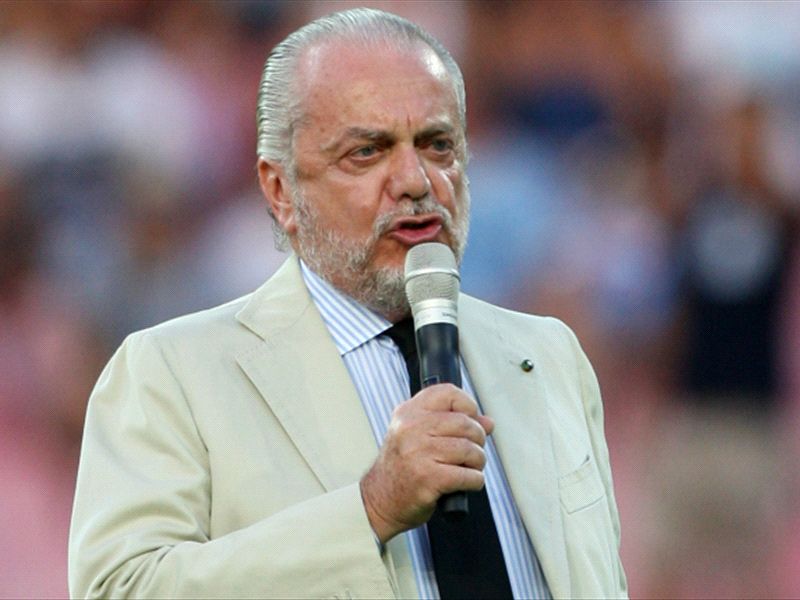 Aurelio De Laurentiis says he is confident that 2014 will herald the dawn of a successful new age for
Napoli
.
The outspoken president used his annual end of year address to compliment the work of coach Rafa Benitez, and claim that the rest of Serie A are envious of the way the San Paolo club are ran.
The Naples outfit underwent a seismic summer overhaul after losing long-standing coach Walter Mazzarri and star striker Edinson Cavani, but have rallied to lie third in the Serie A table heading into the winter break.
And De Laurentiis says he can only see things getting better into the New Year.
"We have to be pleased with what 2013 brought. The fans want to win and that is all, but we must remember that we started out as a club built from nothing," the 64-year-old told
Radio Kiss Kiss
.
"Italian clubs struggle to compete with the revenue of Europe's giants. We followed Financial Fair Play rules and were able to achieve as much as other clubs without wasting millions. We have less than half the turnover of Juventus.
"I send a message to those know-it-alls who tell us to buy him or him: I am proud of the Napoli players who are envied by everyone."
And De Laurentiis also insisted that Benitez is the right man to lead Napoli forward.
"We wanted an international choice and a coach capable of giving our football an identity like the most important clubs in the world, with a complex 4-2-3-1 system," he continued.
"Our objective is to keep reinforcing Napoli via Benitez and give him time to reap what he sows. No offence, but I don't see other more prestigious clubs doing that well."