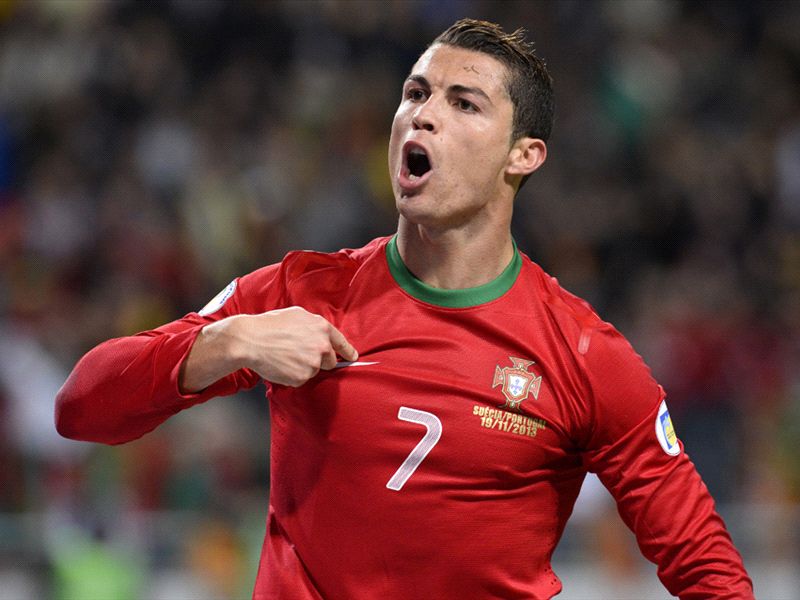 Real Madrid
star
Cristiano Ronaldo
has topped Google's end-of-the-year Trends charts in Singapore for Most Searched Sportsperson in 2013.
The 28-year-old is one of five football personalities in the top 10, finishing just ahead of
David Beckham
who had to settle for second place.
Beckham's retirement in May this year was one of the year's biggest news in football, but was not enough to unseat Ronaldo, who had a record-breaking year in 2013 and is a frontrunner to win the Ballon d'Or.
Despite not winning a major trophy in 2013, the Portuguese winger equalled his country's all-time goalscoring record and registered more than 30 goals in a season for the third season in a row in April, becoming the first Real player to achieve the feat.
The top 10 list also features Ronaldo's former boss,
Jose Mourinho
. who came in at number eight after a disappointing year with Real saw the end of his stay in La Liga and an unsurprising return to his old haunt, Chelsea. The Portuguese manager's colourful insights has also ensured that his name has always remained in the news.
Being part of Manchester United's record breaking 2012/2013 season has earned
Wayne Rooney
a spot on the list as well. The forward was in the news following Alex Ferguson's retirement, after he pushed for an exit from Old Trafford. But his popularity has clearly not let up and the England international is ahead of the likes of Oscar Pistorius and Rafael Nadal.
Former Barcelona star
Thiago Alcantara
is the surprise entry in the top 10. Coming in at number nine, the Spanish international was one of the most sought after names this summer and eventually found his way to European Champions Bayern Munich for a relatively cut-price of €25 million in July.
Google Trends - Most Searched Sportspersons, 2013, Singapore
10.
Andy Murray


Follow Goal Singapore on Twitter and Facebook!