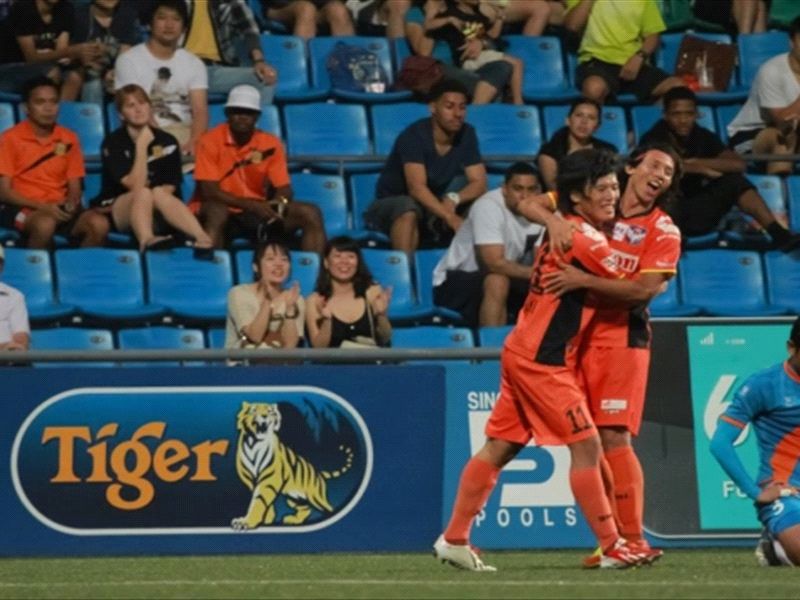 Harimau Muda vs Tampines Rovers (July 3, Wednesday, 4.45 pm, Pasir Gudang Stadium)
Reigning champions Tampines Rovers are currently undergoing a mini-revolution in the club midway through the current season.
Even though the Stags were at the top of the league table, chairman Teo Hock Seng shockingly sacked coach Nenad Bacina at the end of May and replaced the Croatian with former Singapore international Tay Peng Kee.
But the buck did not stop there, as the club also replaced all of its foreign legion except for Japanese defensive duo Kunihiro Yamashita and Seiji Kaneko.
After the failed experiment with marquee signing Martin Wagner, the club have snapped up a new set of unknown foreign signings, namely the trio of goalkeeper Andre Martins, midfielder Vitor Ladeiras and striker Diogo Caramelo from the lower rungs of the Portuguese league. Tampines were lucky to snatch a slender 1-0 win over the Warriors in their previous match and Tay will definitely be hoping that his new foreigners will have adapted to his team's style of play by now as they look to maintain their spot at the summit.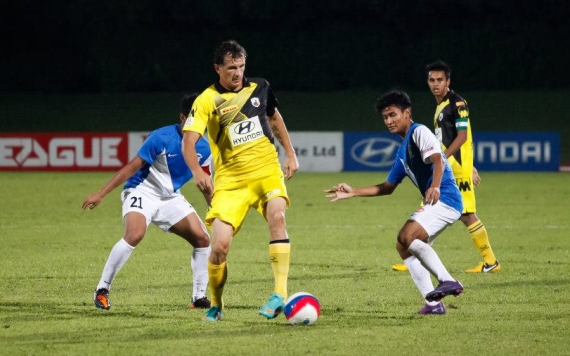 At the start of Round 16, Harimau Muda are hovering in mid-table, 14 points behind their opponent but do not discount the young Malaysian side as they have proved that they are capable of sneaking results at their home ground at the Pasir Gudang Stadium.
Razip Ismail will be hoping that starlet Maxsius Musa and Ridzuan Abdunloh, who is the club's current top scorer with six goals, will regain their form after disappointing performances in recent weeks that saw the team win only once in their previous five matches in all competitions.
The previous meeting between the two earlier in the season saw the Stags being pushed to their limits, althought they were fortunate to eventually run out 2-1 winners.
Although on paper the Stags are favourites for this clash, expect the Malaysians to deploy their usual counter attacking game that has seen some of the best S.League teams not being able to keep up and eventually stumble at the end.
Warriors FC vs Balestier Khalsa (July 3, Wednesday, 7.30 pm, Choa Chu Kang Stadium)
Warriors new coach Alex Weaver is still searching for his first point with his new club after they fell to a 1-0 defeat to Tampines Rovers in his debut match.
Despite the defeat, the eight-time S.League champions looked a different side under the Englishman, especially in defence where they are more disciplined as compared to when they were under their former coach V. Selvaraj.
There is no lack of talent in the club but they have not been able to get their rhythm right, with things being awful at the back and a disaster in the final third during the first part of the season. Sloppy goals were conceded, while their strikers failed to find the back of the net most of the time.
As for Balestier Khalsa, they come into this match buoyed with confidence following their come-from-behind 3-1 victory over the Courts Young Lions.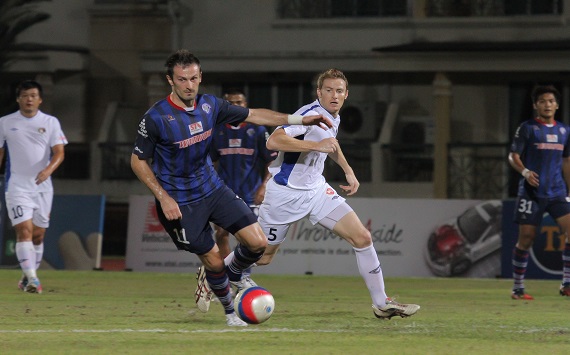 Singapore international Qiu Li was brilliant in that match, scoring a brace, but the same couldn't be said of their foreigners, namely Vitor Borges and defender-turned-striker Paul Cunningham.
But coach Darren Stewart has reiterated that he is not about to rush Cunningham back to his original spot at the back as he insists the mere presence of the New Zealander is able to cause chaos in the opponent penalty box.
The last meeting between the two was a month ago in the League Cup group stage and they shared the spoils as it ended in an entertaining 2-2 draw.
But if matches are won on past records and statistics, the Tigers will be smiling before kick-off as they have not lost to the Warriors in their past five matches, a run that stretches back to April 2012.
With recent form taken into consideration, fans might just be about to witness another high-scoring draw at the Choa Chu Kang Stadium.
Home United vs Geylang International (July 4, Thursday, 7.30 pm, Bishan Stadium)
The previous three meetings between Home United and Geylang International have resulted in a staggering 22 goals scored, with the former winning all the matches.
Last year, it was a testing time for coach Vedhamuthu Kanan, who saw his side succumb to 7-1 and 7-3 defeats, but even though they failed to take away any point against the Protectors in their meeting this year, the Eagles did well to restrict their opponents to a 3-1 victory.
Home, who start this Round 16 in fourth place on 24 points, will no doubt be eager to collect maximum points and keep up with the rest of the teams at the top of the table.
Coach Lee Lim Saeng has brought in a new set of foreign players into the squad during the mid-season transfer window following his failed investments in South Korean goalkeeper Jang Hong Won and Japanese striker Masato Fukui.
The former South Korean international put his faith in in his own countrymen and snapped up Choi Jae Won and Kwon Dak Yung, who both last turned out in the lower rungs of the Korean league.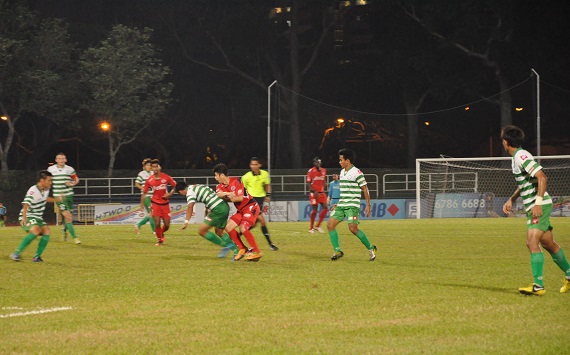 But the changes at the Bishan-based club have not yielded returns yet as they have not tasted victory in their last two matches, a 1-1 draw against Tanjong Pagar and Albirex Niigata (S) in the league and League Cup respectively.
For Kanan, he will be hoping that strongman Fabien Kwok will execute his task well in the middle of the park, and follow every move of Home's star signing and ex-South Korean international Lee Kwan Woo.
Lee, despite not seeing football action for the past two years due to an injury, has been a revelation to the squad, scoring six goals thus far in the league and forming a telepathic partnership with fellow Korean Song Ui Yong.
If Geylang are to snatch any point in this match, they be keeping their fingers crossed and hope that captain marvel and S.League player of the month for June Jozef Kaplan will be in top form to add to his eight goals.
Tanjong Pagar vs Hougang United (July 4, Thursday, 7.30pm, Queenstown Stadium)
Third-placed Tanjong Pagar will be brimming with confidence as they enter their game against Hougang United, having fought back well to claim a 1-1 draw with Home United last time out.
Ismael Benahmed notched his sixth goal of the season to salvage the point for the Jaguars, and he will form part of a fearsome attacking trio alongside Kamel Randani and Monsef Zerka. Those three have bagged 21 of their 26 goals in the league so far, and will look to turn on the firepower against the Cheetahs again.
New signing John Wilkinson had a quiet outing against the Protectors, but he is expected to get better as he readjusts to life in the S.League. Hafiz Nor and Asraf Rashid will be threats down the wing, although the hosts will be missing Zahid Ahmad and Sazali Salleh due to suspension.
Meanwhile, their opponents have not been getting results in recent games, having lost or drawn their last four.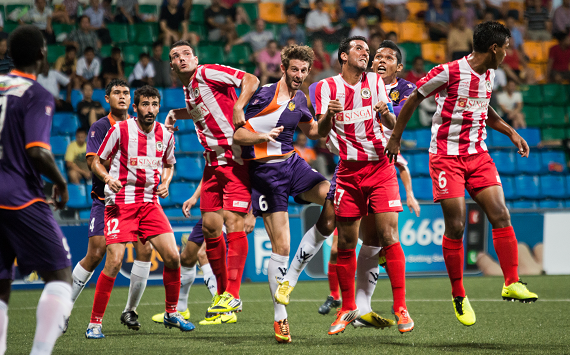 Hougang slumped to a 1-0 defeat against Woodlands Wellington in their last game, where they paid the price for not taking their chances by conceding in the final seconds. That has seen them slide down the table into 10th, which will damage their top-six hopes
The energy of midfielder Azhar Sairudin in the centre of the pitch will be crucial to their hopes of a result here on the Jaguars' turf, but what is even more key is the finishing of their forwards. Strikers Liam Shotton and Mamadou Diallo both missed good opportunities against the Rams, and will have to do much better here.
Jerome Baker could be given the chance to impress upfront instead, while the direct threat of Fazli Jaffar will be missed due to suspension. New centreback Igor Cerina had a decent debut against Woodlands, and should keep his place at the back.
Both sides played out a five-goal thriller the last time they met, with Tanjong Pagar emerging 3-2 winners, and Patrick Vallee will expect three points once again at the end of the 90 minutes.
Woodlands Wellington vs Brunei DPMM (July 5, Friday, 7.30 pm, Jalan Besar Stadium)
Few supporters would have expected Brunei DPMM to be below Woodlands Wellington in the table at this point of time in the season before the league started, yet this is exactly the scenario currently.
The Rams sit in the last spot of the coveted top-six as at the time of writing, and will welcome their eighth-placed Bruneian visitors with relative confidence as they seek to maintan their stay there.
A last-gasp 1-0 win over an unfortunate Hougang United last time out will have perked Woodlands' spirits, but Salim Moin knows his boys will have to put on a more assured showing here or risk getting found out by the aggressive Wasps.
Goalkeeper Yazid Yasin has been in good form between the posts for the hosts and will present a formidable barrier, while Moon Soonho's predatory instincts and never-say-die spirit will be the main attacking threat at the other end.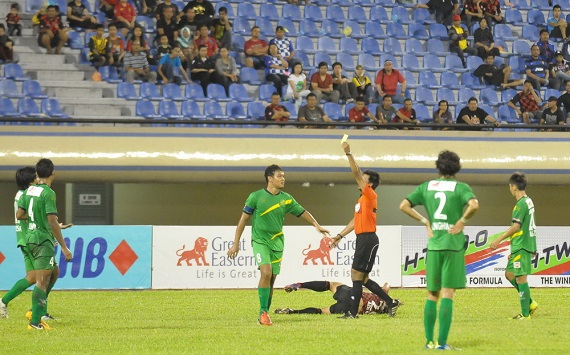 Although joint top-scorer Khalid Hamdaoui has since been released after negotiations to extend his contract ended in failure, new signing Theerasekin Seewahong in set to make his debut after some paperwork issues.
Vjeran Simunic's men will be happy with a repeat of their 1-0 win the last time both sides met, as they go into this game on the back of a 2-0 humbling at home by Albirex Niigata.
Skipper Rosmin Kamis will be missed in the middle of the park due to suspension, which will do the Wasps' chances no good at all. The strike duo of Arturas Rimkevicius and Joao Moreira will have to find their scoring boots again after a limp display against the Japanese, while Shahrazen Said will be a pesky threat as usual.
A victory here will help DPMM get back on track for a top-six finish but the Rams will be no pushovers.
Albirex Niigata (S) vs Courts Young Lions (July 5, Friday, 7.30 pm, Jurong East Stadium)
Second-placed Albirex Niigata will continue their push for the S.League title as they seek to keep the pressure up on league leaders Tampines Rovers with three points against the Courts Young Lions.
The Japanese side were impressive in their 2-0 away victory against Brunei DPMM in their previous outing, which will have done their morale wonders.
Everyone knows the White Swans' brand of possession-based football, but that hasn't stopped them from racking up the points, especially at home where they have the best record in the league, having won four of their six matches there.
Striker Kazuki Sakamoto leads the league's scoring charts and will be ably assisted by winger Bruno Castanheira and midfielder Kento Nagasaki, as Koichi Sugiyama looks for victory.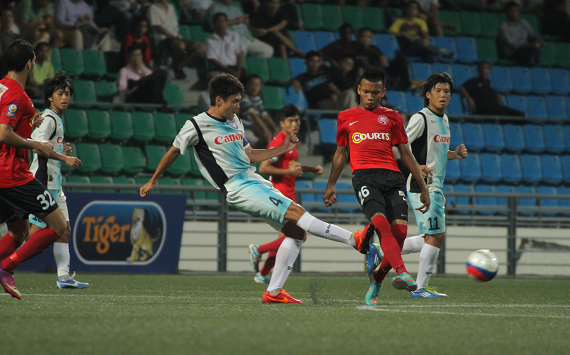 Their opponents were on some sort of revival before their previous 3-1 defeat against Balestier Khalsa in the league, having beaten both Tampines and Warriors FC by identical 3-2 scorelines.
With only one point to their name so far in the league, getting off the bottom of the table will be a dauting task for Aide Iskandar's men, but he will be hopeful of adding a few more points to that tally by the time the season ends.
Fareez Farhan, Sherif El-Masri and Sahil Suhaimi will be relied upon to find the back of the net, while the impressive Afiq Yunos is always a threat at set-pieces.
While they have started to find the back of the net more often in recent games, their defence is still a concern, as evidenced by the whopping league-high of 33 goals conceded in just 14 games.
The Young Lions went down to a narrow 1-0 loss the last time both sides met in the league but while they should give Albirex a run for their money again, the Japanese team's class should tell eventually and they will expect nothing less than a win here.