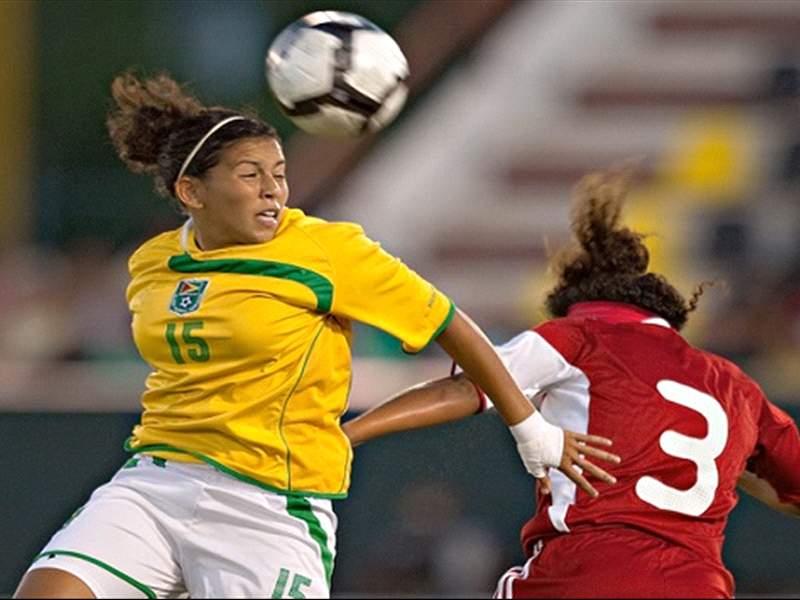 Sherif El-Masri is a recognisable name in Singapore football, having mesmerised fans with his footwork and trickery since his debut with Home United in 2010 in the S.League.
But unknown to many is that the footballing talent runs deep in the family. Doing the El-Masri name proud is Sherif's younger sister, Mariam El-Masri, who recently signed for Denmark division one side Boldklubben 1921 Nykobing Falster.
The Scarborough, Ontario native, who won the 2012 Ontario Women Soccer League with Gursikh Sabha United, arrived in Denmark on March 21 and wasted no time in showcasing her credentials by scoring the winner in a non-league match against BK Skjold Reserves in a 1-0 win three days later.
Mariam, a member of the Guyana women national team, for whom she has scored four goals in 10 appearances, is delighted over her move to Denmark and hopes to have a good season ahead.
"This move has been a good experience for me so far," she stated. "The atmosphere is so different and it is a refreshing experience playing in wintry conditions. Scoring the lone goal on my unofficial debut was a great way to show the team what I could deliver.
"You could not tell that the team is currently lying at the bottom of the table, because my teammates can move and pass the ball so well.
"My target for this season is to help my team achieve at least a mid-table placing. I would like to thank my representatives, Trebol Sports International, for making this European dream come true!"
Also wishing Mariam the best is brother Sherif, who said: "It will be a good break for her. It's something she is gifted in and loves doing, and I am confident she can get far from here."
Mariam will make her official debut in an away game against SønderjyskE on April 6.