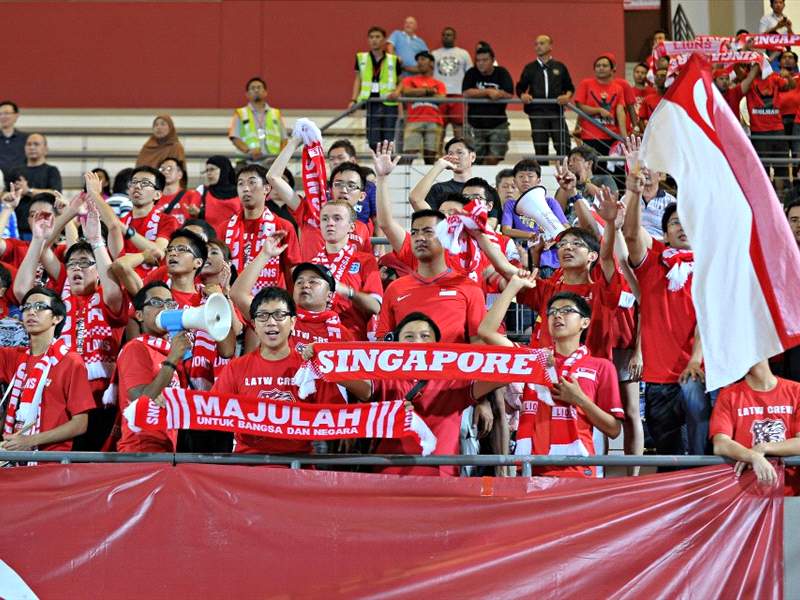 Singapore football fanatics have made their mark on the international scene by introducing the world to their own sets of football tunes via the FanChants website.
With a click on the website, you can listen to traditional chants like 'Glory Glory Man United' to the Liverpool's faithful classic of 'You Never Walk Alone' as well as 'I'm Forever Blowing Bubbles', often heard at Upton Park.
Now, the world will be able to tune in to the creations from Singapore supporters group, 'Lions All The Way' (LATW), as they have uploaded 11 of their chants to the site.
"We decided to submit it because we feel that it would be a better atmosphere if more fans can join us in the singing," LATW founder Arief Aditya explained to Goal.com Singapore.

"Right now, there are hardly any international games we can look forward to, therefore we are finding ways to keep the momentum going and keep the flame of our high in the Suzuki Cup [victory] alive.
"And of course, it is to show the world that there are passionate fans in Singapore as well."
The LATW crew have been a regular presence in the local footballing scene in recent years, making themselves heard during friendlies and tournament matches.
Their support does not stop with the senior team, as they were also spotted at the Jalan Besar Stadium shouting their lungs out and backing the Singapore youth teams in the Lion City Cup and the inaugural NexLions Cup in 2012.
FanChants.com is a free application site for all football fans to converge and listen to different songs and chants from supporters of the various clubs around the world.
It also aim to be the beating heart of the terraces; to collect and archive all lyrics and audio of football chants past, present and future and to act as a forum for fans to share the wit, the banter and rivalry of the terraces - in all countries, for all teams.
Filmmaker Jacen Tan of Tak Giu also recently produced a short film on LATW.