The queue started as early as 7.20am as fans flocked to the Nike store in Suntec City to get their hands on the limited edition 4-stars national team jersey to commemorate the Lions' historic fourth AFF Championship win last December.
There was a high demand for the jerseys from fans, after seeing the Lions don the kit as they hoisted the championship trophy last December in Bangkok, and during the welcome home celebrations at Jalan Besar Stadium.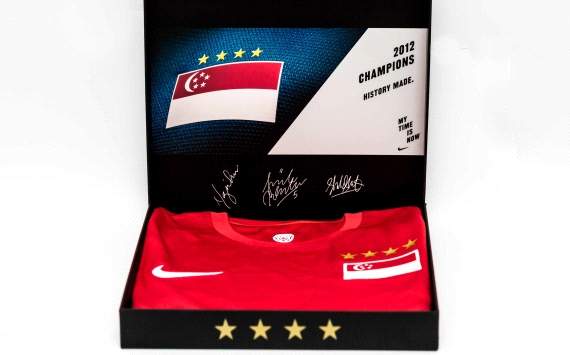 Only 100 pieces were made available to the public and they came in a collector's box set priced at SG$149 each, all of which were snapped up within the day of the launch.
Among those who came in the morning was Colynn Chew who has been supporting the national team since young.
"I feel it is very unique because of the four stars on it," said a delighted Chew.
"I feel very happy and glad that I am able to purchase this limited edition jersey!"
Another lucky fan, Joberg Chan, got to walk away with the jersey courtesy of Nike Singapore after winning an online competition, as fans were asked to submit their answer as to which of the 4 stars inspired them the most.
"I am elated as I have never won anything," he said.
"There were other good entries and I just tried my luck. Even if Idid not win, others can read my entry and maybe get inspiration from it and apply it to their daily life."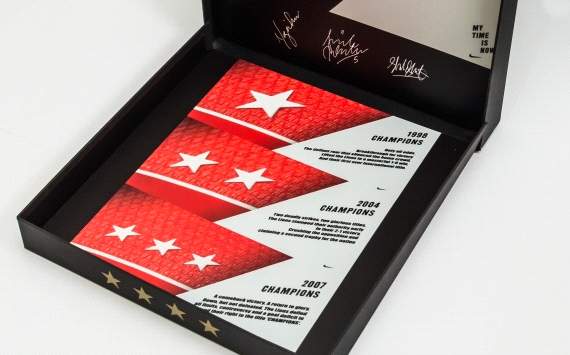 The exclusive collector's box features the four stars imprinted in gold, with a serial number to identify the limited run. The inside of the box features individual stories from AFF Championship winning captains, Nazri Nasir, Aide Iskandar and Shahril Ishak, who captained the Lions to victories in 1998, 2004, 2007 and 2012.
The trio was also present at the Nike store to share their story to their fans and future stars of the national team, as Adam Swandi, Jeffrey Lightfoot and Al-Qaasimy were amongst those present at the launch.
Speaking on the event, Nike Singapore country marketing manager Vijaya Kumar Jayaraj said that the sharing session with the captains will spur on the future stars in the quest for the next AFF Championship trophy.
"Winning the fourth star is a historic moment for the Lions and their fans," said Vijaya.
"We hope that getting the winning captains to share their experiences with the next generation of athletes would inspire them to aim towards a fifth star for Singapore."