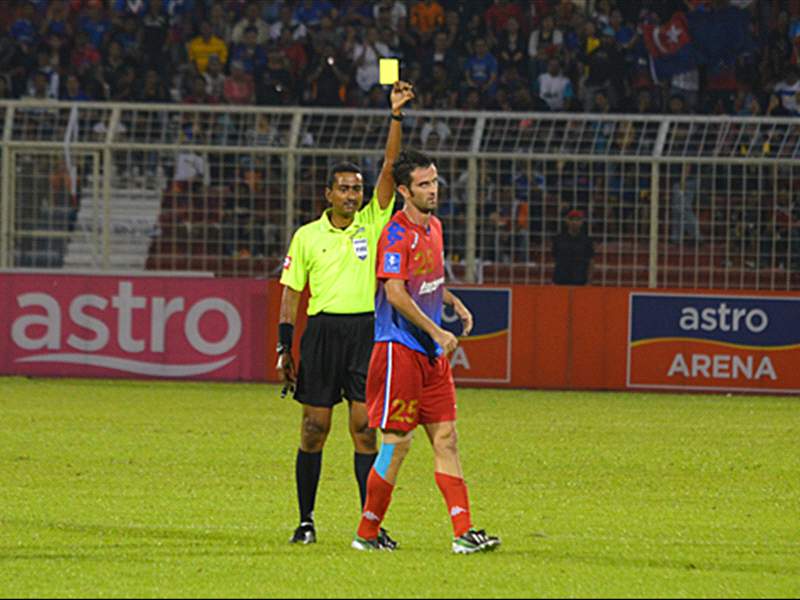 Johor Darul Takzim coach Fandi Ahmad confirmed with Goal.com Singapore that his Italian import, Simone Del Nero will no longer play any part with the club in the remaining games in the Malaysian Super League.
Rumours were flying around amongst the Southern Tigers faithful on Wednesday morning that their star player is upset at the possibility of being 'demoted' to play with Johor FA in the Premier League and is considering flying back to Italy once the transfer window re-opens on April 8.
Speaking after Darul Takzim's training session on Wednesday evening, former Singapore international Fandi said that although nothing has been decided, Del Nero's replacement is already on the cards.
"I just got back (from Singapore) and still have not received any official confirmation from my boss," said Fandi referring to the H-TWO-O event covered earlier.
"But from what I heard, they are releasing him at this point of time and we are trying to find a replacement.
"But I am sure there will be changes and it could be Andre (Andrezinho) from our other Johor team. For me I am not too worried as Andre will provide stability in the midfield, as shown the whole of last season.
"Of course Del Nero is a loss for us but we need to move on from this. We need somebody who has more composure in the middle of midfield and Andre is the person who I feel can do it. I have no problem with this and support this idea."
There will also be other additions to Darul Takzim squad as three players will be moving from the Pasir Gudang stadium to Larkin stadium in April
"There will be a few players that will move up to our Super League team and we will make those changes soon," added Fandi.
"We will have three locals going up and also the other way. So far we are taking in Farid (Farid Ramli), Nazri (Nazri Amhad) and Jasazrin (Jasazrin Jamaludin) from Johor to Darul Takzim."
While Fandi remained tight-lipped over the players that will make the move down to the Premier League, Goal.com Singapore can confirm that Darul Takzim's Ezaidy Khadar, K. Sathiya and Faizal Mansor have begun training with the second tier team.
Darul Takzim is currently fourth in the Super League, two points away from leaders ATM FA and Selangor and a spot behind third place LionsXII, but having played a game more than the Singapore club.
The Southern Tigers will next host seventh place Terengganu on March 30 at the Larkin stadium.