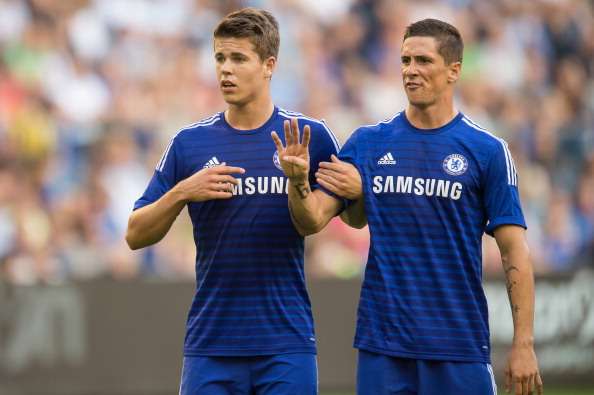 AC Milan
CEO Adriano Galliani has that revealed
Marco van Ginkel
initially wanted to stay at
Chelsea
before eventually accepting a loan move to the Serie A outfit.
The Dutchman was keen to fight for his place at Stamford Bridge, but agreed to a temporary transfer after speaking with Nigel de Jong and Fernando Torres.
"Van Ginkel initially resisted our advances. At a certain point we set him an ultimatum, but then I realised he wouldn't join us like that and I told him that I was joking," Galliani told
La Gazzetta dello Sport
.
"It was not that he did not want to join Milan, but he is a huge talent and he thought that he could become a starter at Chelsea.
"However, Jose Mourinho, who is a great coach, thought that playing for Milan after eight months on the sidelines due to injury would be best for him.
"We convinced him by using two players: De Jong spoke to him and then Fernando Torres as well. Eventually, he agreed to a move."
The 21-year-old could make his official Milan debut in the Serie A match against Parma on September 14 after the international break is over. //