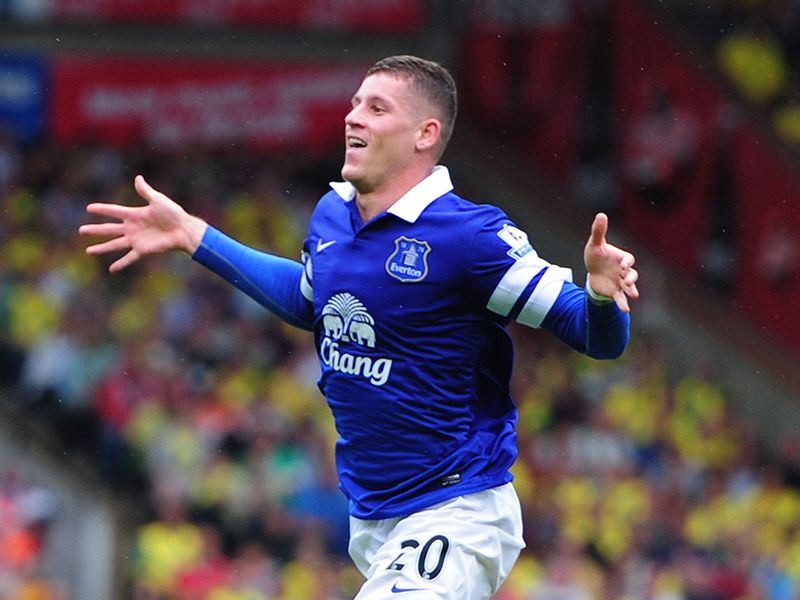 Everton
manager
Roberto Martinez
has cheekily rejected claims that
Manchester United
would be able to sign promising Toffees midfielder
Ross Barkley
for £50 million.
Reports have linked David Moyes, the former Everton manager now in charge at Old Trafford, with a January swoop for Barkley, who is expected to earn a place in England's World Cup squad following his fine performances this season.
But Martinez, who has guided his side to fourth place in the Premier League, says £50 million would not even be enough to secure a temporary deal.
"£50million? We wouldn't let anyone out on loan in January," he quipped to reporters.
The former Wigan boss also believes that on-loan Barcelona forward Gerard Deulofeu will return to the line-up all the better for his recent hamstring injury.
"I feel he will be back as a re-energised player," he continued. "What an injury gives you in a negative sense, that frustration, it can also help him to finish the season really strong.
"We know the final eight games of the season are going to be vital. Gerard has done so well for a 19-year-old to fight his way through and become so important for the side. I always expected him to start to have an impact in February so actually he's been two months ahead of what I expected.
"So for him to have a set-back now is going to allow him to come back refreshed for that final third. That's a real positive."