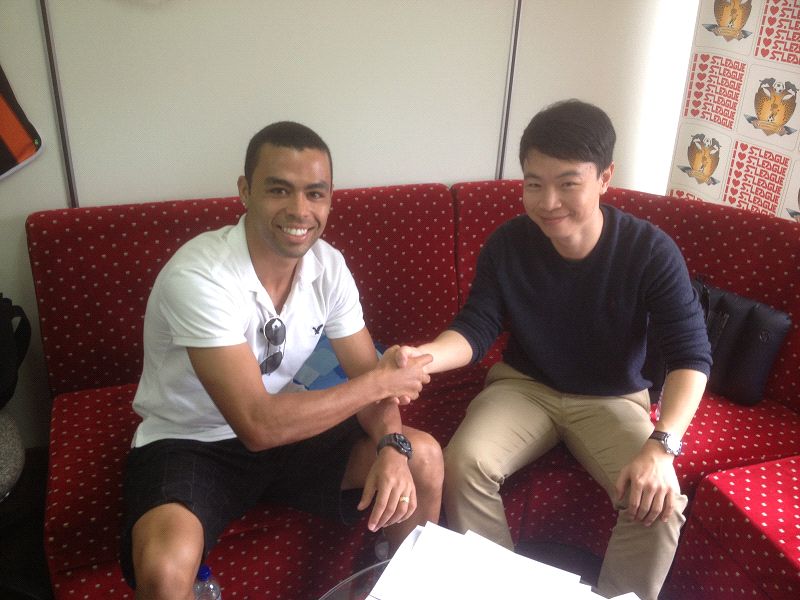 Hougang United will add some Brazilian flair to their attack in the 2014 S.League season after sealing the transfer of forward Geison Moura.
The 27-year-old put pen to paper after impressing the Cheetahs during his two-week trial here, and brings a wealth of experience from his time in the Major Indoor Soccer League (MISL) in the United States.
Moura was named the Most Valuable Player during the 2011/12 MISL season with Missouri Comets, while he also won the North American Soccer League title with Minnesota United in 2011, proving he has the ability to excel in both the five-a-side and 11-a-side versions of the game.
The Brazilian, who can also function as a playmaker if required in an attacking midfield role, did not hesistate the making the move to Singapore when the opportunity came up.
"
After playing in America for six years, I thought it was time for a change," he said in a media statement.

"When my representatives, Trebol Sports International, told me that there was an opportunity in Singapore, I did not think twice about it... Singapore is a perfect place for me to take up a new challenge in a new enviroment and culture."
Hougang finished 10th out of 12 teams last season and Moura expressed his desire to help them to a better position in the upcoming campaign
"I am very happy and very excited about this opportunity to represent Hougang United," he continued.

"I had the chance to meet up with some of the "Hools" (Hougang fan club supporters) and I can already tell that they are a special bunch of fans. Any player will be excited and eager to get onto the pitch and play his heart out for them.
"I have set two targets for myself next season. Firstly, I will like to help Hougang United achieve better results than last season. By doing so, I will be able to achieve my personal goals as well."