COMMENT
By Liam Twomey
On Tuesday, as Italy gave a nation cause for optimism and Spain delivered yet another ominous reminder of the depth of their footballing superiority during a thrilling European Under-21 Championship final in Jerusalem, many English minds were preoccupied with recriminations and introspection as they contemplated their latest international humiliation.
Stuart Pearce, the man who presided over three pathetic Young Lions displays in Israel, is vacating an office he barely had time to make his own at St. George's Park. In his place, the overwhelming public appetite is for someone willing to break from the shackles of traditional English footballing principles and capable of turning our youngsters into something resembling a modern European team.
All of which makes the widely circulated list of Pearce's likely replacements utterly mystifying.
LEADING CANDIDATES

GARETH SOUTHGATE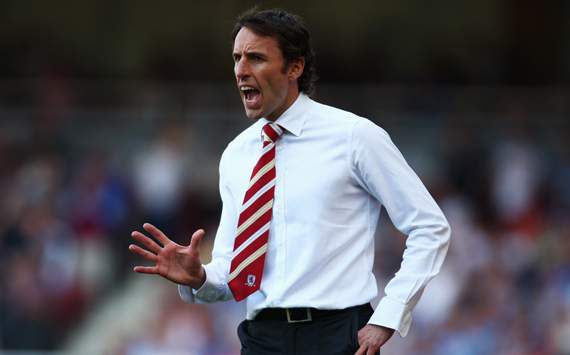 MICHAEL APPLETON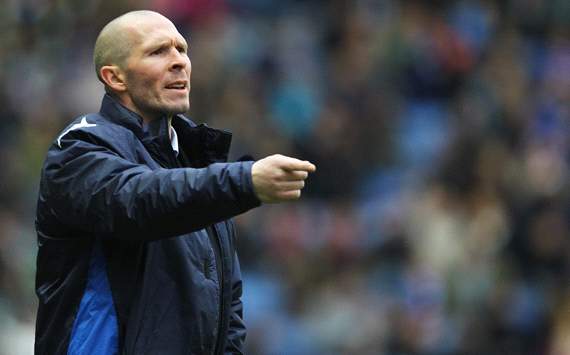 GLENN HODDLE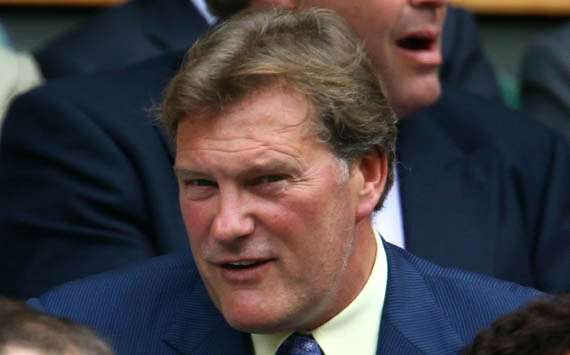 The bookies' favourite, Gareth Southgate, says all the right things about youth development. He even regularly mentions fashionable words like 'continuity', 'philosophy' and 'possession' with what looks like sincerity in his eyes. As a coach, however, his only achievement to date is taking a Middlesbrough side famed for dour, defensive football down to the Championship.
Glenn Hoddle is perhaps the most intriguing candidate. A wonderfully cultured midfielder during his playing days, he knows all about expansive, attractive attacking football. He also remains a pariah in some circles for the comments which brought his time in charge of the England senior side to an abrupt end in January 1999, and he has not managed any professional team for seven years.
The best of the rest are Michael Appleton, who boasts the least substantiated managerial reputation in all of England, and Phil Neville who, for all his admirable qualities, has only ever been a player, and never one blessed with the level of technical ability he would be expected to help develop in others.
Looking over the names again, one wonders why the Football Association bothered parting with Pearce at all. There is no convincing English replacement, and not a single foreigner on the list.
Quite right, you might say. But why? English football, we are told, is in crisis, with fewer capable youngsters emerging at Premier League level than ever before and a national side which lurches between mind-numbing mediocrity and eye-watering embarrassment on the international stage.
In our desperation, we are trying to implement the technical and tactical knowledge other major European nations acquired and enacted - at the very least - a decade ago, about the same time the FA were busy splurging £1 billion on a ludicrously lavish monument to English football's enduring sense of self-importance. Or Wembley Stadium, to use the official name.
Now St. George's Park is being trumpeted as English football's golden ticket. But even if it proves to be so, it will be several years before substantial improvement is seen across all levels of domestic coaching, and a few more before this progress translates onto the field.
While we wait, then, what would be so terrible about assimilating proven continental coaches into England's development structure? Not just at Under-21 level, but those below it too?
There need not be any particular national bias. Spain and Germany are currently Europe's most successful models, but Italy, France and the Netherlands are also miles ahead of England. Seeking guidance from any of these countries would represent substantial progress.
Nor would such a move necessarily condemn the national side to being a tribute act to one of the continent's more enlightened footballing powers.
The skills English players generally lack - consistent technique, vision, off the ball movement, game intelligence and general awareness - are not culture-specific, and there is no reason to suggest they could not be wedded to the physicality and high intensity of the English game.
For an organisation which happily threw vast sums of money at Sven Goran-Eriksson and Fabio Capello in a crude attempt to acquire senior silverware, the FA seem strangely principled in their belief that England's coaching staff at development level should remain indigenous.
Premier League clubs are not so selective. Dutchman Rene Meulensteen managed Manchester United youth and reserve sides and occupied the role of technical skills development coach prior to his promotion to first-team duties in August 2009, while former La Masia duo Rodolfo Borrell and Jose Segura transformed Liverpool's ailing youth system on their arrival the same summer.
Of course, a greater continental influence on the coaching of England players is not a complete solution to the country's footballing ills. Only the success of St. George's Park can improve the quality and number of domestic coaches, while the dearth of playing talent will only continue as long as Premier League clubs continue to act purely out of self-interest.
At Under-21 level, too, whoever succeeds Pearce will inherit systemic problems. Not even the most inspired German or Spaniard would be able to stop Roy Hodgson fast-tracking the country's top young talents into the senior squad, or prevent top-flight clubs withdrawing their best prospects from England youth duty on a whim, or extend the limited time available to work with those who are left.
But unless the FA are prepared to think outside the box - and very possibly outside this sacred isle - England's stars of the future will continue to wind up under the tutelage of coaches incapable of telling them what they need to know, doomed to relive the failures of the past.
Follow Liam Twomey on