It's official - Roberto Di Matteo has been sacked by Chelsea. Yes, the Italian manager who led the Stamford Bridge side from the brink of an anonymous 2011-12 season to a spectacular Champions League and FA Cup double has been deemed surplus to requirements by Roman Abramovich.
The final straw? A 3-0 loss to a Juventus side who recently went 49 games unbeaten in Serie A.
So, was the Russian billionaire right to get rid of the trophy-winning 42-year-old? Who would be willing to step into the breach next? And who exactly is "Do Matteo"?
Sit back as
Word on the Tweet
sifts through the wreckage for you and finds pearls of wisdom (or otherwise)...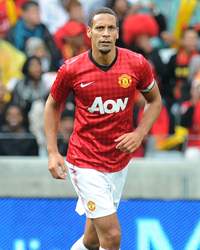 "Wow, Chelsea have sacked their manager!! I'm a bit late I know but its a madness."
Rio Ferdinand
sums up the situation succinctly.
"Can't believe Roberto di Matteo has been sack after such a good record.Especially when I think he had 2cope with Terry scandals. #harsh"
Sunderland
striker
Louis Saha
thinks the manager was unlucky to lose his job, especially considering a certain "captain, leader, legend" has caused more than a few problems for him.
"OMG just found out that #robbiedimatteo has been sacked. That hurts me."
Former
Chelsea
manager
Ruud Gullit
reveals his pain at former team mate Di Matteo's demise.
"Take over in Spring, win FA Cup, win Champions League, lie 3rd and very much in contention in PL after finishing 6th last season. Next??"
Gary Lineker
asks with some justification just what Di Matteo needed to do to stay in his job. Evidently trophies and stylish play are not enough if you get canned.
"Think that's a poor decision by Chelsea to sack do matteo lead them to champions league victory and a great start to the season!"
Greg Halford
of
Nottingham Forest
fame lets us know exactly what he thinks of Chelsea's decision to let Roberto "do matteo" go. D'oh Greg, d'oh...
"Rush rush this morning to get to the airport just seen Roberto Di Matteo sacked football is a mad and strange game coming goings ups down"
The life of a professional footballer eh?
Tottenham
right-back
Kyle Walker
takes just enough time away from travelling to face Lazio to throw down his two cents.
"The stability at our club is something our manager rarely gets praise for...don't under estimate that. #LambChopped"
Word on the Tweet
guesses Di Matteo won't be going aboard Abramovich's super-yacht for a Sunday roast any time soon if
Rio Ferdinand's
hashtag is to be believed.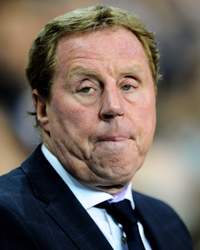 "Redknapp for Chelsea?"
Three little words from former
Arsenal
star
Ray Parlour
that could well send Twitter into meltdown. Could
'Arry
(left) 'do a job' at Stamford Bridge for the time being? Sandra to partner Fernando Torres?
"if I could suggest something to Roman, I would say, go for Rafa Benítez. I have the impression we haven't heard the end of this story yet"
Spanish journalist
Guillem Balague
gives
Rafa Benitez
a good reference - but will Abramovich be listening?
"Chelsea sack Di Matteo, bit harsh no???? Interesting to see who gets that job. "
Stoke
goalkeeper
Asmir Begovic
asks the questions we're all thinking - he's like a wise old oracle, but with giant hands.
"Chelsea sack Roberto Di Matteo what the hell! Football is mental..."
Hull's Thomas Cairney
is not wrong there - but Tom, that's why we love the game so much! Well, it's probably not why Roberto Di Matteo loves the game so much, but there you go.
"Wow! Can't believe di matteo has been sacked from chelsea. Seems very harsh after the champs league win last year."
Norwich
winger
Elliott Bennett
is stumped by the news, echoing most people's disbelief at a manager being sacked six months after winning the biggest trophy in club football. Urgh.