Super League
'You have RM4b, why not give FAS 5 mil?' - Subahan's plea to the state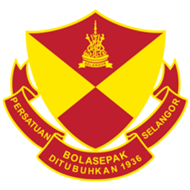 ---
BY        ZULHILMI ZAINAL       Follow on Twitter
---
The Selangor FA (FAS) has issued a plea to the Selangor state government to help out with the Red Giants' finances for the season, in a press conference held at its headquarters in Kelana Jaya, Selangor on Thursday.
In the presser, its president Dato' Sri Subahan Kamal issued a number of reasons for the state to assist the association; such as its success in funding the Selangor Super League (MSL) team independently, and the Red Giants' relatively high current position in the MSL.
However, another reason given by Subahan is that the state itself; the wealthiest state in Malaysia, has generated a huge revenue for its coffers.
"Today I've been informed that the Selangor has (RM) 4 billion in reserves. Can't they help us out? Last year they funded us to the tune of RM 25 million, this year we're only asking for 5 million.
"I've slashed this year's budget to RM 15 million, and we're only asking for a third of this amount. What's 5 million to the 4 billion in reserves?" he pointed out.
According to Subahan, who is also a Malaysian FA (FAM) deputy president, the state's refusal is also unfair to the players as many of them are Selangorians.
"It's not fair, not to me, but to the players who have been playing their hearts out.
"I salute them, such as Razman [Roslan], Raimi [Noor], Amri [Yahyah], and even Azhan (Khairul Azhan Khalid) who gave their best for the state, which I appreciate," he continued.
When asked by Goal whether state funding is the right way to go in the midst of the M-League push for increased professionalism, he asked back:
"You tell me which club in this country is not funded by the state?"
However, he responded that the state funding requested is only a temporary measure.
"Every club in the country is funded by the state. Some get 100 percent, some receive 70%. But at Selangor we're moving away from that. We don't want to be dependent on the state, but (it's hard) if you cut the funding from RM 25 million to zero overnight.
"We're not complaining, but we're hoping for some token amount. If they can't give us the five million, then give us three (million). But rightfully, we've already been self-funding. We've been running the association without any assistance for seven months.
"Hopefully within this one or two years, we should be self-funded and get proper corporate sponsorships," he explained.
Subahan also pleaded for corporations to sponsor the 33-time Malaysia Cup champions, adding that the FAS executive committee (exco) members are working on securing sponsorships, although this will not happen in this season.
"We really hope that somebody will come forward, to help us and see how you can support us. We're running the team well, and we've surprised many even with the financial constraints.
"I am not ashamed as the FAS president, to plead so that somebody will come forward to (financially) support the Red Giants," he pleaded.
FAS had traditionally been funded by the state and led by the Selangor state Menteri Besar (chief minister), but at the end of the 2016 season, when the FAS exco refused to adhere to a directive issued by Menteri Besar and then-FAS president Dato' Seri Azmin Ali, Azmin stepped down from his post at FAS and withdrew state funding.