Opinion
Will private clubs exceed expectations in the NPFL this season?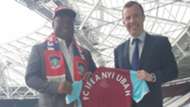 The Nigerian Professional Football League has witnessed several improvements of late, with interest growing immensely in the product offered by the nation's top teams. With increasing attendance at stadia and also a burgeoning television audience, individual ownership of clubs is also taking root.
NPFL clubs are known to be predominantly owned and operated by government, but today, the Nigerian top flight has four privately run outfits in FC Ifeanyi Ubah, Mountain of Fire and Miracles Ministries FC, Remo Stars FC and Abubakar Bukola Saraki FC.
Remo Stars and ABS FC are making their debuts having gained promotion from the Nigeria National League, while MFM and Ifeanyi Ubah are increasingly becoming household names.
With this quartet all boasting owners of some status and reputation, there's doubtless more interest on how these four fare during this season.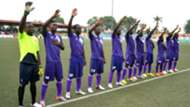 FC Ifeanyi Ubah are owned by Dr, Patrick Ifeanyi Ubah, a billionaire with success in the oil and gas industry, while Mountain of Fire are owned by the church with the same name, one of the largest in Nigeria, governed by Pastor Daniel Olukoya.
Kunle Soname, owner of a leading Nigerian betting firm and a stakeholder of Portuguese Premier League side Feirense, is the patron of Remo Stars, while ABS is owned by the current senate president and former governor of Kwara State, Bukola Saraki.
Ifeanyi Ubah finished fourth last season and are the current Federation Cup and Charity Cup champions, but by contrast, MFM narrowly escaped relegation, although they did ensconce themselves in the top half for most of the campaign, punching above their weight against some of the league's established sides.
Before this season kicked off, some had claimed that these privately run clubs would struggle, but a year on, and with the 2017 campaign underway, this hasn't been the case.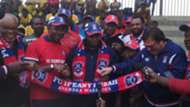 So far, ABS and MFM are the best performers of the four as they occupy second and third place on the log, while Ifeanyi Ubah and Remo Stars have had less than ideal starts, sitting in 16th and bottom respectively.
Could it be that the early pacesetters would fall eventually while the strugglers emerge from their shadows?
That is still too early to say, but one thing is clear in that these sides have quality in their squad and such could go a long way in helping them achieve their objectives.
Ifeanyi Ubah has been able to get some of the best players both inside and outside of the country, fuelling optimism about their chances this season. With the likes of Prince Aggreh, Godwin Obaje and Alberico Da Silva in the club's ranks, success seems inevitable.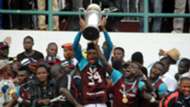 Certainly the Nnewi-based side will want to go a step further from last season's feat.
Mountain of Fire FC have a good crop of young talents as they look to build on their maiden campaign in the top flight. The likes Wasiu Olatunbosun and Stephen Odey were impressive last season and got call ups to the national youth team as a result.
They've started the new campaign with a bang and are the talk of the town once again.
Inexperience could have been responsible for MFM's fall from grace last season, but with one year of NPFL experience under their belts, the Olukoya Boys will certainly aim higher than last term.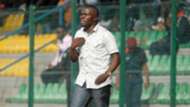 ABS FC will be hoping to maintain their strong start and not fall away like MFM, while Remo Stars will do all to ensure they don't return to the NNL, as Ikorodu United did last season.
Perhaps the return of a familiar face in Fatai Osho could do the magic and keep Stars afloat.
The well-funded private clubs are embarking on projects that could improve their structure and the country's football as a whole.
Ifeanyi Ubah, for example, have built a stadium and youth academy in Nnewi, while the club have also formed a partnership with Premier League outfit West Ham United. Soname's stake in Feirense could also lead to a potential partnership with Remo Stars.
These are early days for the pioneers of privately opened clubs in the NPFL, but if this bold quartet can make the most of their market advantages over the coming months, then perhaps we will see a whole new trend emerging in the Nigerian top flight.