Opinion
What does the season hold for Shooting Stars?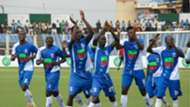 Shooting Stars Sports Club are a team with a very rich history that only a few in the Nigerian Professional Football League can boast of, but this one-time glamour side are now struggling to find their feet and face a season of uncertainty.
The Oluyole Warriors narrowly avoided the drop last term and will be hoping for the same this season; although a club of their status should be aiming much higher.
Will this be another campaign of disappointment for 3SC or can the Oluyole Warriors expect more this time around?
Shooting's preparation to the new campaign was less than ideal; Gbenga Ogunbote, who did the job of keeping the Ibadan team safe, left for two-time African champions Enyimba, while a number of big names like Sunday Fabiyi, Yinka Adedeji, Tayo Adebogun, Ibrahim Salawu, Ifegwu Ojukwu, Ibrahim Ajani and Sunday Adetunji have all left the club.
A team with a high reputation as 3SC's should be able to attract the best players in the country, but young and unknown names make up the squad, fuelling concern that the side lack experience for the challenges to come.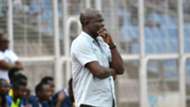 Shooting have played six games so far, and new manager Fatai Amoo cannot be pleased as his side sit in 17th place with two wins, one draw and three defeats.
The wins came against Lobi Stars and Rivers United, while defeats were on the road to Kano Pillars, Abubakar Bukola Saraki FC and Sunshine Stars. Their only draw was against Mountain of Fire FC on matchday four at home.
The Oluyole Warriors were dominant and assertive in their home games, but their finishing let them down from adding more gloss to the result while away, where they were on the cusp of getting a point particularly in Kano and Akure but they conceded at the death to walk away empty handed.
The lack of concentration in the away games is arguably Shooting's greatest undoing, something that equally affects them at home too. They tend to relax when they are in the lead and this allows the opposition to claw their way back into contests that should be beyond them.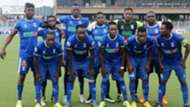 As stated earlier, 3SC's finishing has let them down regularly this season; they've failed to convert many of their chances, as acknowledged by coach Amoo in a Goal exclusive, and fans have begun to fret about the forecast for the coming weeks.
Club chairman Gbolagade Busari, in the press briefing before the new season, stressed that 3SC are coming from ground zero and need to tackle the challenge of funding if they want to succeed.
There had been talk of Shooting Stars winning the NPFL this season, and while Busari has downplayed such expectations, he did promise that the Oluyole Warriors would be competitive and that the club's title-winning glory days would soon be a reality again.
However, talk is cheap, and Busari's words were the clichéd kind that fans have been hearing too often. It's high time the board acted on those words, rather than spout them again.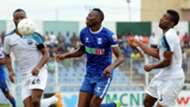 There's reason for optimism, not least considering the youthfulness of the squad and the quality of Sunday Faleye, whose scintillating displays have seen him rapidly become a fan favourite. However, the club hierarchy has to ensure that they are adequately remunerated for their services if the Stars are to realise their potential.
Similarly, during the campaign, or come the season's end, 3SC will find themselves under pressure to sell their key assets in order to make a profit. While it's important to keep the club afloat, this cannot be done at the detriment of the club's success, and the desire among fans for the club to return to their 'rightful' place among Nigeria's elite will never be realised it the club remain perennially in transition.
Unless chairman Busari can keep the Stars afloat and well funded, don't expect the good times to return any time soon.