Arsène Wenger
Wenger outlines football management fears: Managers will be robots & social media will make decisions!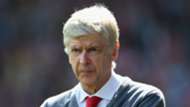 Former Arsenal boss Arsene Wenger believes "social networks" will make substitution decisions in the future, with managers becoming robots.
The Frenchman has aired his fears regarding the direction coaching could be heading as he waits to take on a new job.
Wenger is out of work after bringing a 22-year stint at Arsenal to a close and has been linked with roles at the likes of Bayern Munich, Real Madrid and AC Milan.
Wherever he ends up, he will be expecting to take full control of footballing matters.
That may not be the case, though, for those who follow in his footsteps over the years to come.
The 69-year-old told beIN SPORTS: "I've said many times, you could imagine the next chairman who says that the social networks can make a change in the second half.
"That will become more and more entrenched. It will happen. I personally would not accept it. I'm from the old school in that respect. But we're going in that direction.
"If you imagine the power of social networks. What is even worse, it's not the majority, the minority is the most extreme, it's a bit like the problem with democracy, it's a dictatorship of the minorities.
"It's not for me, there's something I call intuition, I grew up and used my own eyes. You can as well imagine that in 20 years, a robot will sit in front of you."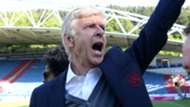 Wenger recently reiterated that he is not retired despite taking a break after walking away from Emirates Stadium.
He said: "I don't feel retired at all but I feel frustrated from [a lack of] competition.
"I am basically a competitor and what I miss – honestly there are many things I don't miss at all, like all of the stuff around the game you have to deal with."
Wenger has previously expressed a desire to return to the dugout in 2019, with many of his former players having talked up the qualities that he still has to offer top-level management.
It remains to be seen where he will end up, and how long it will take for social media to have an even greater influence in the decisions made by leading clubs throughout the world.